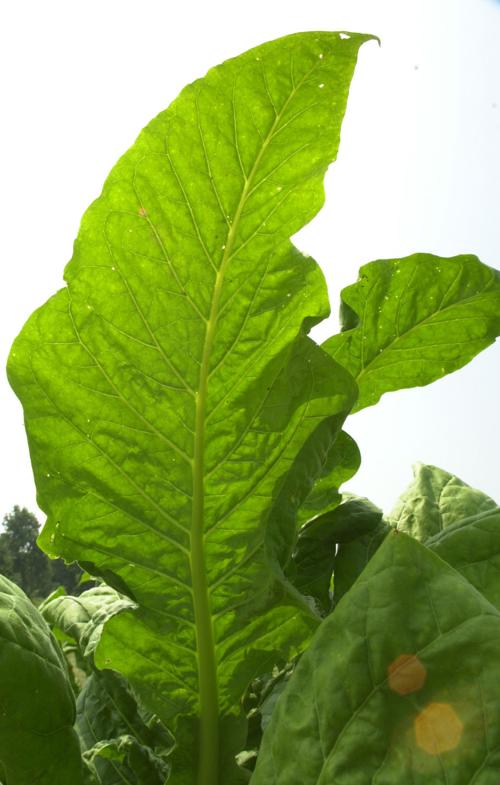 A biopharmaceutical company owned by Reynolds American Inc. could enter the Phase 1 clinical trial stage for a potential coronavirus vaccine within weeks.
Kentucky BioProcessing LLC has been infecting fast-growing tobacco plants with a genetically modified coronavirus to see if it could produce antibodies for a possible vaccine.
British American Tobacco Plc, which owns Reynolds, has been awaiting a response from the FDA to its pre-clinical trial testing that began in April and was expected to take two months.
Kingsley Wheaton, BAT's chief marketing officer, told Bloomberg News that it expects to hear from the FDA "any day now."
Wheaton made his comments following BAT's release Friday of its first-half fiscal 2020 earnings report. BAT did not provide an update in its first-half news release or regulatory filing.
"We're optimistic," Wheaton said. "It's an important part of our strategy to try and build a better tomorrow."
Bloomberg reported there are globally 24 vaccine candidates in clinical trials, according to the World Health Organization.
Reynolds bought certain assets and liabilities of Kentucky BioProcessing in January 2014. It has made limited public comment about the subsidiary's operations.
BAT said on May 15 that "the potential vaccine has been shown to produce a positive immune response."
"As such, the vaccine candidate is now poised to progress to the next stage, which will be Phase 1 human clinical trials pending FDA authorization."
Phase I trials are designed to determine the best dosage of a drug. If a drug is found to be safe enough for patients, it can be tested in a phase II clinical trial.
"We have submitted our pre-investigative new drug package to the FDA, (which) has acknowledged its submission whilst our correspondence with other government agencies around the world continues," BAT said May 15. "We are hopeful to receive further feedback in the coming weeks."
The FDA has said that "generally (it) cannot confirm or deny the existence of or comment on any pending investigational new drug applications."
"Vaccine development is challenging and complex work, but we believe we have made a significant breakthrough with our tobacco plant technology platform and stand ready to work with governments and all stakeholders to help win the war against COVID-19," said Dr. David O'Reilly, BAT's director of scientific research.
Hugh Haydon, Kentucky BioProcessing's chief executive, told Politico in February that "people can be cynical. But the fact is that we might be able to help."
In 2015-16, Kentucky BioProcessing assisted Mapp Biopharmaceutical Inc. of San Diego with developing ZMapp, a drug that had limited success in treating the Ebola virus. Kentucky BioProcessing is a contract manufacturer for ZMapp.
ZMapp is a cocktail of three antibodies directed against the Zaire strain of Ebola virus responsible for the 2014 epidemic.
Tobacco leaves have had limited success with helping fight virus-based illnesses.
Scott Ballin, past chairman of the anti-smoking alliance Coalition of Science or Health, said "tobacco is considered the 'white rat' of the plant world and probably the best plant for genetic manipulation ... better than, say, corn."
"GMO tobacco is being grown in a number of tobacco states, not just by tobacco companies but also by pharmaceutical companies, etc."
Analysts say there could be pushback from anti-tobacco advocates about a tobacco manufacturer playing a public-health role — similar to the reaction that greeted the idea cartridge-based electronic cigarettes could wean adult smokers from traditional cigarettes.
"The scientific uses of tobacco have run up against the demonization of the plant and any company dealing with it, and Reynolds has been punished rather than rewarded for its efforts on the science and technology," said David Sweanor, an adjunct law professor at the University of Ottawa and the author of several e-cigarette studies.