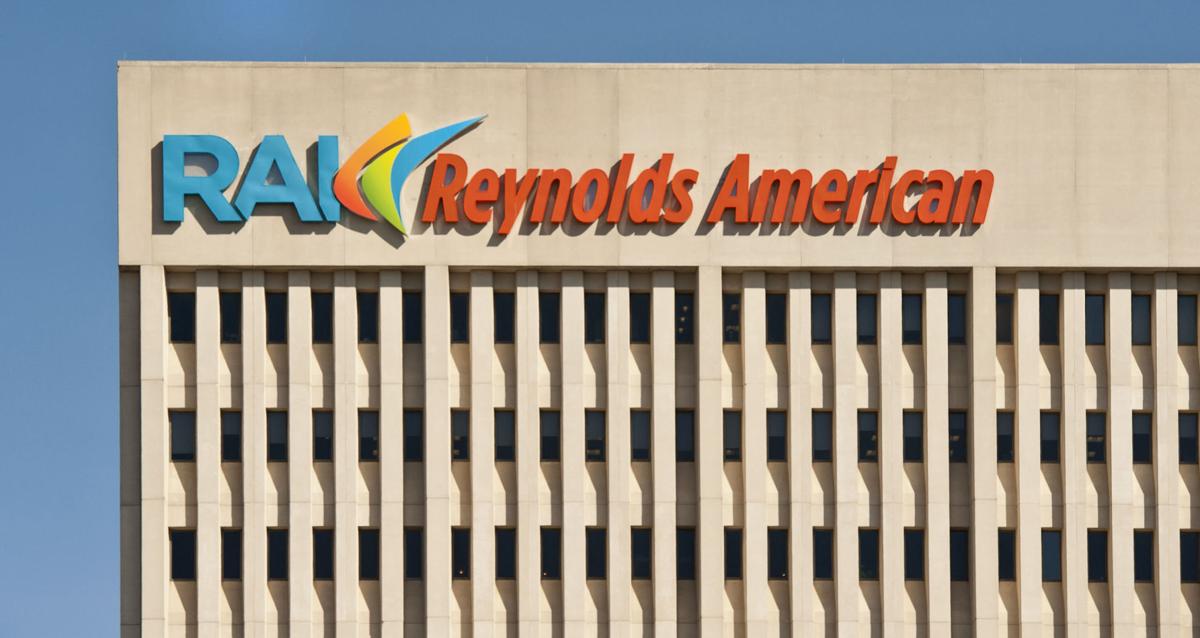 British American Tobacco Plc reported Friday it met the lower end of its first-half fiscal 2020 revenue growth projections at 0.8% and $16.14 billion.
The parent company of Reynolds American Inc. issued a COVID-19 earnings warning June 9 in which it lowered revenue growth from 3% to 5% initially to 1% to 3%.
BAT projected the coronavirus' main impact would be on several of its global markets, but not materially in the United States.
Operating profit was $6.7 billion, up 16.4%. The U.S. — by far the largest global market for BAT — generated $3.44 billion in operating profit, up 16.5%.
BAT also reduced on June 9 its full-year adjusted diluted earnings growth guidance from "high single figure" to "mid-single figure." On Friday, BAT reported diluted earnings of $1.96 a share, up 22.7%.
The manufacturer said it is maintaining its annual policy of paying dividends valued at least 65% of its adjusted profit. BAT will pay its next quarterly dividend of 68 cents per share in August.
BAT is the world's largest publicly traded tobacco manufacturer. Reynolds, its largest global subsidiary, has about 2,500 employees in Forsyth County.
Jack Bowles, BAT's chief executive, credits the manufacturer's focus on its three main priorities for "performing well in difficult circumstances."
The priorities are ratcheting up non-traditional cigarette product revenue, diversifying next-generation product innovations, and gaining market share in traditional cigarettes sales.
Bowles said 10% of BAT's first-half revenue came from non-combustible categories, or about $1.6 billion.
"We are making good progress toward our target of 50 million non-combustibles consumers by 2030," Bowles said. The company was at 11.6 million on June 30, up from 10.5 million on Dec. 31.
Bowles said BAT plans to spend another $329 million this year on marketing next-generation products, such as R.J. Reynolds Vapor Co.'s Vuse electronic cigarette, Camel Snus, BAT's Vype e-cigarette and its heat-not-burn cigarette named glo.
"We expect the coming months to bring continued uncertainty," Bowles said. "Nevertheless, we will continue to invest in accelerating our strategy."
"Building on our excellent momentum, we are confident that we will exit this crisis as a stronger and better business."
BAT reported that first-half overall U.S. revenue rose 12.6% to $7.4 billion.
Traditional cigarette revenue was up 0.3% to $14.28 billion.
"The path traditional tobacco sales forged was driven by positive and negative factors," said Stephen Pope, managing principal with London-based Spotlight Ideas.
"On the plus side, the committed smoker that stayed at home on a work furlough had more free time. That can often be filled by increased cigarette consumption.
"That said, a negative driver would be restricted income, job/economic uncertainty, and time in which to make lifestyle adjustments," Pope said. "The latter point can be a plan that is slowly implemented ... so net effect is I believe a small positive."
Non-traditional cigarette revenue rose 12.7% to $1.58 billion, including: snus at $757.7 million, up 10.8%; heat-not-burn cigarette sales at $376.2 million, up 8.7%; e-cigarettes at $348.6 million, up 14.7%; and modern oral products at $101.3 million, up 67.1%.
BAT's modern oral products include Reynolds' Velo dissolvable nicotine lozenges that are in test markets in Charlotte, Atlanta, Columbus, Ohio, Houston, Las Vegas and Philadelphia, as well as at age-21 verification website www.velo.com.
Having modern oral represent 1% of BAT's overall U.S. revenue "is an extraordinary accomplishment is a very short period of time," said David Sweanor, an adjunct law professor at the University of Ottawa and the author of several e-cigarette studies.
Traditional cigarettes accounted for 83% of U.S. revenue, with traditional oral tobacco at 10.5% and e-cigarettes at 5.5%.
"With non-combustibles being less expensive on a cigarette-equivalent basis, lower-risk products actually account for a far higher portion of the market," Sweanor said.
"The U.S. cigarette market increased in size in the first half of the year. This is an astounding reversal of the extraordinary and accelerating declines in cigarette sales a year earlier.
"Vapor business is returning to growth in all key markets, including the U.S."
Concerned about COVID-19?
Sign up now to get the most recent coronavirus headlines and other important local and national news sent to your email inbox daily.