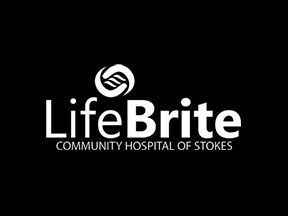 Blue Cross Blue Shield of N.C. has ratcheted up the stakes in its payment-reimbursement dispute with Stokes County's for-profit community hospital owner the same week the facility was removed from in-network status.
Blue Cross said in a court filing Monday that LifeBrite Hospital Group of Stokes LLC's actions represent "a $76 million health-insurance swindle" conducted on a national scale.
The insurer claims LifeBrite "turned a trickle of legitimate monthly billing averaging $37,400 into an $8.5 million per month fraudulent river of gold."
LifeBrite sued Blue Cross on April 13 in the federal Middle District of N.C., requesting at least $15.5 million in laboratory reimbursement payments.
Blue Cross' counterclaim, filed May 16, focuses on accusations of a stunning 25,000 percent increase in submissions of lab tests, or from 267 to 67,000, from the Danbury hospital since LifeBrite acquired it in February 2017.
Danbury has 189 residents, while Stokes has about 46,000.
The bulk of the tests submitted for reimbursement are for urine drug screenings. The insurer is claiming fraud and breach of contract in its counter-suit.
Blue Cross, the dominant health insurer in the state, announced May 17 plans to remove the hospital from in-network status.
That step was completed Tuesday, with Blue Cross spokesman Austin Vevurka saying Thursday the hospital is "out of network for inpatient and/or outpatient care for all lines of business."
Blue Cross said Stokes residents and other individuals served by the hospital have in-network access to physicians at other Triad health-care facilities.
The Danbury hospital has about 200 employees.
"The filing from Blue Cross Blue Shield of North Carolina demonstrates that they continue to fundamentally misunderstand LifeBrite and how we do business," LifeBrite said in a statement. "We are confident that our billing practices are lawful, appropriate and consistent with LifeBrite's contract with BCBSNC.
"We believe BCBSNC's decision to remove LifeBrite Community Hospital of Stokes from its network will impede the community's access to high-quality health care services"
Accusations
Blue Cross said it paid LifeBrite about $11 million before detecting the alleged scheme and stopping payments.
LifeBrite accuses Blue Cross of breaching the contract that LifeBrite inherited from Pioneer Health Services in February 2017.
LifeBrite spent $400,000 to acquire the hospital as part of a Chapter 11 bankruptcy case filed by Pioneer.
Blue Cross accuses LifeBrite of "exploiting" the in-network contract by having the hospital "serve as a billing clearinghouse for tests conducted by an affiliated lab that had no relationship with Blue Cross NC, or any connection to the hospital's patients, the Danbury community or medical necessity."
LifeBrite said in its dismissal request that Blue Cross "does not want to honor its obligations to pay for those services."
"There are not allegations that the laboratory services at issue were not provided. ... It is not a scheme to hide information from the insurance company. ... It is not about fraud."
Blue Cross countered by saying LifeBrite believes its lab tests are payable, "and are just a case of shrewd contracting, with nothing concealed or prohibited by the contract."
"The documentary 'transparency' that LifeBrite showcases in its brief was not achieved until after the scheme was exposed and Blue Cross NC challenged its deceptive practices.
"The contracts' plain language limits LifeBrite's right to reimbursement to tests performed by the hospital, at the hospital and for hospital patients."
Dispute
The dispute primarily involves Blue Cross' Blue card services.
LifeBrite said the Stokes hospital represents an example of being the provider of "outsourced high complexity testing" to other hospitals, as it says is permitted by Medicare.
It claimed Blue Cross "takes issue with the laboratory outreach paradigm. ... The fact that BCBSNC does not like that paradigm is not a basis to assert fraud."
Previously, LifeBrite said "we are confident that our billing practices are lawful, appropriate and consistent with LifeBrite's contract with BCBS of NC."
Part of the operational appeal of a for-profit hospital to operate a critical-access rural hospital is that insurers typically pay a higher reimbursement rate as part of helping the hospitals remain financially viable. Blue Cross cited that dynamic as LifeBrite's incentive for its billing practices.
"LifeBrite operates as a pass-through through which LifeBrite submitted reimbursement claims for the testing of Blue Cross Blue Shield members across the United States," the insurer claimed.
"The vast majority of the patients were never present at LifeBrite, were never treated by LifeBrite-credentialed healthcare providers and were located in areas not serviced by LifeBrite.
"Had the claims been billed directly by the pass-through labs, most never would have been paid by Blue Cross NC, and those that were paid would have been paid at substantially lower rates."