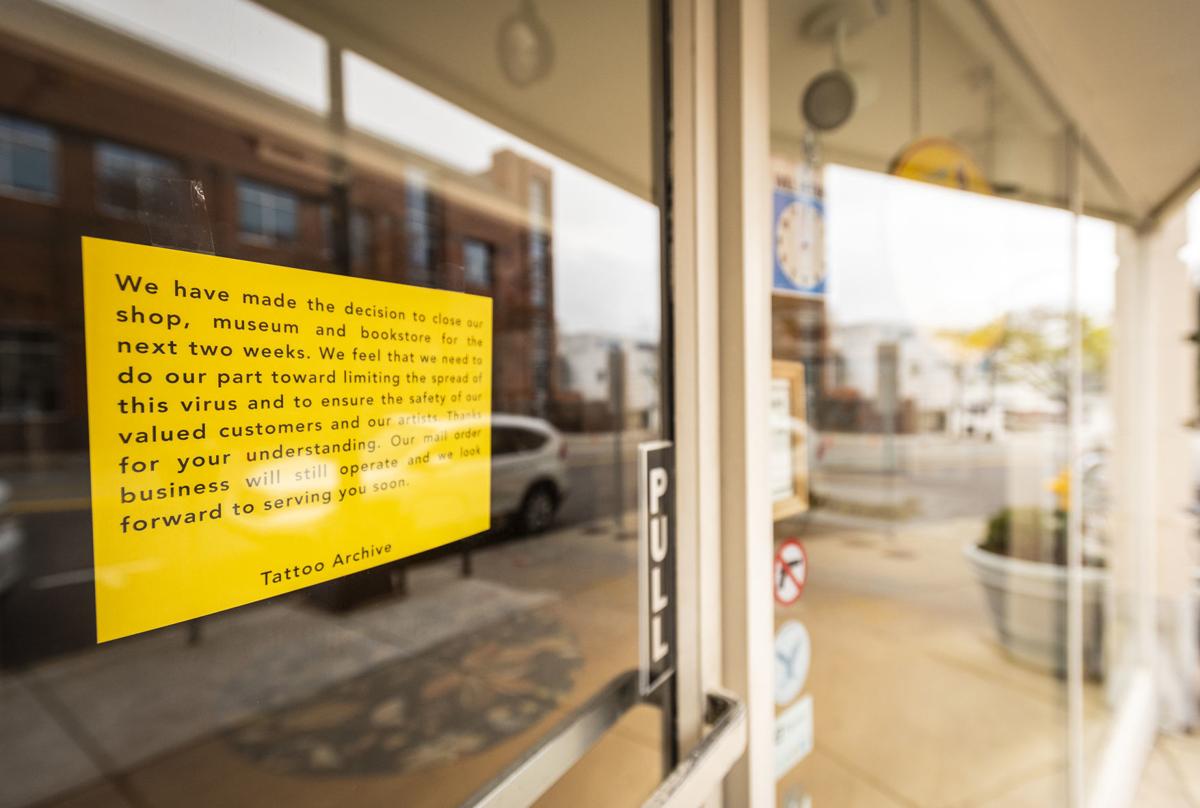 The N.C. governor's ban on having more than 100 individuals at a single public gathering still does not apply to shopping centers, such as Hanes Mall.
However, at least three retailers at the mall — Abercrombie & Fitch and Hollister (through March 28) and Vans (through April 5) — have closed their stores in response to the virus that causes COVID-19.
Another mall store, The Gap, has reduced its hours by an undisclosed amount.
"At this time, mall hours remain unchanged, however individual retailer hours may vary," Hanes Mall marketing director Sarah Kotelnicki said Monday.
"We will continue to follow guidelines from the CDC and other governmental agencies. If these guidelines change, we will immediately communicate any changes."
On Sunday, the Centers for Disease Control and Prevention recommended lowering public gatherings in a single setting to no more than 50 individuals for the next eight weeks. The latest recommendation Monday was no more than 10 individuals for the next 15 days.
Separately, Bookmarks' independent bookstore shut the doors to its downtown store at 7 p.m. Monday, according to a note on its website.
The bookstore will be offering curbside pickup starting today from 11 a.m. to 6 p.m. Customers should call 336-747-1471, ext. 1000 to order or visit the website at www.bookmarksnc.org.
"We want to respect the current recommendations from the CDC and WHO (World Health Organization) and will be looking at any event cancellations we need to make in the coming weeks," the note said. "All events are currently cancelled through March 31."
Thruway Shopping Center tenant Lululemon will be open only from noon to 6 p.m. through March 27, with all events and workout classes cancelled. Apple has closed its store at Friendly Center in Greensboro, also through March 27.
When Gov. Roy Cooper issued his latest coronavirus guidance, his executive order prohibits mass gatherings in a single room or space, such as an auditorium, stadium, arena, large conference room, meeting hall, theater or other confined indoor or outdoor space, including parades, fairs and festivals.
Violations of the order are punishable as a Class 2 misdemeanor.
However, those public gathering limitations currently do not apply to airports, bus and train stations, medical facilities, libraries, shopping malls and spaces where people may be in transit. Office environments, restaurants, factories, retail or grocery stores also are currently excluded.
VF Corp., formerly based in Greensboro but now in Denver, said it is closing all owned retail stores in North America, including the Vans store at Hanes Mall. All retail employees will continue to receive full pay and benefits during the temporary closure period.
VF also closed its corporate and brand offices in North America until April 5 with office employees working remotely.
"The temporary closure of both offices and retail locations may be extended depending on the overall state of the COVID-19 situation," the company said.
"Diversification efforts, such as re-directing manufacturing and materials sourcing, are underway in an attempt to mitigate potential future disruption," the company said. "VF continues to believe its global supply chain represents a key competitive advantage during periods of uncertainty and market volatility."
Zagros Madjd-Sadjadi, an economics professor at Winston-Salem State University, said the brick-and-mortar shopping distribution "will likely accelerate the switch-over to online shopping, which will require us to reassess our current tax system."
"While many retailers are collecting sales taxes, many online small businesses and individuals do not have to collect sales taxes on internet sales, due to a lack of nexus and sales volume."
"Communities that have banked on having physical stores do the heavy lifting for them will find themselves having to raise property taxes to adjust, while so-called bedroom communities that lack large scale retail may be able to reduce property taxes as online sales-tax collection may exceed what they could otherwise have collected through retail stores."
Journal reporter Michael Hewlett contributed to this article
336-727-7376
@rcraverWSJ