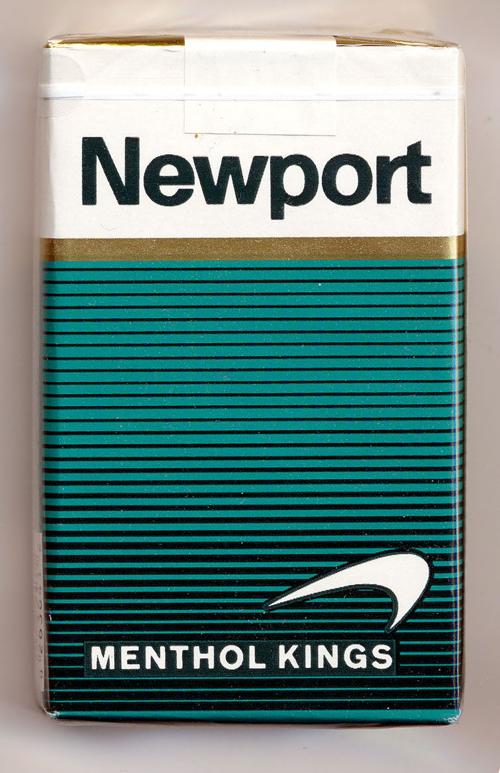 Menthol and other flavored tobacco products are being targeted for a sales ban in San Francisco, potentially setting the first U.S. precedent on the controversial topic.
The San Francisco Chronicle reports the city's Board of Supervisors unanimously approved Tuesday the ordinance. Mayor Ed Lee subsequently signed the bill, which goes into effect April 1.
Menthol styles, which are mint-flavored, have proven controversial for decades because they are considered a smoother way to smoke traditional cigarettes, and because of their specific appeal to minority consumers.
The ban does not prohibit consumer use of flavored tobacco products within the city. The newspaper estimated a $50.5 million impact on just ending the sale of menthol cigarettes.
Wells Fargo Securities analyst Bonnie Herzog said similar flavoring restrictions, "albeit much narrower in scope," are in place in Berkeley, Calif., Chicago and New York City. She said Minneapolis, Oakland, Calif., and Santa Clara, Calif., are considering menthol bans.
"We believe the net negative impact for manufacturers will be limited since we expect many consumers will likely move their purchases online or cross border ultimately having the greatest negative impact on retailers," Herzog said.
"Most mportantly, we don't expect menthol bans to be widespread especially given possible legal options by the industry.
The ban is opposed by small businesses, particularly convenience stores, which depend on tobacco product sales for a sizable portion of their revenue, as well as other purchases made by smokers. Some groups are trying to gather 20,000 signatures from voters by Aug. 7 to place a referendum question on the June 5 election ballot, which would effectively stay the ban.
"San Francisco has set a powerful example for other Bay Area governments considering similar measures, and for the entire nation," Matthew Myers, president of the Campaign for Tobacco-Free Kids, said in a statement.
San Francisco was among the first large cities to raise the age limit to 21 for using tobacco products.
"Fifty-four percent of youth smokers ages 12 to 17 use menthol cigarettes, compared to less than one-third of smokers ages 35 and older," Myers said. "Seven out of 10 African-American youth smokers smoke menthol cigarettes."
It is uncertain whether other communities or states will follow San Francisco's potential menthol and flavorings ban.
The Obama administration supported tighter regulations on tobacco products, in particular the Food and Drug Administration launching in August 2016 its latest round of rules on tobacco product innovations.
Meanwhile, the U.S. Department of Health and Human Services under the Trump administration is likely to favor reducing tobacco regulations overall, as does a Republican-controlled Congress.
Scott Ballin, past chairman of the Coalition on Smoking or Health, said the proposed San Francisco ban could have a ripple effect.
Ballin predicted in 2014 that Reynolds' acquisition of Newport, the top-selling menthol brand and No. 2 overall, would spur some public-health advocates to "use this merger as a means of calling on the FDA to move quickly to ban menthol."
"It is not unlike what has happened with the age 21 effort that was based on an Institute of Medicine report," Ballin said.
The legislatures in California and Hawaii raised their minimum age to 21 in 2016. There are at least 220 municipalities, mostly in Massachusetts but also in Missouri, New Jersey and New York, that have done the same. Four states have raised the minimum age to 19.
"The Campaign for Tobacco-Free Kids is worried about the impact of the new administration on various policies and in particular the FDA," Ballin said. "Therefore, greater attention will continue to be given to working issues at the local and state levels."
Brad Rodu, a professor of medicine at the University of Louisville and an anti-smoking advocate, said the planned San Francisco ban "is an instance of incremental tobacco prohibition — the chipping away of adult access to products that are too popular to be banned outright."
"Given the wealth of peer-reviewed research demonstrating that smokeless tobacco products are 98 percent safer than cigarettes, any such impediments to accessing flavored smoke-free products, including e-cigarettes, threatens the health of smokers who would use them to quit."
Anti-tobacco viewpoint
For anti-tobacco advocates, securing a ban on menthol favoring in tobacco and nicotine products would be tantamount to cutting the head off a dangerous snake.
In 2009, Congress exempted menthol from banned flavorings in traditional cigarettes in the federal Tobacco Control Act.
Advocates and public-health officials argue that without menthol, many smokers would choose not to smoke a tobacco-flavored product and quit.
In October 2015, the FDA requested approval from the federal Office of Management and Budget for several changes to federal tobacco regulations. OMB serves as the White House's clearinghouse for reviewing regulatory changes.
One change that wasn't made public called for placing the current form of menthol on a list of flavorings that would be prohibited in such tobacco and nicotine products as electronic cigarettes, vaporizers, hookahs, traditional cigars and little cigars. OMB stripped that language from the regulations.
The FDA cited federal research indicating the popularity of flavorings with youths, acknowledging more so with candy and fruit flavors than menthol. Menthol was cited as playing a potential gateway role for youths to other tobacco products, as well as leading to higher smoking usage.
David Sweanor, an adjunct law professor at the University of Ottawa and the author of a recent e-cig study, said restrictions on flavored cigarettes "make sense, and have been in place for years."
But he said restricting flavors of smokeless tobacco products and electronic cigarettes "is not so much closing the door to new smokers, as closing the door to existing smokers looking for a way to quit."
"The inevitable result is more smoking and more disease and premature death, done in pursuit of an ideology that fails to adhere to basic public health ethics, such as empowering people to protect their health."
As to whether such menthol-ban policies will spread, Sweanor said "that in the absence of serious efforts to promote deeper thinking, more attention to science and compassion for smokers, we are sure to see more such policies."
Industry view
Menthol's popularity with smokers led Reynolds American Inc. to spend $29.25 billion in June 2015 to acquire Newport from Lorillard Inc.
Reynolds now holds 57 percent of the U.S. menthol cigarette market share.
Susan Cameron, then-Reynolds' chief executive, said before the manufacturer gained federal regulatory approval to buy Lorillard that she believed the FDA would not clamp down severely on menthol.
Gaining access to Newport, both domestically and potentially globally, was a major factor in British American Tobacco Plc's agreement to spend $54.5 billion to acquire the 57.8 percent ownership stake that BAT doesn't already own.
Part of Reynolds' confidence in acquiring Newport comes from how much federal and state governments depend on cigarette excise taxes and Master Settlement Agreement payments from tobacco manufacturers as a steady revenue source. Several states, including North Carolina, have instituted an excise tax on e-cigs.
Reynolds and Altria Group Inc. said they opposed the San Francisco ban initiative, arguing it deprives businesses of the ability to sell a legal product and imposes an unnecessary inconvenience on adult consumers.
"This represents an unfair impediment to competition among retail stores that hurts some retailers and benefits others," Altria spokesman David Sutton said.
Reynolds spokesman David Howard said the company is "disappointed in the action, as it is a setback for tobacco harm reduction."
"Adult smokers should have access to a range of commercially viable tobacco and nicotine products, including vapor liquid in a variety of flavors," Howard said. "Limiting them would negatively impact switching.
"Banning menthol cigarettes is unwarranted and unwise. The best available scientific evidence on initiation, dependence and cessation shows that menthol cigarettes are no different than non-menthol cigarettes.
"Additionally, we believe regulating menthol cigarettes differently than non-menthol cigarettes would have damaging economic and social consequences, compounding the difficulties already posed by today's existing multi-billion-dollar illicit tobacco trade."
Dr. Michael Siegel, an anti-smoking advocate and a professor at the Boston University School of Public Health, said that "rather than serving as a gateway toward cigarette smoking, e-cigarettes may actually be acting as a diversion away from cigarettes."
On June 14, a second national report on teen smoking patterns shows traditional cigarette smoking dropping again to a historic low, with electronic cigarette and vaporizer use also declining.
The federal government's 2016 National Youth Tobacco survey determined that just 8 percent of ninth through 12th-graders smoked at least once over a 30-day period.
E-cig and vaporizer usage fell from a high of 16 percent in 2015 to 11.3 percent for 2016. That represented a reversal of a five-year trend of increased youth e-cig use.
"If electronic cigarette flavors are banned, the percentage of smokers who progress to regular e-cigarette use will plummet," Siegel said.