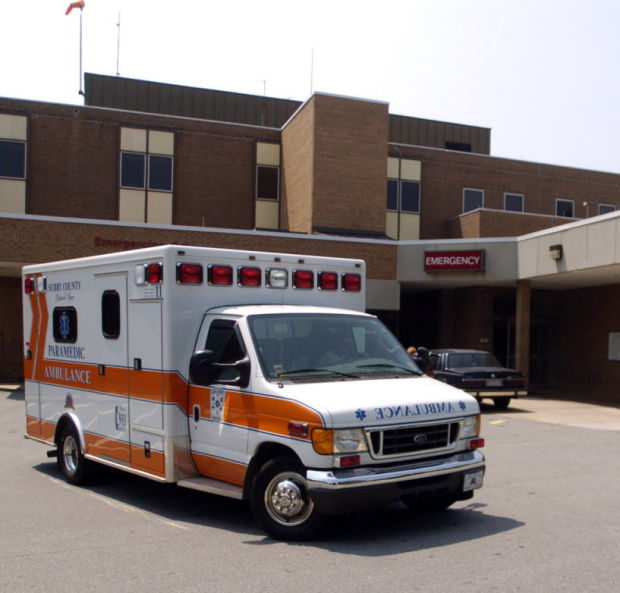 Hugh Chatham Memorial Hospital has become the latest Triad hospital to announce job cuts as part of an effort to reduce expenses amid reduced revenue streams.
The Elkin hospital told employees Tuesday it is cutting 31 jobs.
Like other hospitals that have taken workforce reduction steps, Chatham officials said in a statement that "the reductions will not affect patient-care staffing levels, although positions in some clinical departments will be eliminated to reflect reduced volumes."
Chatham officials said the cuts affect about 3 percent of the hospital workforce of 940.
Paul Hammes, the hospital's recently appointed chief executive, said lower demand for elective procedures, a significant increase in uncompensated care, slow bill payment by patients and other factors "have created a situation that has placed immense stress on our financial stability."
Another Surry County community hospital, Northern Hospital, announced Oct. 7 that it had cut 12 to 15 full-time jobs. An additional 15 to 18 employees had their work weeks reduced to 35 or 36 hours, while another group of employees was shifted into a different job.
After the cuts were made, Northern has about 625 full-time-equivalent employees.
Both hospitals cited Medicare and Medicaid reimbursement reductions as a key factor in their decisions. Chatham said about 63 percent of its patients are covered by Medicare or Medicaid.
Hospitals are facing several economic and health care challenges to their bottom lines: more people enrolling in high-deductible health plans to lower their premium costs; more people without insurance going to emergency departments for primary and urgent care; and increased regulatory and information technology costs as they implement electronic health records.
Large systems such as Novant Health Inc. and Wake Forest Baptist Medical Center have been affected by reductions in the number and financing amount of federal health grants for research and clinical trials.
Other key factors for many hospitals are revenue changes coming from the Affordable Care Act, and revenue delays related to N.C. Department of Health and Human Services' problems with its NC Tracks Medicaid payment-processing system.
Hugh Chatham and Northern, like many Triad hospitals, have made significant infrastructure expansions in recent years to prepare for baby boomers needing more services as they enter their retirement years, and for the projected state expansion of Medicaid that was not approved by the General Assembly.
Northern Hospital spent at least $22 million in the past five years to more than double its space for operating rooms and outpatient care. Chatham spent at least $61 million in the past seven years to expand its emergency department and add surgical suites and new imaging equipment.
Several large Triad-based health care systems have announced the elimination of hundreds of jobs since 2011 in response to reduced revenue from core services. They include Cone Health (at least 300), Novant (at least 289) and Wake Forest Baptist (at least 950). Randolph Hospital in Asheboro eliminated 66 jobs earlier this month.