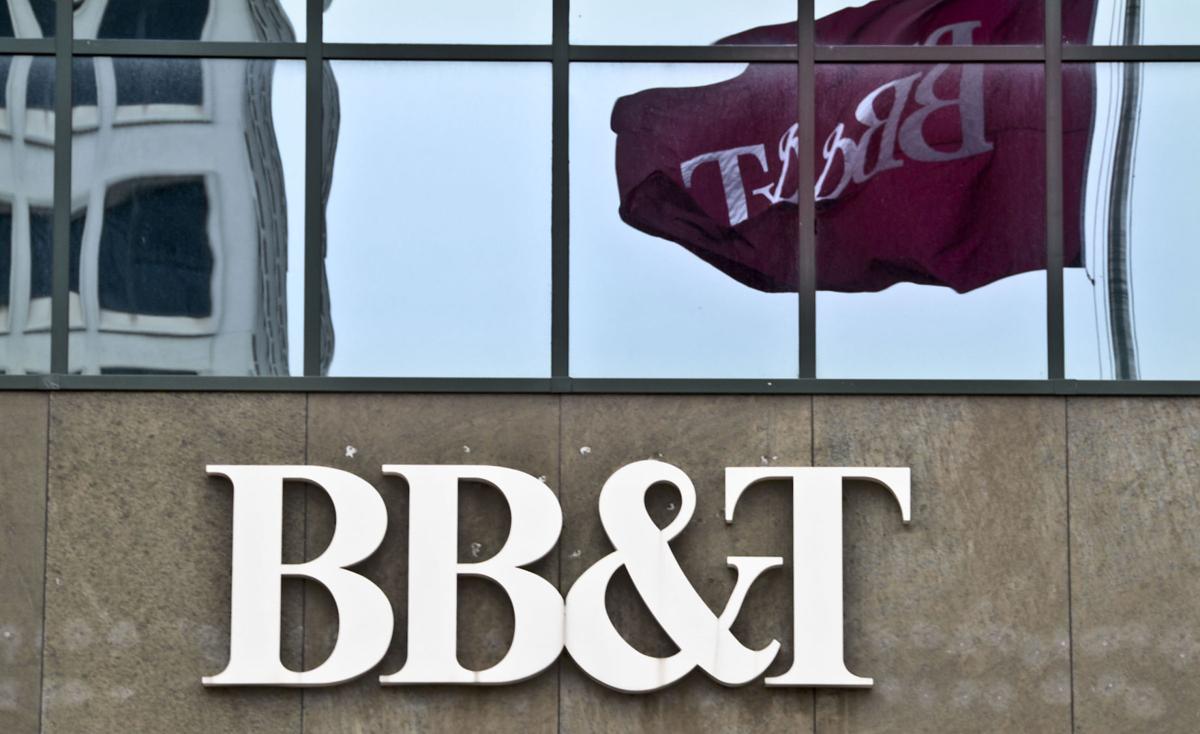 BB&T Corp. is backing up its digital push with consumers and customers with its first bank-wide marketing campaign in 11 years.
The campaign, with the tagline "All we see is you," debuts Monday and is led by two television commercial and YouTube spots.
The previous major marketing push had "There's opportunity here" as the tagline.
"For the past several years, we've expanded into new growth markets and begun our digital transformation," said Donta Wilson, the bank's chief client experience officer.
Part of the bank's branch-closing initiative — including 140 this year — comes from growing customer demand for its digital platform, such as U by BB&T.
BB&T has entered four states in recent years, including Pennsylvania and Texas in a major way, along with New Jersey and Ohio.
Along the way, it has become the nation's eighth largest bank with $221.2 billion in total assets as of June 30.
"It's the perfect time to share our brand story in a meaningful way and show prospects and clients we remain completely focused on their needs," Wilson said.
The commercial titled "Attention" depicts slice-of-life images, including a mother showering attention on her baby and the awkward attention a public birthday serenade may bring.
Meanwhile, the commercial titled "Birthday" highlights a couple preparing to celebrate an important milestone in their lives.
"The spot's surprise ending illustrates how everyone has their own priorities and reinforces BB&T's commitment to helping each client achieve their own unique wants, needs, hopes and desires," the bank said.
Kelly King, BB&T's chairman and chief executive, told analysts Tuesday that the marketing campaign evolved from conversations he had from individuals asking him for at least one reason why they should bank with BB&T.
"Because we get up every morning focusing on how to help you and your company be more successful," King said.
"And that's exactly what we do at BB&T. Hence out of that, this brand campaign, all we see is you. We think is a very wholesome focus on how to be very, very client focused. We've got lot of recognitions."
The campaign was created by BB&T's agency of record, Luquire George Andrews of Charlotte.
"Our research clearly showed consumers want a relationship completely focused on their financial wants and needs," said Peggy Brookhouse, LGA's president.
"This lines up perfectly with BB&T's long-time relationship-based approach to client service. This ad campaign highlights that, while everyone has different financial priorities and needs, BB&T's singular focus is uniquely positioned to meet clients right where they are."
BB&T is following "a tried-and-true strategy" with the campaign of "finding out through research what consumers want most and then promising them you will deliver on it," said Roger Beahm, executive director of the Center for Retail Innovation at Wake Forest University School of Business.
"When you do that, your message usually resonates well with the target audience, and if enough consumers believe it, you can move the needle in the right direction," Beahm said.
"Given there's been a lot in the news this past year or so about large banks that don't seem to be doing this, it's no surprise this message is emerging from research as an important one to the target audience."
Beahm said his main question about the campaign is how much media weight BB&T puts behind it.
"Will enough consumers see it within a reasonable period of time for it to have traction?" Beahm asked. "In today's fragmented media markets, it's become increasingly challenging for marketers to accomplish that goal."