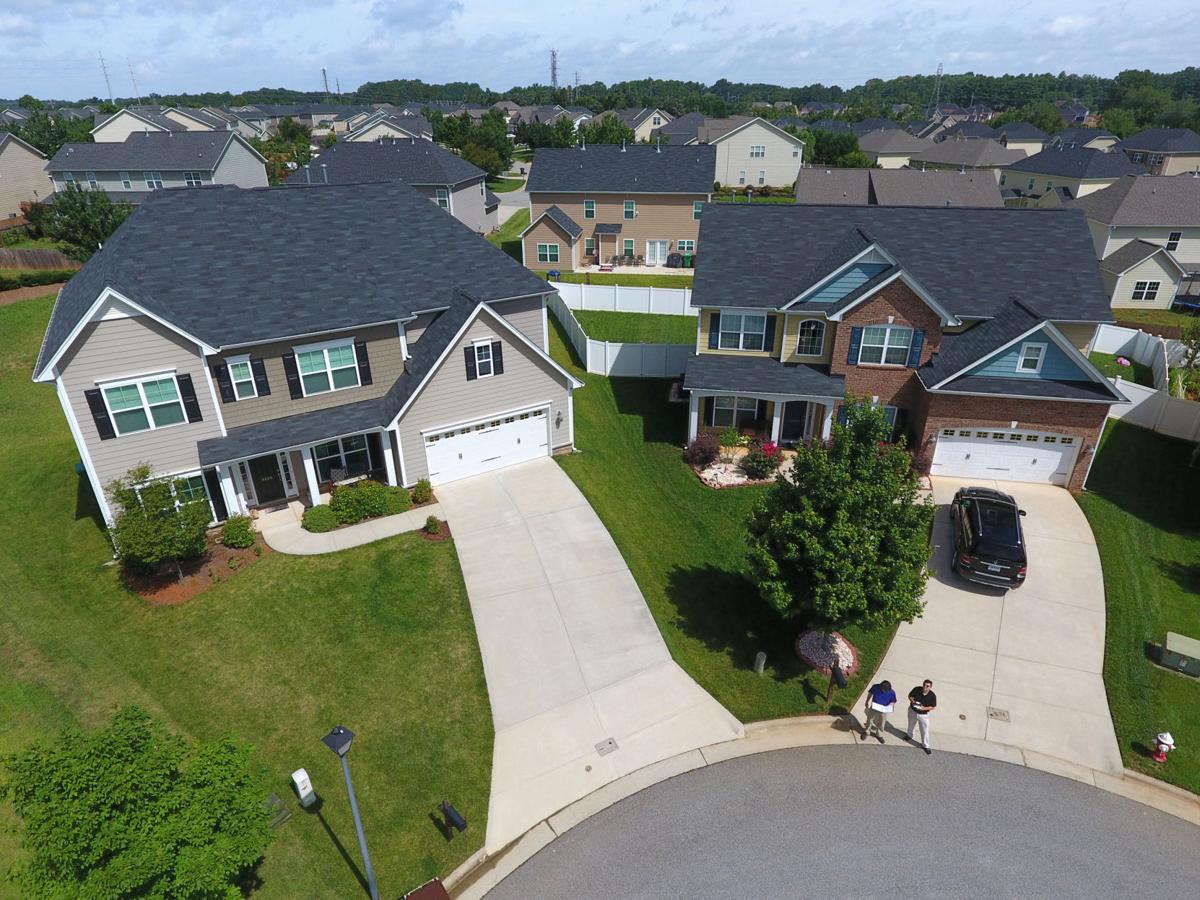 Technological advances have given Realtors, homebuyers and home sellers the ability to review a 360-degree view of the inside of a residence.
That same perspective will be provided soon for the outside through video shot from drones for more than 50 Triad neighborhoods and developments.
Triad New Home Guide plans to launch its drone video service in late July. The publication said the service will complement its focus on new home construction.
The publication's website, www.TriadNewHomesGuide.com, will feature a short video on each property. Some communities will include a more extensive drone video tour.
Among the neighborhoods are Bitting Hall, Caleb's Creek, McConnell, Pilot Bluff, Reagan Point, River Gate, The Bluffs at Riverstone, Warren's Gate and Waterford Glen.
Among the participating builders are DR Horton, Emerald Homes, Freedom Homes, Otey Construction and Shugart Homes.
The technology has been used for nearly three years as federal laws on drones became more clear, with many groups posting residential drone videos on YouTube.
"The use of drone filming is a fresh and updated way to shop the real estate market," said Natalie King, a media specialist for the publication.
"The videos provided a holistic view of the area and a feel for what the communities offer in the context of their location."
Some real-estate companies that have posted YouTube videos include in their marketing pitch that a drone video or picture can enhance the value of properties, such as by showing them adjacent to a body of water.
"Rather than looking at front and back photos of new homes, visitors are able to get a 360-degree view of a home and all of its surroundings, along with nearby amenities from schools to grocery stores and coffee shops," King said.
King said the publication's drone videos would include homes that are occupied only as part of the 360-degree view of a newly completed home or property under construction.
King said the drone pilots used by the publication have Federal Aviation Administration-licensed commercial licenses and are trained in both drone usage and photography essentials.
"In every shoot, safety is our first and foremost consideration, and we take extra precautions beyond what is required by law to make sure we never put the public in harm's way," King said.
"We do not fly over people and we maintain a safe altitude" of 50 to 100 feet.
"In addition to the required safety procedures outlined in the Part 107 law, we make additional efforts to ensure the safety of private property by avoiding flying over any parked cars and being as close to the drone as possible to ensure that, even when getting high aerial shots, that a malfunction would not put any individual's life or property at risk," King said.
The use of drones in the sale of real estate "definitely adds impact to marketing communications, especially in today's environment," said Roger Beahm, executive director of the Center for Retail Innovation at Wake Forest University.
"One can see the day coming when this will be the norm for real estate marketing communications," Beahm said.
"Right now, without the benefit of a drone, about the only way one can see into this third dimension is via a Google Earth satellite view — which leaves much to be desired.
"Taking the drone's eye view gives the viewer the best of both worlds — front and top," Beahm said. "The inherent motion of the drone results in better communication of information."
Beahm said viewers of live action video footage "still aren't expecting to suddenly experience the camera moving up and over objects, such as homes and buildings."
"This is because, technically, the camera reflects the eye of the viewer, and as viewers, that's just not natural. This unexpected visual effect can be both attention-arresting and interesting."
Beahm said a drone video can play an educational role for buyers by providing the overhead view.
"This added dimension provides additional information/perspective, which can help sell, and in real estate — as in most other industries — that's the name of the game."
Beahm acknowledged that drone video has a potential downside by "having a (homebuyer) actually see what may be nearby and being turned off by it."
"Too much information can sometimes result in prospect overthinking a decision and ultimately declining a purchase opportunity."
John Sweeney, a marketing professor at UNC-Chapel Hill, said the "only downside I can see is the increasing sophistication and, therefore, the increasing cost of marketing real estate."