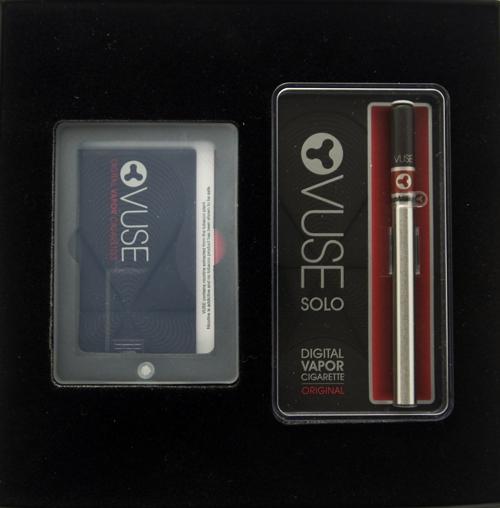 A potential class-action lawsuit has been filed in California against a subsidiary of Reynolds American Inc., claiming that use of top-selling electronic cigarette Vuse exposes smokers to "significant amounts of harmful carcinogens."
The lawsuit was filed Sept. 8 in the U.S. District Court for the Northern District of California.
Plaintiff Jerod Harris claims R.J. Reynolds Vapor Co. is violating California law by failing to include a potential carcinogen risk, particularly exposure to formaldehyde and acetaldehyde, in its marketing and labels. The complaint cites the California Consumers Legal Remedies Act.
Harris accuses Reynolds Vapor of deceptive and unfair sales of Vuse in California. He said he would not have purchased Vuse if labeling had included potential carcinogen risks.
"Defendants' failure to tell consumers that they are buying e-cigarette products that will expose them to the carcinogenic toxins ... is a material omission ... that are likely to deceive a reasonable consumer," according to the complaint.
Reynolds spokesman Bryan Hatchell said the company declined to comment on the complaint.
Vuse is available at more than 100,000 retail outlets nationwide. It had a 34 percent market share as measured by all distribution channels for e-cigs, according to Nielsen data as of July 11.
Nielsen data focuses primarily on convenience-store sales. Data includes vaporizers, or open vapor products, but those are more frequently bought at vape shops and tobacco outlet stores.
What has made Reynolds officials so confident in Vuse is their claim that it provides "the perfect puff, first time, every time" because of technology that includes a digital microprocessor. That device works in conjunction with a memory chip to control key elements from vapor delivery to battery management.
"The law is pretty clear on this: Proposition 65, as invoked by the plaintiffs, requires labeling of any product marketed in California with warning of carcinogens and/or reproductive toxicants," said Dr. Gilbert Ross, medical and executive director of the pro-business American Council on Science and Health.
"That is, if the product contains the substances alleged, no matter how infinitesimal the levels, Prop 65 makes no mention of dose/exposure. It is my belief that most businesses that do business in California have come to terms with Proposition 65 and just label everything to avoid litigation penalties and publicity.
"This is not to say that the presence of such chemicals — in this case, formaldehyde and acetaldehyde — actually poses a reasonable health threat to vapers."
There is no definitive e-cig health study accepted by the industry, regulators, analysts and advocates. Harris' attorneys acknowledge that "to date, e-cigarettes are not required to receive pre-market approval of any kind."
The main questions about e-cigs and vaporizers continue to be how safe they are, and what role could they play in reducing the risk from consuming tobacco products.
As the industry, consumers and public-health advocates continue to wait on the Food and Drug Administration — five years and counting — to answer those questions and issue a second round of recommended regulations, a cottage industry of U.S. and global studies have been submitted that either attempt to fill a scientific information void or promote a preferred regulatory outcome.
"Accordingly, there has been a lack of data concerning health effects of e-cigarette use," according to the complaint.
Yet, the complaint cited several published studies as the basis for its accusations.
In 2014, Reynolds researchers conducted a study of Vuse with Eurofins-Lancaster Laboratories in which they examined the constituents in the aerosol produced, including carcinogens, metals and volatile compounds. Researchers reported the chemicals were either below the limit of detection or limited by the quantification of the laboratory methods used.
A study in the journal Addiction, published in June 2014, found that the vapor used in e-cigs "can contain some of the toxicants present in tobacco smoke, but at levels which are much lower."
The study by five researchers, two of whom had connections to a FDA tobacco panel, drew upon 81 different global studies.
In April 2014, the FDA recommended banning sales to those under age 18, requiring health warning labels, requiring an agency review of existing and future products, and eliminating more free samples.
The FDA did not call for an outright ban of e-cigs, which some anti-tobacco advocates pushed for. The agency did not curtail Internet sales or current marketing efforts that include television and social media.
The complaint requests compensatory and punitive damages, an order requiring Reynolds to add appropriate warning labels to Vuse — at least in California — and for Reynolds Vapor to pay the cost for notifying potential class-action members.
Gregory Conley, president of the American Vaping Association, said that "under international toxicology standards, exposure to trace levels of formaldehyde in products, such as medicines, is perfectly acceptable."
"California's anti-chemical regulators have set their threshold far lower that the science justifies."
The business news you need
With a weekly newsletter looking back at local history.