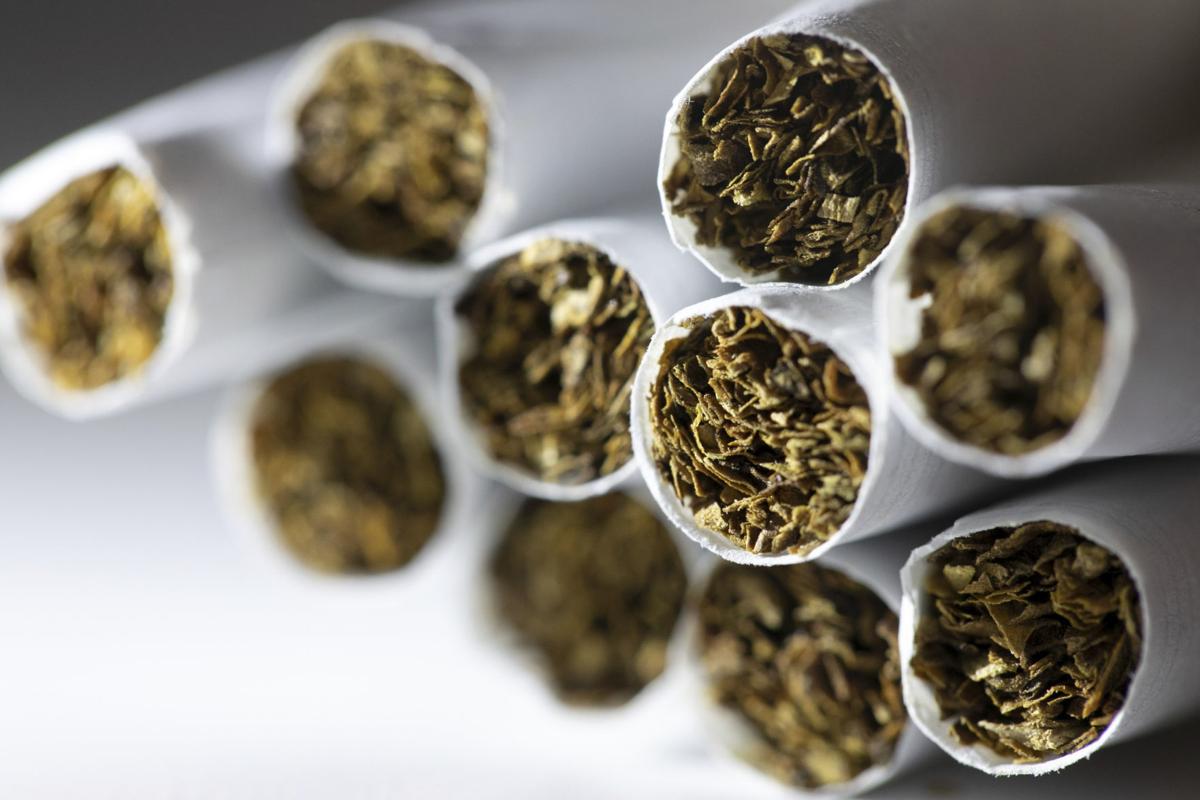 Consumer demand for tobacco products during the COVID-19 pandemic continued its roller-coaster trend during April.
When the first round of stay-at-home orders were issued by numerous governors in mid-March, including N.C. Gov. Roy Cooper, traditional cigarettes sales volume rose 1.1% for the week that ended March 22.
Those sales were generated primarily by consumers stocking up.
That uptick had some anti-tobacco and anti-smoking advocates concerned that the coronavirus could reverse years' worth of consumption decline during the social-distance phase.
After about two weeks of stockpiling, manufacturers experienced an 8.4% drop-off in sales volume by early April.
The latest Nielsen survey of convenience stores, for the four-week period that ended May 2, found a 3.7% decline in sales volume.
"Consumption appears to be increasing following a period of consumers depleting their pantries," said Bonnie Herzog, an industry analyst for Goldman Sachs.
Pricing also was on the decline industrywide, down 7.2% from early April and down 6.8% year over year.
Nielsen data showed Philip Morris USA took the biggest month-over-month hit with volume falling 4.2%, followed by R.J. Reynolds Tobacco Co. down 1.6% and ITG Brands LLC down 2.8%.
Both British American Tobacco Plc, owner of Reynolds, and Imperial Brands, owner of ITG, said recently they have not experienced any material impact on group performance to date from the pandemic.
Philip Morris USA was at a 53.3% market share, down 0.5 percentage point, while Reynolds at 33.9%, up 0.2 percentage points, and ITG unchanged at 7.1%.
Marlboro's top market share was at 47%, while Reynolds' Newport was second at 13.2%, Camel third at 8.8%, Pall Mall fourth at 6.3%, and Natural American Spirit tied for sixth at 3.6%. ITG's Winston brand was eighth at 2.1%.
"Altria continued to underperform the industry in dollar sales and volume, suggesting (it) lost retail share," Herzog said.
Meanwhile, the slump in electronic cigarettes sales continued through April with recent federal regulatory changes playing a key role in demand declining for closed-pod cartridges.
Overall sales of mainstream e-cigarette products, as determined by total dollar amount, decreased 12.8% for the four-week period, but remained up 16.3% over the year.
Overall e-cigarette sales-volume growth continued to decline steadily since Nielsen's Aug. 10 report, when it was up 60.2% year over year.
The latest Food and Drug Administration tobacco-industry restrictions debuted Feb. 6. The FDA raised the legal smoking age from 18 to 21 on Dec. 20.
Those restrictions foremost required manufacturers of cartridge-based e-cigarettes, such as Juul Labs Inc., R.J. Reynolds Vapor Co., NJoy and Fontem Ventures, to stop making, distributing and selling "unauthorized flavorings," or risk enforcement actions on Feb. 6.
The menthol and tobacco flavors still allowed for cartridge electronic-cigarette flavorings are the same as those that are legal in traditional cigarettes.
Juul's four-week dollar sales have dropped from a 50.2% increase in the Aug. 10 report to a 28.6% decline for the latest report.
Juul has a 64.3% market share. Reynolds' Vuse has a No. 2 market share of 15.8%, followed by NJoy at 11.6% and Fontem Ventures' blu eCigs at 4%.