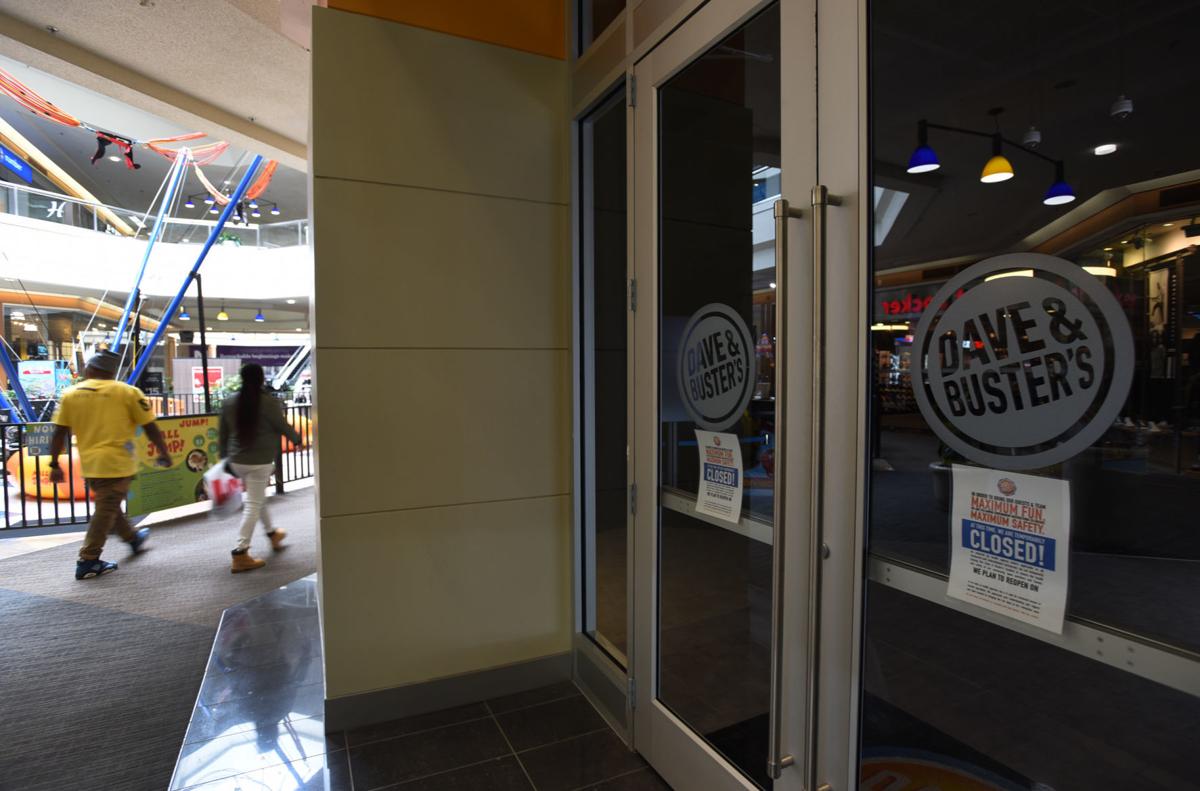 Dave & Buster's Entertainment Inc. plans to reopen three of its four North Carolina locations by the end of the year. However, those plans appear dependent on when the state's COVID-19 pandemic reopening advances to Phase Three, particularly as it applies to video arcades. 
Brian Jenkins, the chain's chief executive, told analysts that "we are now forecasting we will reopen all of our remaining stores before the end of December, barring any additional delay due to COVID-19 resurgence, although state and local reopening timelines are inherently uncertain."
Executive Order No. 163, however, did not ease restrictions for businesses that provide amusement and gaming activities.
"Entertainment facilities restricted ... are places where the purpose is to engage in primarily passive forms of entertainment, and any fitness benefit is largely incidental," according to the order.
Dave & Buster's filed a WARN Act notice Tuesday with the N.C. Commerce Department for its location at Hanes Mall that was closed March 16.
The notice disclosed that 79 employees who had been listed as furloughed would be laid off, effective Nov. 8. Employees at restaurants in Cary and Pineville were affected similarly.
Meanwhile, the Dave & Buster's at Concord Mills recently reopened as a food-and-beverage option only. It is closed Mondays and Tuesdays and operates with limited hours the rest of the week.
"In general, we're 60%-plus of our revenue comes from the arcade," Brian Jenkins, the company's chief executive, told analysts following its second-quarter earnings report Thursday.
"The food and beverage business alone, that is a struggle for us.
"So, we're doing it very nimbly in Islandia, N.Y. We have one other one in Concord, but we don't view that as a meaningful opportunity for us to get to a good place without the arcade."
The company said in the layoff notice that it "intends to rehire for impacted positions when COVID-19 pandemic and economic conditions permit."
"We did not foresee how significantly, and for how long a time, the pandemic and related government lock down orders would impact our business," the company said.
Majority of locations reopened
The company said Thursday it had reopened 84 locations in 27 states by June 30 and 89 by Wednesday. It has 138 in its North American portfolio.
It closed or re-closed nine locations during the second quarter.
Reopened stores are operating with "new seating and game configurations to promote social distancing, a temporarily condensed food and beverage menu, and extensive incremental cleaning and sanitation procedures to protect the health and safety of guests and team members."
"Markets where we see lower COVID case counts tend to perform better," Jenkins said.
"We have tended to perform better in stores that are in tourist markets or in the coastal areas. A lot of folks are sort of flocking to those areas."
Jenkins said the chain's 16 California and 11 New York locations also affected by state social-distancing restrictions.
The company reported second-quarter revenues of $50.8 million, down 85% from $344.6 million a year ago. It reported a net loss of $58.6 million, compared with net income of $32.4 million a year ago.
Hanes Mall presence
Dave & Buster's opened at Hanes Mall in May 2019, taking 30,200 square feet on the lower level of the mall next to the shuttered Sears store.
Local Dave & Buster's management said the restaurant would have 232 employees and nine managers. It listed a dining room seating capacity of 386 and an overall capacity of 1,666.
The local Dave & Buster's mixed more than 11,000 square feet of out-sized arcade-style games with a restaurant and sports bar. The space also features 40 large-screen TVs topped by two 120-inch displays.
However, having customers in close proximity, whether playing video games, watching sports events or dining, became challenging with pandemic social distancing guidelines.
Jenkins told analysts that "the mall situation is a bit tough, candidly," in terms of second-quarter financial performance.
"Our mall locations are about 7 percentage points lower than non-mall stores" when it comes to comp revenue.
Jenkins said that, while Dave & Buster's previously considered opening smaller locations, "This is one time where having large square-footage stores is helpful as it relates to social distancing."
"So, by and large, the capacity constraints that we see aren't causing huge headwinds for us," he said.
Jenkins acknowledged that consumers have become accustomed to watching sporting events at home during the pandemic.
"The reality is ... we really don't know what demand is going to look like for ... in-store watch experience," Jenkins said.
PHOTOS: Dave & Buster's, pre-pandemic
PHOTOS: Dave & Buster's, pre-pandemic
Hanes Mall stores closed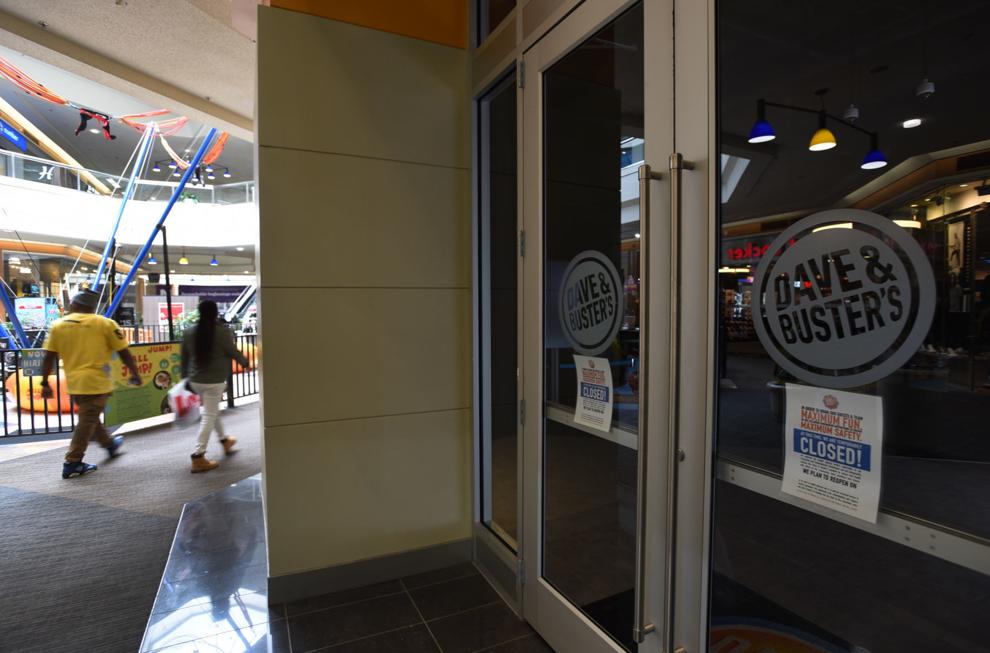 20190508_Dave & Buster's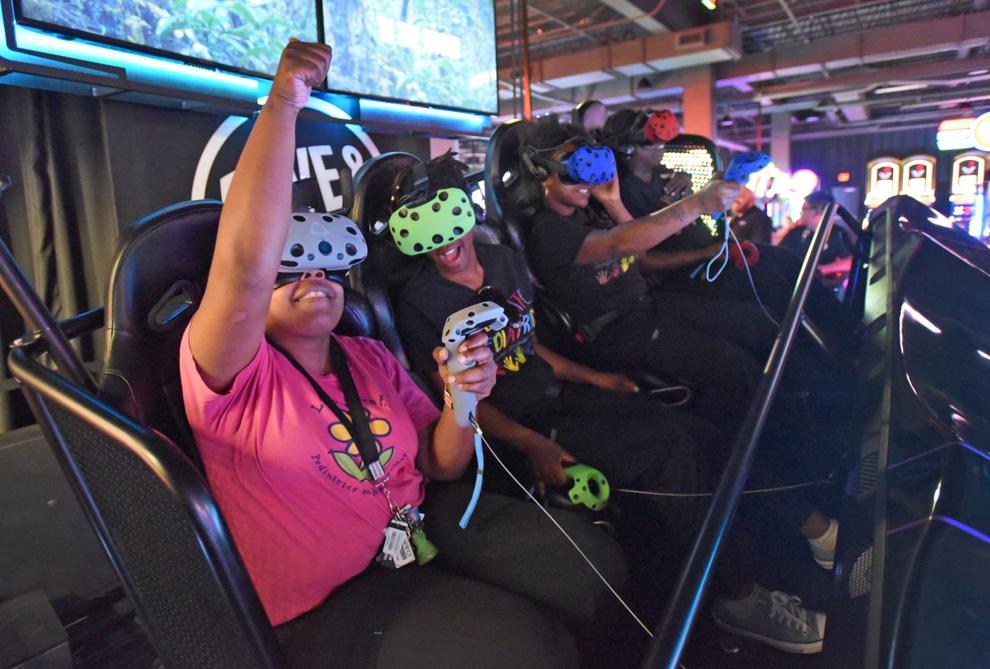 Dave & Buster's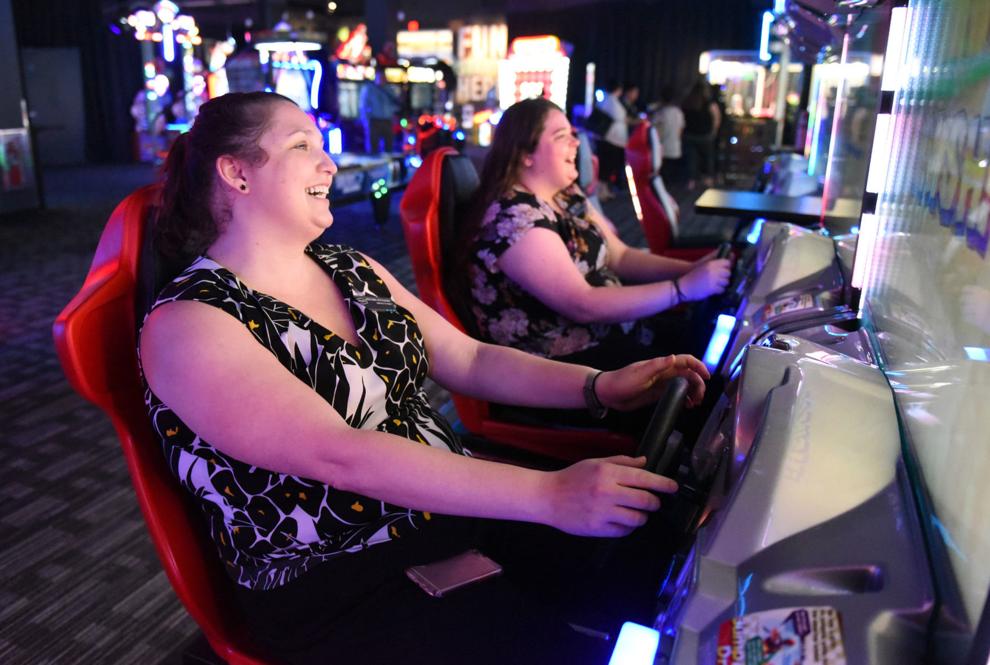 Dave & Buster's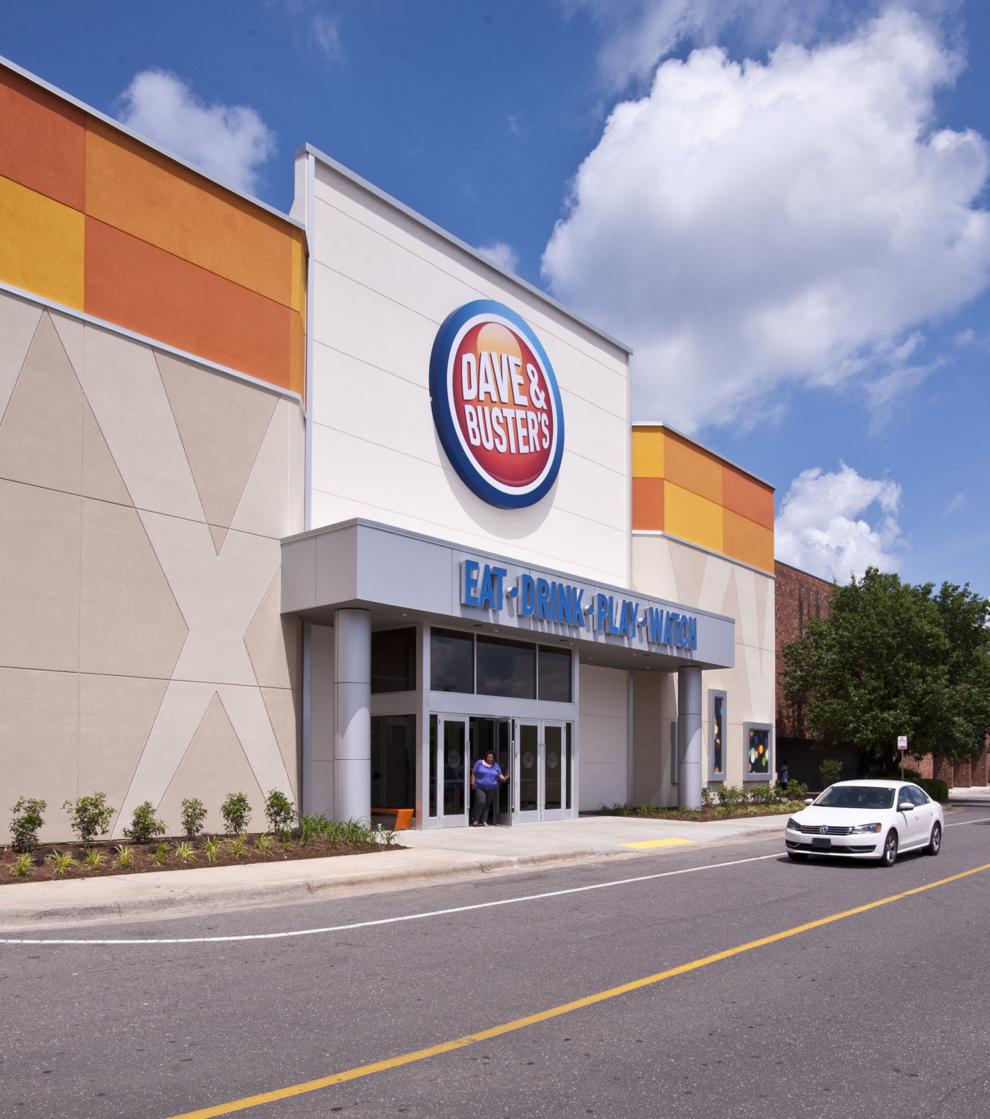 Dave & Buster's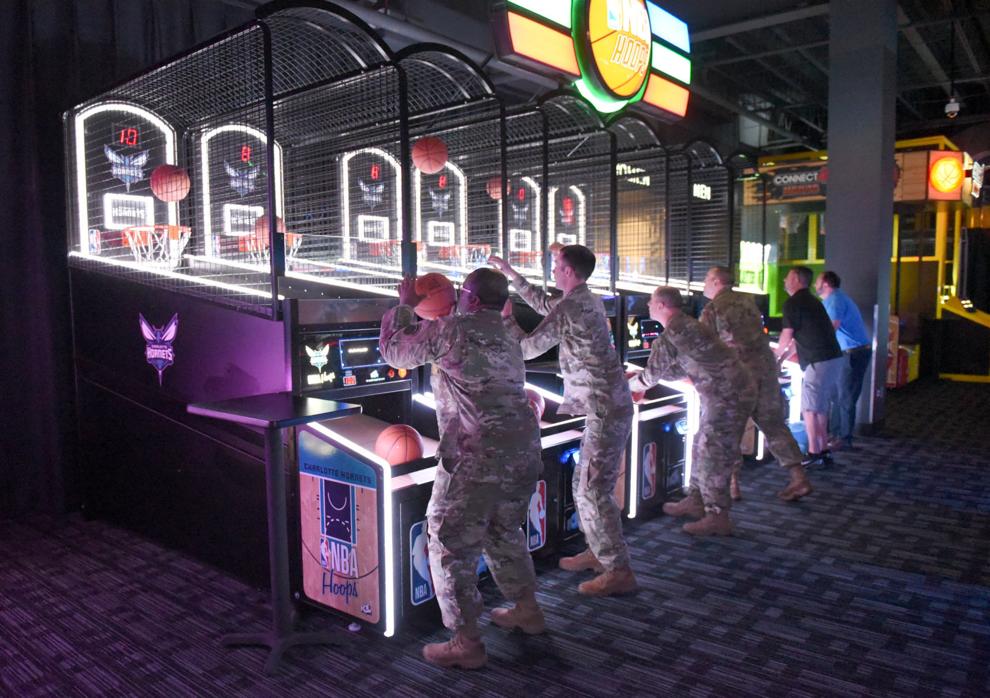 Dave & Buster's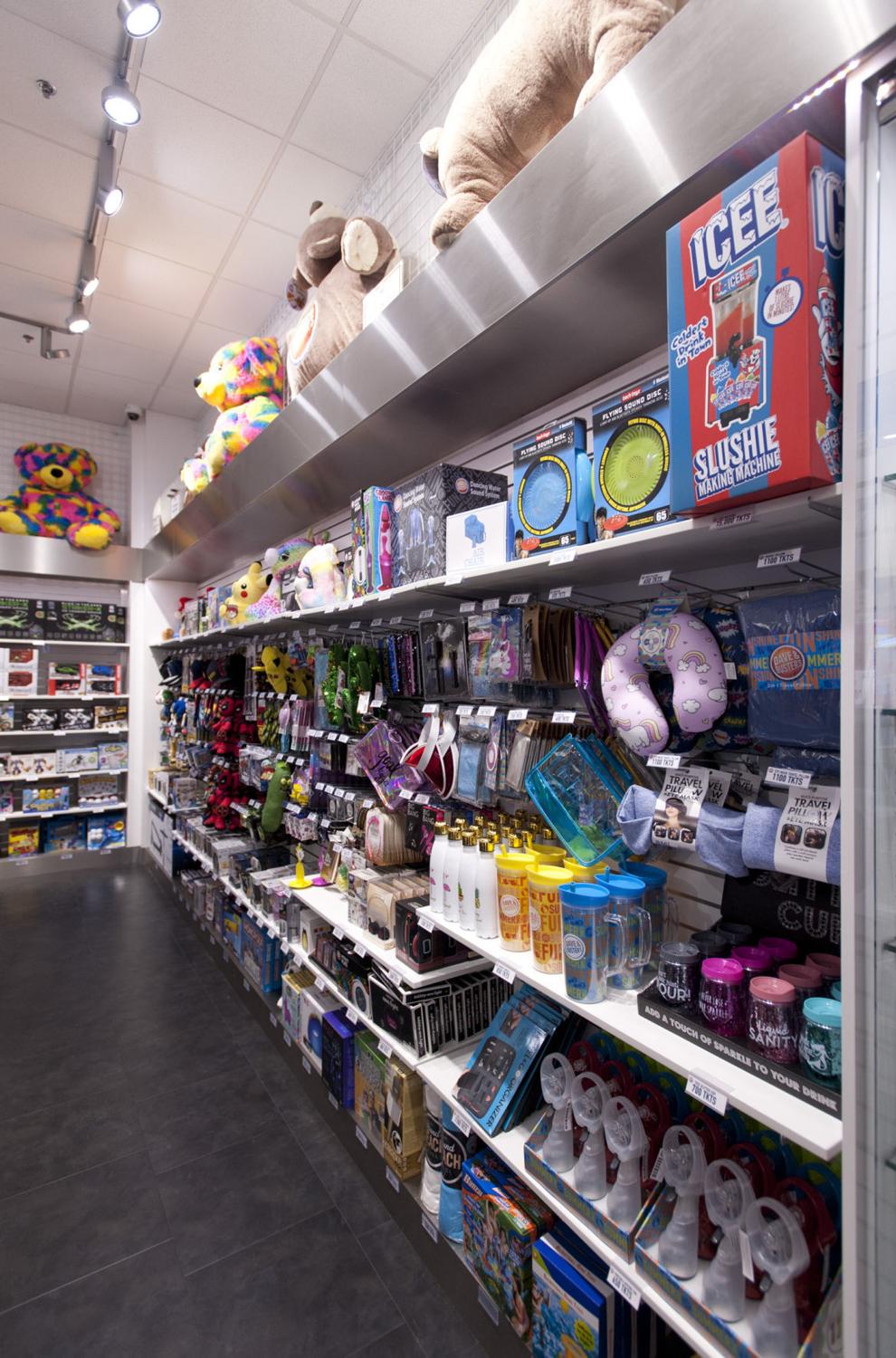 Dave & Buster's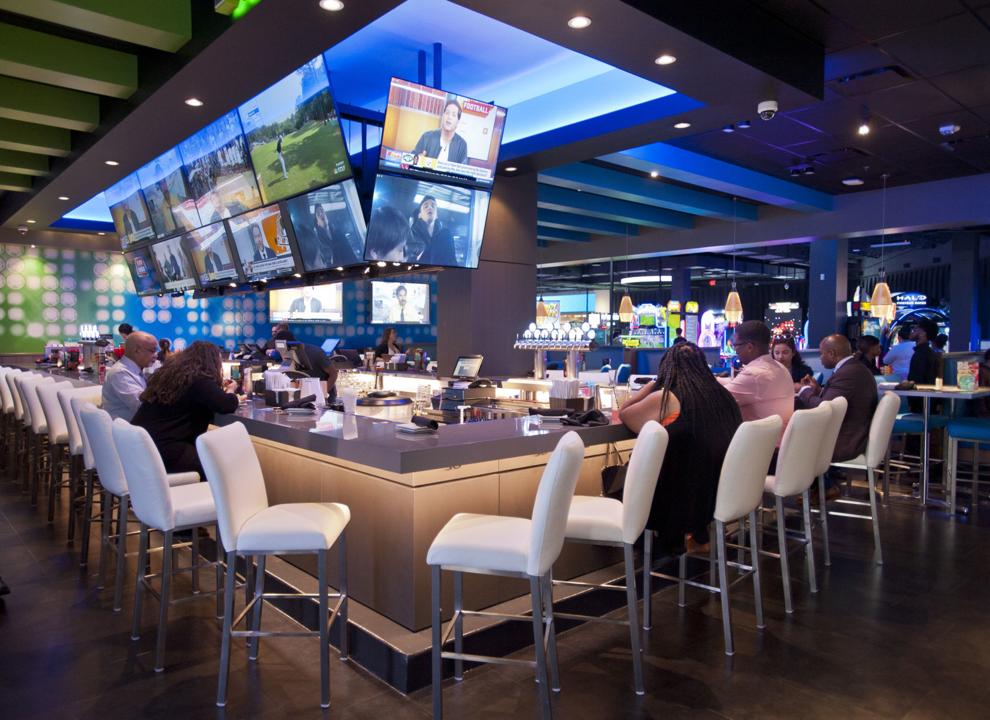 Dave & Buster's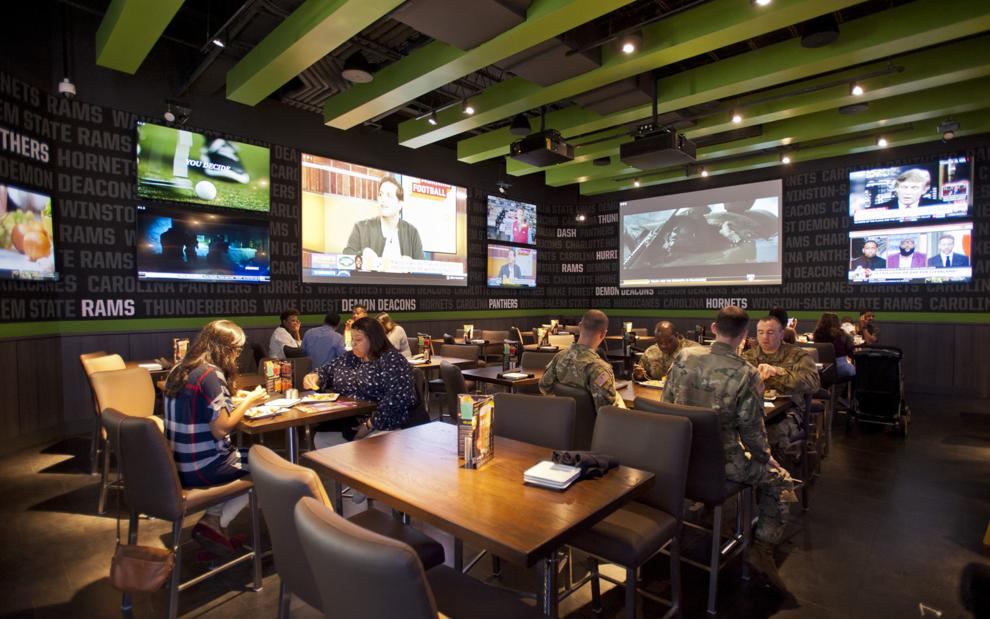 Dave & Buster's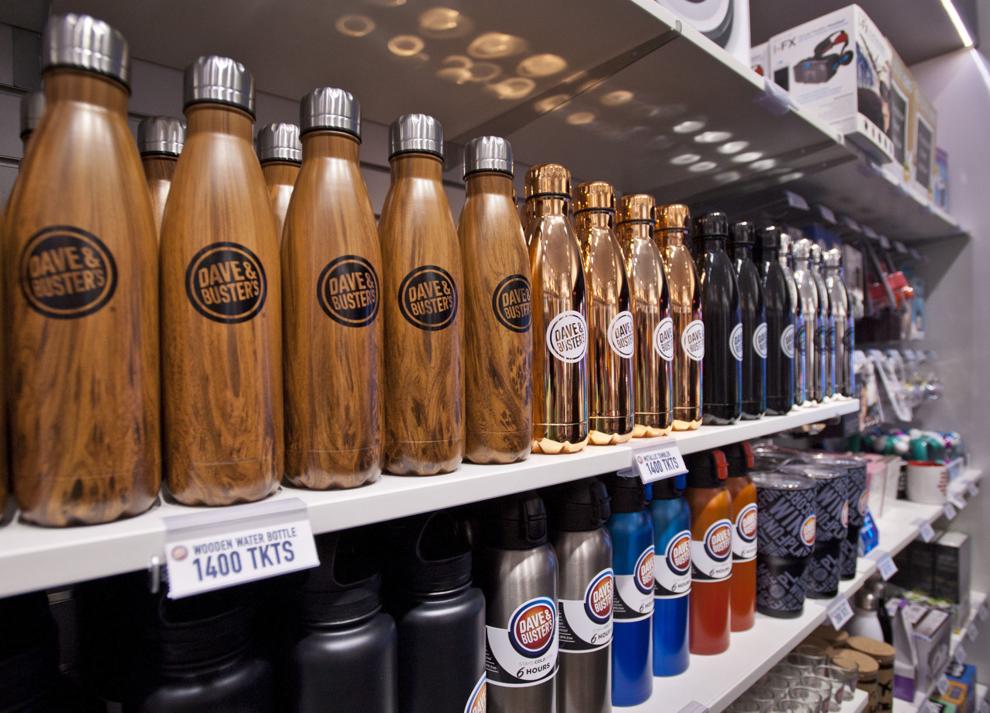 Dave & Buster's
Dave & Buster's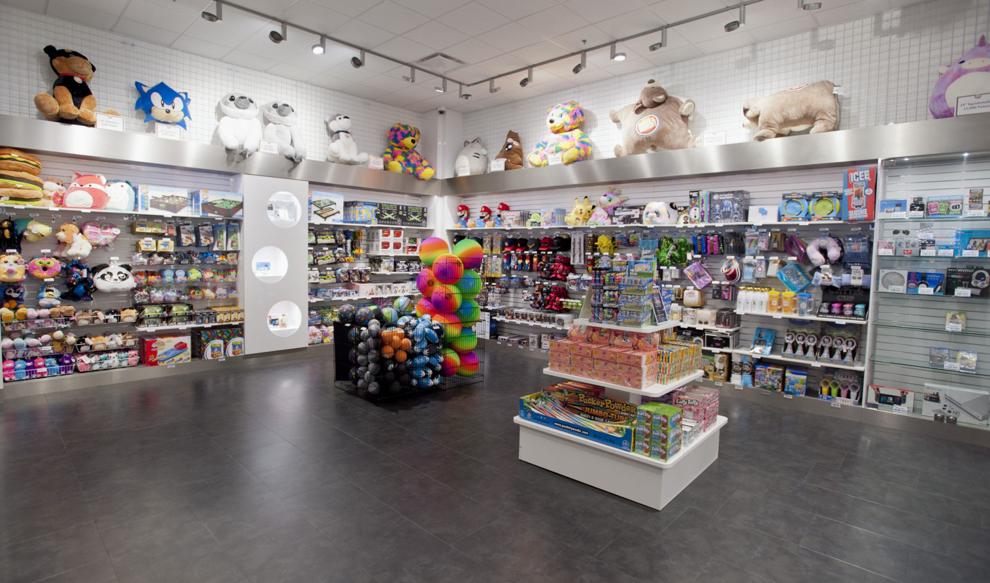 Dave & Buster's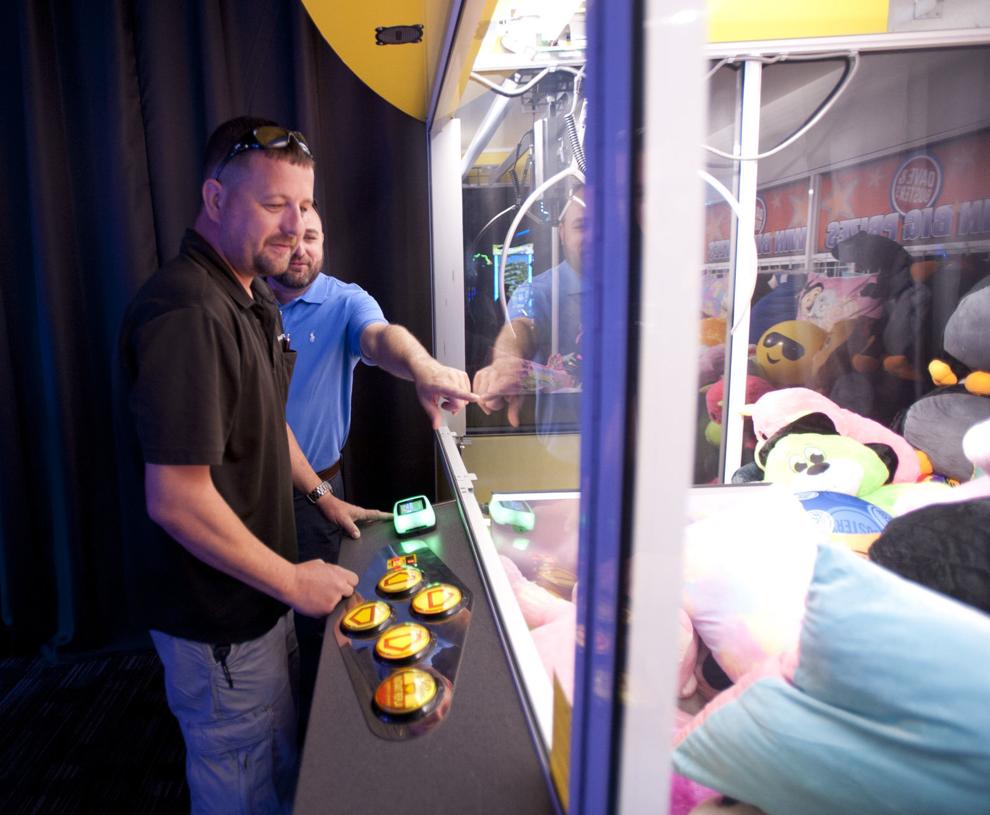 Dave & Buster's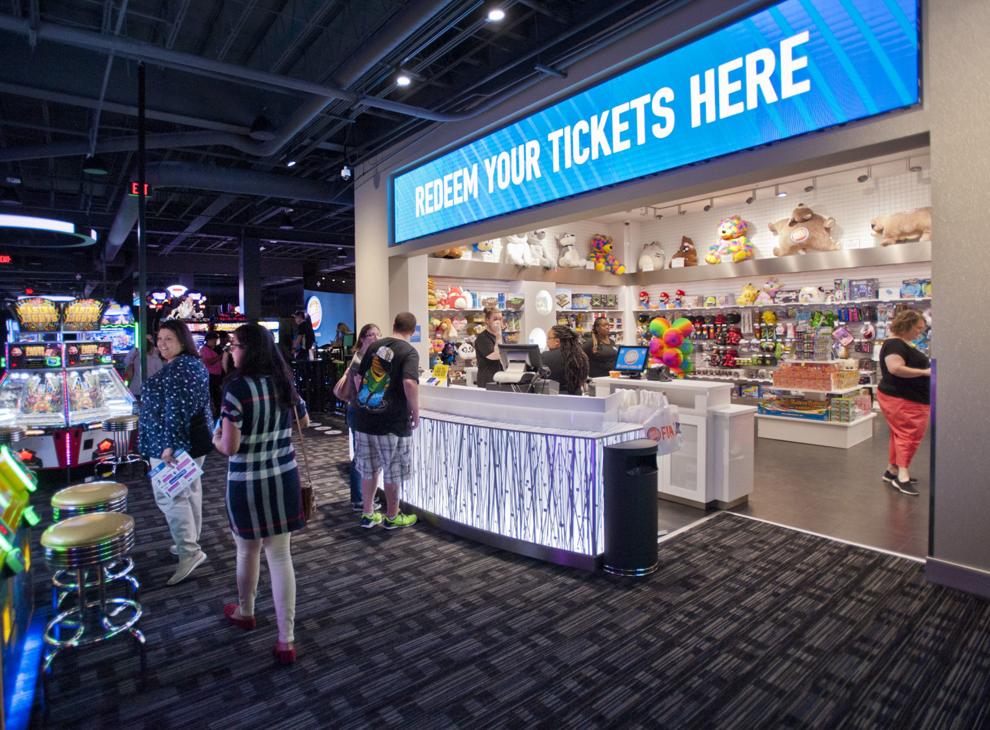 XX HIDE VERTICAL GALLERY ASSET TITLES –