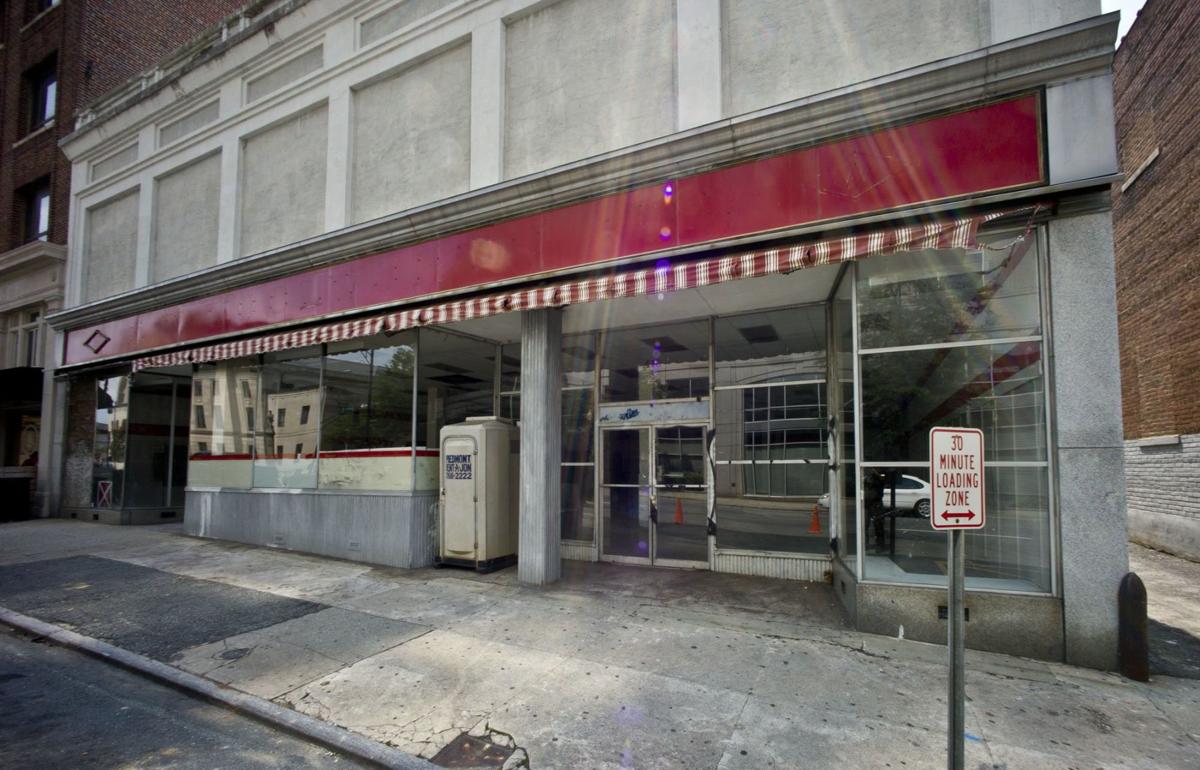 Mayfair Street Partners is expanding its real estate presence in downtown Winston-Salem by acquiring three Liberty Street properties and renovating them with millennials in mind.
The firm, based in Alpharetta, Ga., with an office in Winston Towers, has taken ownership of 633 N. Liberty St., a 42,000-square-foot space that used to be the site of Twin City Motors Co.
Separately, Mayfair affiliate MF-Cherry Pie LLC paid $1.31 million to purchase 414 N. Liberty St. from another Mayfair affiliate, as well as $840,000 to buy 408 N. Liberty St. from Xam and Hannah Nguyen, according to Forsyth County Register of Deeds filings Monday. Those deals closed Friday.
Simon Burgess, Mayfair's local managing director, said Tuesday the firm has plans for a $10 million mixed-use development at 633 N. Liberty that's focused on restaurants and entertainment. The building has two stories facing Liberty and three floors facing Main Street. It has been stripped mostly to its floors and beams.
Burgess said the project will include the following: an Uno Pizzeria & Grill franchise; Mayfair Street Brewing Co.; a food hall with diverse ethnic offerings; a private lounge; duckpin bowling; golf simulators; a virtual reality game; a 6,000-square-foot events space; and a rooftop bar with heated private igloos for year-round use that can serve up to eight patrons.
Burgess said online reservations will be available for the bowling and golf simulator usage.
"We believe the building will become a destination site to attract people into downtown, particularly millennials, as well as cater to people already living downtown," he said.
One of the restaurants at 633 N. Liberty will be the Casper's New American speakeasy restaurant concept that Mayfair announced in August 2017 for 414 N. Liberty.
Burgess said the shift was made primarily because of higher-than-expected renovation costs at the 414 N. Liberty site.
"The 633 building is in better shape and offers more space for what we're planning," Burgess said.
Burgess said the Liberty-facing sections of 633 N. Liberty are expected to open in December 2020, while the street-level Main Street section will debut later.
The project recently gained state and federal historic preservation designations, which could yield up to $1.5 million in state and federal historic tax credits, Burgess said. "Buildings of this nature don't always stand out as potential renovation projects without those tax credits," he said.
The 408 N. Liberty property, the former Woolworth building, sits on 0.21 acres and contains 11,827 square feet. It wraps around the O'Hanlon Building in an L-shape.
The 414 N. Liberty property sits on 0.12 acres and contains 1,955 square feet.
Burgess said that Mayfair plans to tear down most of the 408 and 414 N. Liberty buildings, but preserve the Woolworth counter area for a Spanish tapas restaurant.
Mayfair is considering a boutique hotel for those sites, but Burgess said that "I cannot tell you the brand until we sign an agreement."
"These projects reinforce our confidence in this market, particularly as it relates to growth in hotels, multifamily housing and restaurants," Burgess said.
"We believe the more we do, the more active downtown will become, going in the direction of what is happening in Asheville and Greenville, S.C."
Other Mayfair projects
Mayfair acquired the Pepper Building for $2 million and unveiled plans in July 2016 for a $15 million, 75-room boutique Indigo Hotel at 104 W. Fourth St. that opened in April.
The property is at the corner with Liberty Street.
The 49,000-square-foot property was built in 1928 and is named for the family who once owned the lot it stands on. It is in the art deco style with terra cotta decorative elements.
In November 2018, Mayfair spent $2 million to buy the closed L.A. Reynolds Garden Showcase, a 37-acre site at 4400 Styers Ferry Road in western Forsyth.
Winston-Salem City Council approved in September 2018 Mayfair's rezoning request to convert the property into a $32 million mixed-use development.
Mayfair initially announced plans for 229 apartments and about 47,000 square feet of commercial and clubhouse uses in a total of eight buildings.
The site plan shows 24,000 square feet of retail space, along with spaces for a restaurant, brewery taproom, clubhouse and 12 lanes of duckpin bowling.
The plan would be to keep two of the existing buildings for retail and restaurant use. The site has 133 parking spaces. The preliminary plans are for apartments with 1,000 to 1,100 square feet and a monthly rental of $1,000 to $1,100.
However, Burgess said Tuesday that the apartments have been put on the back burner, possibly until 2021, in part to allow other apartment complexes being built nearby to be completed and establish their footing with renters.
Mayfair also wants to complete the construction of a 144-apartment complex off Stratford Road at the former Hillcrest Golf Course site.
Mayfair is developing key hospitality and parking elements of the Merschel Park downtown project that is projected to debut in fall 2020.
The new Hyatt Place Hotel that Mayfair is building beside the future park will rise above a planned parking deck. The six-story, 120-bedroom hotel will rise beside the Pepper Building.
Burgess said Mayfair remains confident in downtown being able to absorb additional hospitality venues "because the downtown area has become more attractive to people who are looking to stay somewhere overnight."
"The downtown hotels are all different kinds of hotels," Burgess said.