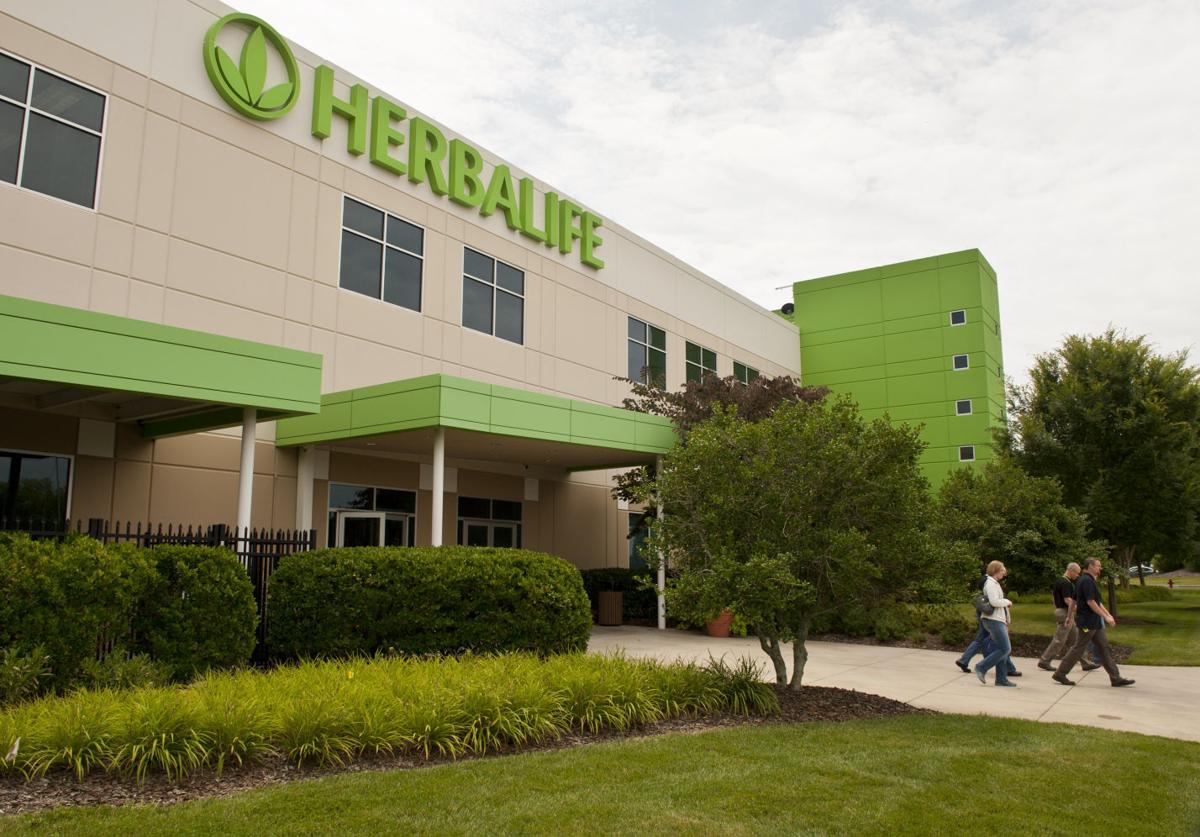 Herbalife Ltd. began Wednesday its initiative to repurchase up to $600 million worth of its shares through the modified Dutch auction method.
The company has more than 750 employees in Winston-Salem at its East Coast manufacturing plant.
At Wednesday's opening share price of $130.02, Herbalife could repurchase about 4.61 million shares, representing 5.3 percent of its 87.43 million outstanding shares.
A company typically buys back its shares from the marketplace to reduce the number of outstanding stock shares. Because there are fewer outstanding shares, those remaining can become more valuable. Companies also buy back shares when they believe the shares are undervalued.
Companies use the Dutch auction method to repurchase a predetermined value of shares within a set price range in a relatively short amount of time, typically one to two months, according to analysts with SeekingAlpha.com. A 5 p.m. May 16 deadline has been set for the tender offer.
Herbalife announced its share-repurchase plans Feb. 28, along with plans to request approval for a 2-for-1 stock split at Tuesday's shareholder meeting. If approved, the split could take place May 17.
The share-price range in the offering has been set at not less than $98 and not more than $108. Herbalife's share price climbed to an all-time high of $104.97 during early trading Wednesday.
"The board of directors evaluated the company's operations, financial condition, capital needs, regulatory requirements, strategy and expectations for the future and believes that the tender offer is a prudent use of the company's financial resources," Herbalife said in a news release.
"(The board) has determined that a tender offer is an appropriate mechanism to return capital to shareholders that seek liquidity under current market conditions, and allowing shareholders who do not participate in the tender offer to share in a higher portion of the company's future potential."
Billionaire hedge-fund investor Carl Icahn owns at least 24.3 percent of Herbalife, or 22.87 million shares. He is allowed to sell into the Dutch auction, according to Pivotal Research Group analyst Timothy Ramey.
The board has approved authorizing Icahn to own up to 34.99 percent of the company. The next largest shareholder is Fidelity Management and Research Co. at 9.2 percent and 8.56 million shares.
TheStreet.com estimated Icahn has earned at least $1 billion from his investment in Herbalife.
On March 21, Herbalife said Icahn agreed not to participate in the company's private offering of $550 million worth of convertible senior notes due in 2024. That offering closed March 23.
The offering to qualified institutional buyers had an initial conversion rate of 8.0028 shares per $1,000 principal amount of the convertible notes, which would equate to $124.96 a share on March 15, 2024.
By comparison, Ramey has a current $135 share-price target.
According to Investopedia, senior convertible notes are debt security that contains an option in which the note will be converted into a predefined amount of the issuer's shares. A senior convertible note has priority over all other debt securities issued by the same organization.
Icahn agreed to a 60-day "lock-up agreement" with Herbalife concerning that offering. That means Icahn has agreed to not sell any shares or derivatives for 60 days after the placement of the convertible senior notes.