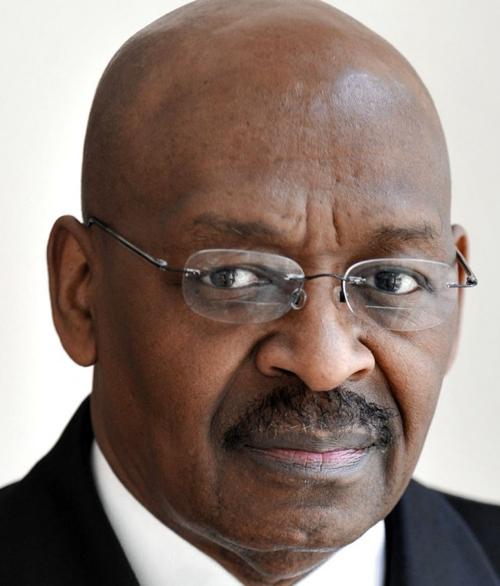 Second in a series of three
The two nonprofit medical centers in Winston-Salem spend hundreds of thousands of dollars on advertising each year, but little money is invested in informing the community about financial help for certain uninsured people — help that qualifies the hospitals to claim large federal, state and local tax breaks.
As it turns out, Novant Health Inc.'s Forsyth Medical Center is far more generous than Wake Forest Baptist Medical Center's N.C. Baptist Hospital in the income level set for free care.
Uninsured patients might be eligible for various discounts on medical bills at Baptist, but for free care, a patient's household income would have to be no more than 200 percent of federal poverty guidelines.
At Forsyth Medical Center, it's 300 percent.
How does charity care work? Here's an example: An uninsured family of three with a household income of up to $38,130 could be eligible for free health care at Baptist. But at Forsyth, the same family of three could make as much as $57,120 and still be eligible for free care. Similarly, an uninsured individual could make as much as $22,340 to be eligible at Baptist. At Forsyth, the patient could make as much as $33,510 and qualify.
Many people do not know about charity care or what it covers, according to Adam Searing, the director of the N.C. Health Access Coalition.
"We've done a lot of meetings around the state with people who are low-income. Some hospitals are good at advising patients about their charity-care policy, and with some, you have to pry it out of them," Searing said. "The stories we hear are that some people end up in a hospital with serious illness and come out with $10,000 debt, and later they find out about the policy or they never knew about it."
Walter Marshall, a member of the Forsyth County Board of Commissioners, said the medical groups in Winston-Salem could do a lot more to let people know about their charity-care policies.
"There's a lot of stuff out there that's available, but they don't want people to know about it, in my opinion," he said. "They don't have any outreach people working in the community. And it's hard to get information. They should have some kind of formula. I think they do the bare minimum."
To earn their breaks on federal and state income taxes, state sales taxes, and city and county property taxes, nonprofit hospitals are required by federal and state laws to provide community benefits. A major component of community benefits is charity care — financial assistance to low-income uninsured people as well as unreimbursed costs for Medicaid and other government programs.
N.C. Baptist Hospital's latest filing with the IRS shows a wide range of community benefits, including expenses related to charity care for low-income uninsured patients as well as expenses related to medical training and research done through the hospital's affiliated medical school, Wake Forest University Health Sciences.
The net expense for total community benefits, including medical training and research, was about $118 million, according to the filing. A net expense of about $45.7 million went toward research and training doctors, or "health professions education."
Meanwhile, a net expense of $47.8 million went toward direct charity care, or financial assistance for low-income uninsured patients. Including other forms of charity, such as unreimbursed costs for Medicaid and other government programs, the net expense for total charity care was $62.5 million, according to the filing.
As a share of just the hospital's total revenue of nearly $1.08 billion, charity care accounted for about 5.8 percent, according to the filing. As a share of the hospital's and medical school's combined total revenue of $1.9 billion, charity care accounted for about 3.3 percent.
Forsyth Medical Center spent a larger share of revenues on charity care the same fiscal year. While total revenues were about $901 million, the net expense for charity care was $54.1 million, or 6 percent of total revenues, according to the hospital's federal filing, known as a Form 990.
Getting the word out about charity care, or financial assistance, was not part of Wake Forest Baptist's $1 million advertising budget. Much was used to promote advanced and specialized clinical services for adults and children and to promote new physician practices and health programming, said Chad Campbell, a Wake Forest Baptist spokesman.
"None of it was spent advertising federal poverty and charity-care formulas because that is not an effective way to communicate that message. What we do find effective is placing information regarding our community benefits on our website," Campbell said in an email.
Jim Tobalski, a spokesman for Novant Health Inc., declined to provide an estimate of Novant's advertising budget. He said Novant publishes its charity-care policy on its website and through a two-page brochure.
"And for any patient who visits us who is uninsured, our staff asks them if they would like an application. We also discuss our financial assistance programs during presentations to the community and with all of our employees," he said.
In Forsyth County, more than 61,000 people younger than 65 are uninsured (about 12,000 younger than 19 and about 49,000 adults), according to a 2010 report by the N.C. Institute of Medicine.
While the two powerhouse medical groups are capable of providing charity care to low-income uninsured patients, a smaller group of nonprofit organizations — sponsored in part by the medical groups — provides access to health care: the Downtown Health Plaza on 1200 Martin Luther King Jr. Drive; the Community Care Center on 2135 New Walkertown Road; HealthCare Access on 501 N. Cleveland Ave.; and several church-sponsored clinics.
"If all 61,000 uninsured people in the county went to these (hospital-affiliated) practices or the hospitals, there is a breaking point," said Mary Anne Squire, executive director of HealthCare Access, which is working with 5,200 low-income patients and gets about 250 new referrals a month.
Patients go to church-sponsored free health clinics rather than Baptist Hospital or Forsyth Medical Center for a number of reasons, said Kismet Loftin-Bell, the executive director of the Shalom Project, which runs a health clinic at Green Street United Methodist Church at 639 S. Green St.
Health clinics are easy to get to for some people who don't have access to transportation, Loftin-Bell said. Moreover, they feel confident they'll get some type of health care without worrying about later battling a collections agency over medical bills, she said. And some just don't know that they might qualify for free health care at Baptist or Forsyth, she said.
Interviews with health care representatives, elected officials and health-clinic patients revealed that there is a lack of awareness about charity care. Many did not know, for example, that preventive medicine is covered by the medical groups' charity-care policies. According to hospital officials, charity preventive care is available — even at the family-medicine practices that are part of Novant or Wake Forest Baptist.
"Our physician practices have the same financial assistance programs (including charity-care guidelines) as our hospitals, using the 300 percent of federal poverty guideline," Tobalski said in an email. "If someone qualifies for financial assistance at one of our hospitals, then they also qualify at one of our clinics, and vice versa."
Wake Forest Baptist officials also said that qualified uninsured patients can get free care at one of Baptist's physician offices and can even get, for example, a physical (preventive care).
"Our qualification for assistance is Medical Center wide," said Kenneth Kubisty, an associate vice president at Wake Forest Baptist Medical Center, in an email.
"Wake Forest Baptist Medical Center partners with HealthCare Access to (ensure) patients have adequate access to medically necessary services. In conjunction with our recent growth, Wake Forest Baptist is reviewing referral processes to address all appropriate care delivery sites," he said.
Campbell, the Wake Forest Baptist spokesman, also said that once all other coverage options have been exhausted, a patient who lacks insurance and whose household income is within federal poverty guideline limits will be enrolled in HealthCare Access. Through that agency, the patient can receive primary-care services at one of the medical group's primary-care practices or any other participating primary-care office in the community, he said.
Eligibility not automatic
The Patient Protection and Affordable Care Act of 2010 requires nonprofit hospitals to be more transparent about their charity-care policies.
The law says nonprofit hospitals must set a charity-care policy that, among other things, includes the patient's eligibility criteria, the basis for calculating amounts charged to patients and the method for applying for charity care. In addition, tax-exempt medical groups must widely publicize the policy within the community.
A few months ago, Wake Forest Baptist had posted on its website little more than a paragraph about its charity-care policy before the Winston-Salem Journal asked about it. Now, the website posts a lengthy description of the policy and a link to the application.
Still, it isn't entirely clear how nonprofit hospitals determine whether an applicant — who may appear to qualify because he or she falls within the federal poverty guidelines — actually qualifies for free care or to what extent a patient might receive treatment.
"We simply cannot provide the broad-brush answer that you're seeking," Campbell said in an email. "As we've previously stated, each case is unique and many financial factors must be weighed in totality. A one-size-fits-all answer would be misleading and inaccurate."
Tobalski said determining eligibility is a balancing act. Some people may be listed as ineligible even if they fall within Novant's threshold of federal poverty guidelines because they may be rich in assets. However, he said, the medical group excludes certain assets, including a person's home, from the criteria list.
"You don't help someone else by looking at assets that are critical to them staying independent," he said.