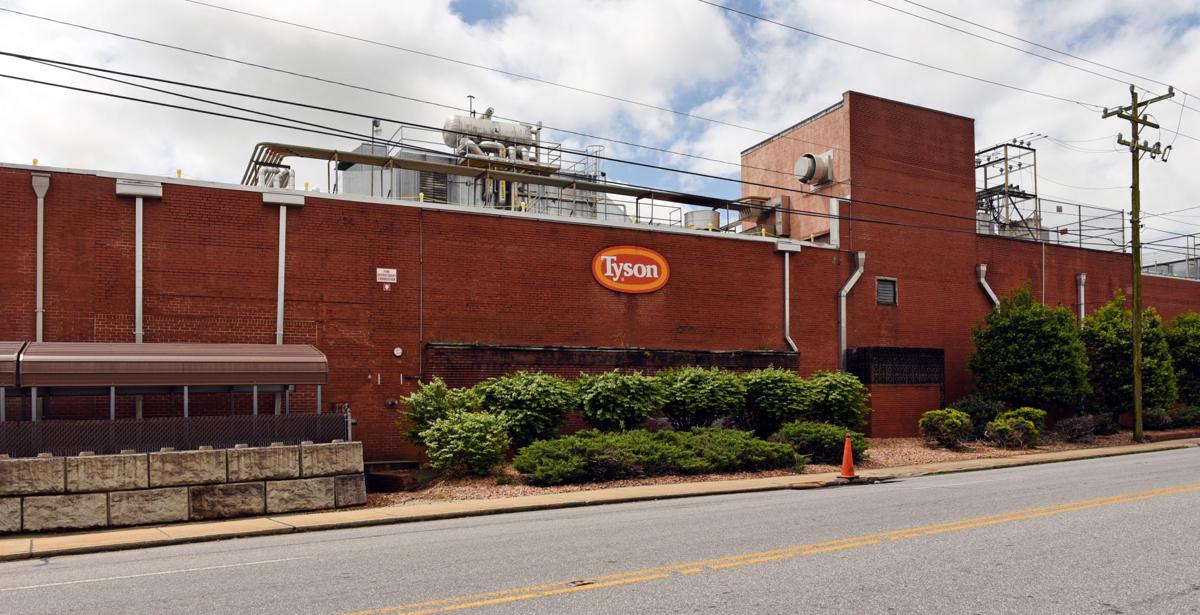 Tyson Foods is conducting a second temporary plant shutdown in Wilkesboro as Wilkes County health officials confirmed the majority of its 274 COVID-19 cases are linked to the outbreak.
Meanwhile, the Triad and Northwest North Carolina have a second outbreak at a meat processing plant.
Surry County Health and Nutrition Center confirmed Thursday "a small number" of cases are associated with the Wayne Farms poultry-processing plant in Dobson.
Wayne Farms is one of Surry's largest private and manufacturing employers with between 500 and 999 workers, according to the county Economic Development Partnership Inc.
Tyson conducted from Saturday to Monday a temporary shutdown of its Wilkesboro fresh chicken production plant "for deep cleaning and sanitizing."
The plant resumed operations Tuesday.
However, Tyson spokesman Derek Burleson said Thursday the company will perform additional deep cleaning that will idle its Fresh Plant 2 facility until May 19. Its Fresh Plant 1 and food services facility are operating on a limited basis.
The facilities have combined about 2,200 production and support employees.
At least 70 cases of COVID-19 are Forsyth County residents who either work at the Tyson plant or have come into close contact with someone who works there, according to the Forsyth Department of Public Health.
Tyson said in a statement the second temporary shutdown was prompted by "a combination of positive COVID-19 cases and team member absences related to quarantine and other factors."
Tyson said it will share verified test results with health and government officials, employees and other stakeholders "once complete data is available as part of our efforts to help communities where we operate better understand the coronavirus and the protective measures that can be taken to help prevent its spread."
When operations resume, the company said employees will have access to additional testing, daily clinical symptom screenings, nurse practitioners and enhanced education.
Wilkes elected and public health officials said Wednesday that testing of 200 Tyson employees last week found that 38, or 19%, had the virus.
"Tyson is requiring all team members have a negative test or be without symptoms if test is not available before returning to work," according to the county statement.
"If a confirmed case is identified, the employee is told to self-isolate for 10 days and 72 hours post-fever, whichever is longer."
Samantha Ange, Surry's health director, said Wayne Farms employees with confirmed cases are self-isolating.
"We are working hand in hand with local health officials and in full conformance with CDC, OSHA and public health guidance," Wayne Farms spokesman Frank Singleton said in a statement.
"With a very low percentage of our employee population testing positive for the virus, we believe these efforts have helped prevent the introduction and spread of the virus within our facility."
Wilkes officials said a second long-term care facility has had an outbreak, defined by state health officials as at least two individuals.
Rose Glenn Village in Wilkesboro had two cases, while Wilkes Health and Rehabilitation has had five cases.
Wilkes health officials plan to perform tests on the majority of Rose Glenn's 86 residents and 50 staff members.