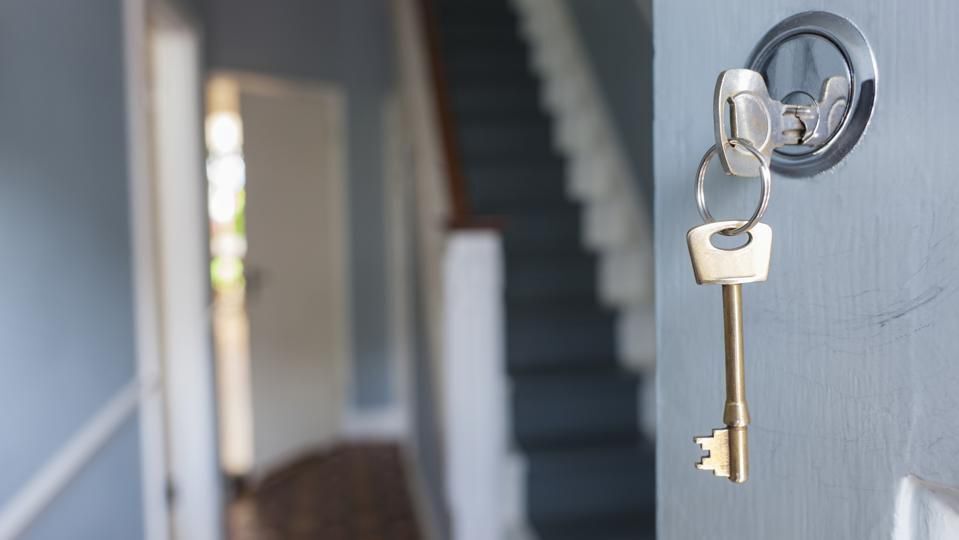 If you have enough extra cash in the bank to make a lump-sum payment and you want to reduce your monthly mortgage bill, mortgage recasting might be a good option for you. We'll walk you through the mortgage recasting process, let you know which types of loans qualify and help you decide whether it's the right fit for your financial needs.
What Is Mortgage Recasting?
Mortgage recasting is the process of reducing your mortgage balance through a lump-sum payment, and then making smaller monthly payments until you pay off your loan. Unlike mortgage refinancing, mortgage recasting does not change your loan term or your interest rate—you'll simply have a lower monthly payment, but you'll also save on interest payments over the life of the loan.
Say, for example, you recast a 30-year, $400,000 mortgage with $350,000 remaining by paying a lump sum of $100,000 five years after the loan was originated. Recasting the loan would involve amortizing the remaining $250,000 balance over the remaining 25-year term. Under these circumstances, the monthly payment—assuming a 3.5% interest rate—would decrease from $1,796 to $1,252 following the recast.
If your lender doesn't offer recasting, you can make a lump-sum payment on your mortgage on your own. Doing so will decrease your loan balance, but your monthly payments will stay the same. Still, you'll be able to pay off your loan early if you go this route.
How Does Mortgage Recasting Work?
Follow these steps to recast your mortgage:
Contact your lender to determine your eligibility. Not all lenders offer mortgage recasting, so it's important to confirm availability with your lender before setting aside funds. What's more, some types of mortgages (like those backed by the Federal Housing Administration and Department of Veterans Affairs) are not eligible for recasting. Your lender also will be able to tell you if your mortgage is eligible.
Save money for an extra payment. In addition to confirming that your mortgage can be recast, find out if your lender has a minimum lump-sum payment. This amount is typically between $5,000 and $10,000, but may be a percentage of your outstanding mortgage balance—usually up to 10%. Based on your lender's mortgage recast requirements, save money for your lump-sum payment before continuing with the process.
Request to recast your loan. When you're ready to proceed with the recasting process, submit a formal request to your lender. Note that many lenders charge a fee of up to $500 for recasting, but this fee varies. That fee is significantly lower than you'd pay to refinance your home loan. Once approved, make your lump-sum payment against your outstanding mortgage balance.
Continue making payments. After recasting your mortgage, your monthly loan payment will be lower based on the remaining balance. However, the recasting process can take weeks to complete once you've made your payment, and it's important to continue regular payments in the meantime. Once you receive notification that your mortgage was recast, start making your newly calculated payments.
Types of Loans That Can Be Recast
If you want to save on your monthly payments—while keeping your current interest rate—mortgage recasting can be an excellent alternative to refinancing. That said, not all lenders offer the service and not all loans are eligible for recast. For example, conventional mortgages and jumbo mortgages can be recast, but FHA loans and VA loans cannot.
Eligibility of Loans for Recast
What To Keep In Mind Before Recasting Mortgage
Even if your mortgage is eligible to recast and your lender offers the service, it may still not be the best fit for your unique financial circumstances. Before recasting, consider your:
Financial circumstances. If you have a large amount of cash on-hand, you may wish to recast your mortgage. That said, it's wise to consider whether you'll need that money for other large expenses. Also evaluate whether there have been any changes (like a reduction in income) that might make you ineligible for a popular alternative to recasting—mortgage refinancing.
Creditworthiness. One of the main perks of mortgage recasting is that it results in a lower monthly mortgage payment. However, if your credit score has improved substantially since you took out your mortgage, you may qualify for a lower interest rate. In this case, refinancing your mortgage—rather than recasting—can save you money while extending the loan term and reducing your monthly payment.
Current interest rate. Likewise, if mortgage rates are significantly lower than when you first mortgaged your home, it may make more sense to refinance instead of recast.
Is Recasting a Mortgage a Good Idea?
Mortgage recasting may be a good idea if you:
Have cash on-hand. If you have money saved up or receive a cash gift or inheritance, recasting your mortgage is an excellent way to invest in your home equity while keeping more of your income each month.
Want lower monthly payments. By recasting your mortgage, you'll reduce your loan principal and reduce your monthly payment amount.
Won't qualify for a more competitive interest rate. The ability to keep your current rate when recasting a mortgage makes it an excellent option for borrowers with poor credit or low income.
Purchased a new home before selling the old. In this situation, you can use the funds of your home sale to recast your new mortgage.
Alternatively, you may want to consider refinancing your home if you:
Don't have the money for a large lump-sum payment. Refinancing a mortgage doesn't require you to make a large one-time early payment against your mortgage principal. Keep in mind, however, that you will likely have to pay closing costs if you refinance your mortgage—but these can often be added onto your new mortgage, rather than paid upfront.
Want a shorter loan term. Even though you're making a large payment on your mortgage, you won't be rid of the loan any sooner when you recast.
Could qualify for a lower interest rate. Recasting a mortgage does not impact your interest rate or modify your loan term. If your credit has improved—or mortgage rates have fallen—since your mortgage was issued, consider refinancing instead.
Need cash for other major expenses. If you'll need cash to cover upcoming expenses, tying it up in a mortgage recast may be unwise. Instead, consider a cash-out refinance that will enable you to refinance your mortgage and borrow additional cash.