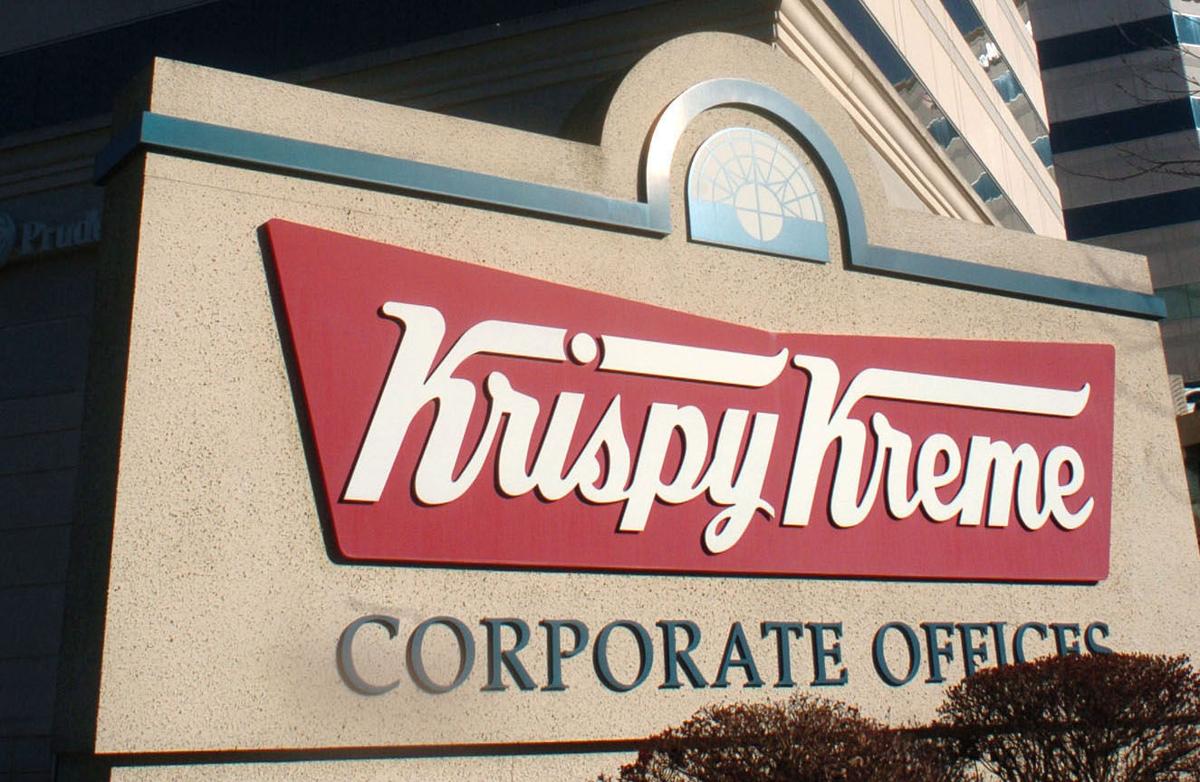 Krispy Kreme Doughnuts Inc. has filed a request for an up-fit permit for the site of its future Charlotte corporate operations.
The permit for a space at 2116 Hawkins St. has been requested by Anne Goldman, Krispy Kreme's senior director for global real estate and construction development, officials with the Charlotte Planning Department said Tuesday.
Company spokeswoman Cassandra Williams said Tuesday the site "will be our new address in Charlotte."
"As we announced in December, we will maintain our global headquarters in Winston-Salem while creating new work spaces that reflect our ambition, including new offices in Charlotte and London this year." Williams said.
Williams said "we do not have any further information to share at this time" when asked how many employees will be at the site, how much space it is taking or when the company expects to move in to the space.
The project is described as "Krispy Kreme interior office build out." It is the only information listed on the permit that's linked to the company. There is no date as to when it was submitted.
The company has not made clear what that Charlotte presence will look like, where its operations there will be based, and which jobs are being moved.
The Hawkins property owner is listed as Asana Partners, which could not be reached for immediate comment on the permit.
There are another four permit requests for the property, two of which involve Walter Zanger showroom and C/O Gpack.
The building at 2116 Hawkins appears to be a former industrial building in the South End section of Charlotte near the Bill Lee Freeway, also known as U.S. 21.
Krispy Kreme said in December that "while a majority of employees will remain in the area, some Winston-Salem-based employees will relocate to new locations."
Mike Tattersfield, Krispy Kreme's chief executive for the past 20 months, and his wife, Christine, spent $1.37 million on Aug. 22 to buy a house off Lake Norman in Cornelius, according to real-estate records.
According to the WARN notice, Krispy Kreme's "reorganization will allow the company to meet anticipated business needs and global transformation, including an office in Charlotte."
Sources have told the Journal that current headquarters employees in senior management, marketing, training, construction and design would be among those moving to Charlotte or being hired there, while headquarters jobs in finance and information technology would be moved to a smaller space in Winston-Salem. The company's office is off Knollwood Street, near Thruway shopping center.
The statement appears to confirm a transition of some international operations from Winston-Salem by referring to a new office in London expected to open in 2018.
Charlotte economic officials have been similarly mum about discussing Krispy Kreme's plans for its move to the state's largest city.
When JAB Beech bought Krispy Kreme for $1.35 billion in July 2016, it pledged to retain local management, the local headquarters and the local workforce.
The sources say a potential move to Charlotte would be part of an overall JAB effort to raise Krispy Kreme's profile as a premium brand.
The company said it is maintaining its Ivy Avenue production plant and its equipment production facility off U.S. 311.
"We told employees that as we chart our path forward, we know that the structure we have today is not the structure we will need to accomplish this ambitious mission," according to Krispy Kreme's statement.
"To create the most awesome doughnut experience imaginable, we must succeed in new arenas, such as digital evolution, as well as focus significant efforts behind consumer convenience and new product innovation," the statement said.
"In order to best position our talent and infrastructure to enable that growth, we are making necessary, but difficult, changes to our business."
Roger Beahm, executive director of the Center for Retail Innovation at Wake Forest School of Business, has said "it would seem Krispy Kreme is attempting to create a win-win for both Winston-Salem and Charlotte."
"Clearly Charlotte is gaining something from this reorganization," he said.
"But we should also recognize that while Winston-Salem may have lost a battle, it doesn't appear to have lost the war."