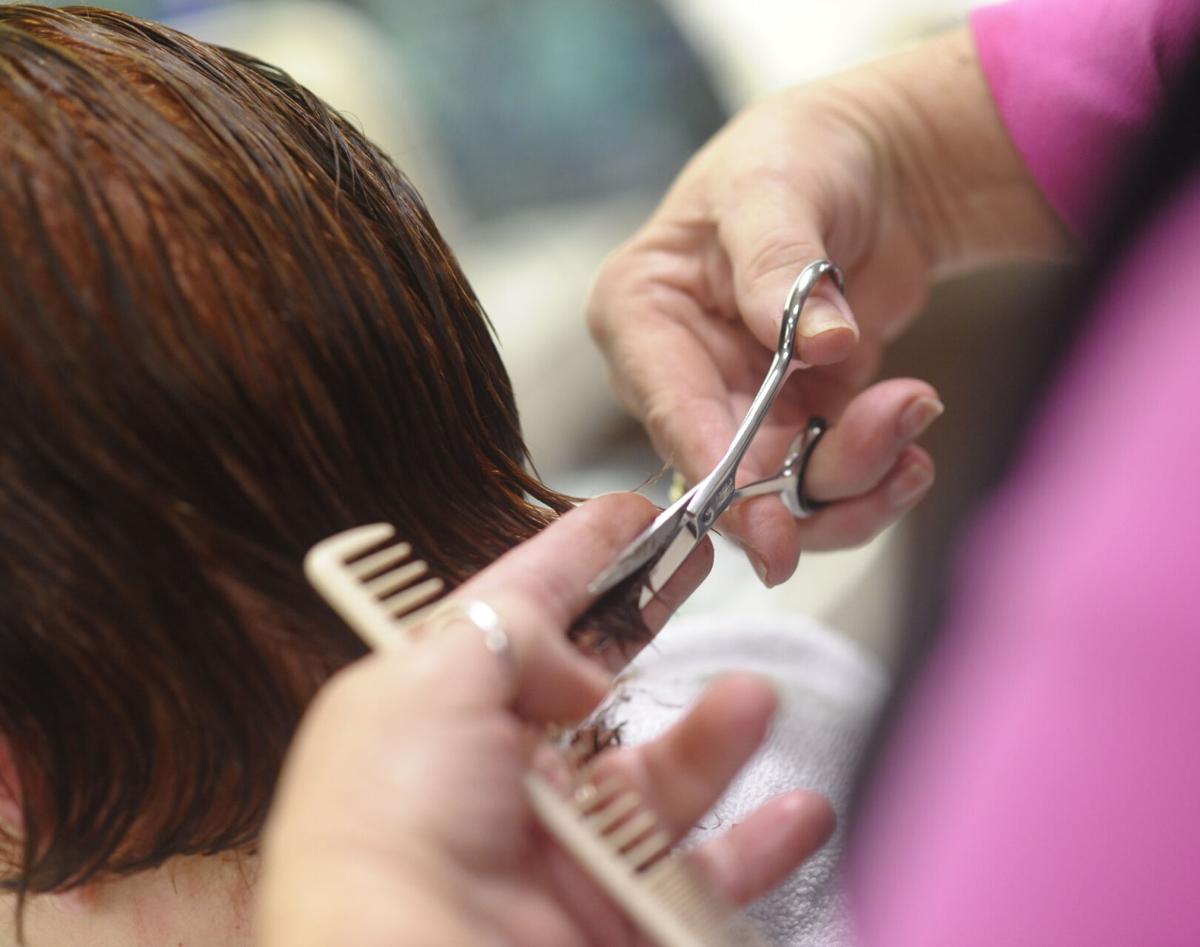 Lamberti's Salon & Day Spa, a Winston-Salem hair-styling institution for 83 years, is closing its doors Saturday.
Maria Di Lisio, the salon's owner since April 2019, declined Monday to discuss her decision.
W.M. Lamberti opened the downtown Winston-Salem location in the Nissen Building in 1940.
Citing a desire to be closer to its primarily Buena Vista clientele, Lamberti's moved to Thruway Shopping Center in 1955.
Lucille Powell, who worked as a receptionist and accountant for Lamberti, purchased the salon in 1980 and moved the business to 50-D Miller St. in 1995 in order to add day spa services.
During Powell's ownership, the business had as many as 28 employees, including 14 hair stylists and six day spa personnel.
Powell owned the business for 35 years before selling it to employee Monica Rock in January 2015.
Rock, in turn, sold the business to DiLisio in 2019.
Powell said business "was booming" between 1995 and 2007 after the addition of the day spa.
"All the years that I owned Lamberti's, it was like a family," Powell said.
"We played together, went on vacations together, and we had wonderful customers, in some instances three generations of customers.
"We'd greet them with a glass of wine and tried to make the experience as relaxing as possible."
However, Powell said Lamberti's was dealt a significant economic blow during the Great Recession of 2008-11.
She said a number of her regular customers, including many who worked in healthcare, lost their jobs during that period.
"It took a lot of wind out of our sails, but we kept it going and got it back to good condition when we sold it in 2015," Powell said.
Powell said she wasn't stunned to learn that DiLisio has made the decision to close the business.
"With COVID being the way it has been the past year, I'm surprised it stayed open as long as it has," Powell said.
"The types of services we provided, you're right in someone's face even when you wear a mask. People who would get their hair done every four to five weeks began stretching it out to eight to 10 weeks.
"That's a lot of revenue gone."
Powell said she's hopeful that when the majority of individuals have their COVID-19 vaccines, the salon and day spa business will pick back up, but not likely at peak levels.
"When you can only have five to six in there (because of social distancing guidelines), I don't care how busy you are, you're not going to make enough to cover the overhead," Powell said.