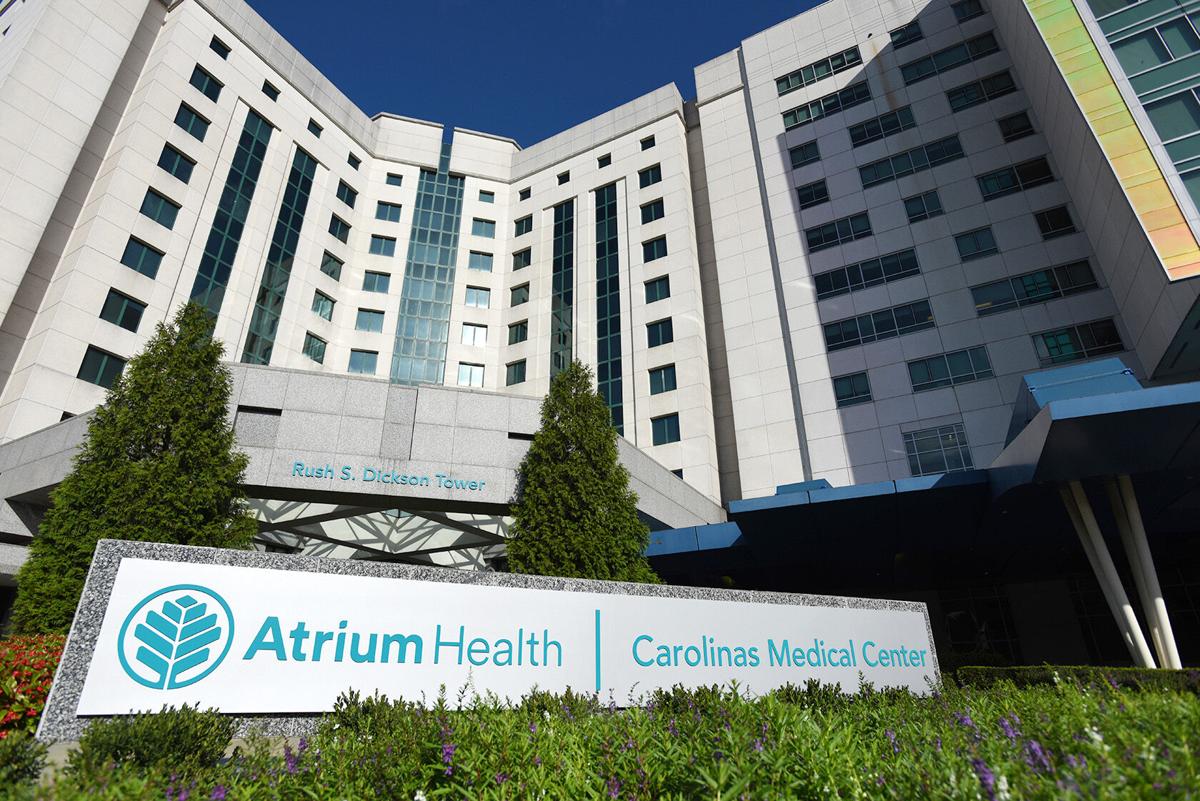 The total compensation for Atrium Health's top executive, Eugene Woods, jumped 9% to $7.91 million in fiscal 2020, the Charlotte healthcare system reported this week.
Atrium's compensation and other corporate financial details gained interest in the Triad with the system's acquiring Wake Forest Baptist Medical Center on Oct. 9.
Atrium became the parent company of Wake Forest Baptist at that time, with Woods retaining his roles as president and chief executive.
Dr. Julie Ann Freischlag, chief executive of Wake Forest Baptist and dean of the medical school, added the duties of chief academic officer for Atrium.
The compensation for top Wake Forest Baptist executives, such as Freischlag, won't start showing up in the Atrium compensation totals until the 2021 report.
Woods received a 4.8% raise in salary to $2.8 million, a 12.7% boost in bonus to $2.75 million, $1.15 million in incentives and just under $1.2 million in all other compensation that was not itemized in the annual report.
By comparison, Woods' total compensation was $7.25 million in 2019 and $6.06 million in 2018.
The Atrium Board of Commissioners issued a statement with the filing in which it cited the influence of the COVID-19 pandemic and the planned Wake Forest School of Medicine in Charlotte in its compensation decisions.
With Charlotte being the largest city in the U.S. without a four-year medical school, the establishment of such a facility has been a long-sought goal of Charlotte civic and elected officials.
"Without question, this year has brought a seismic shift across our landscape that has allowed us new opportunities to re-think, re-shape and re-form the ways in which we care for those in our communities," according to the statement.
"As Atrium Health aspires to be a nationally leading academic healthcare system that will guide the healthcare field as it goes through the most transformative period in our lifetime, the executive team has guided and directed the system with skilled and steady leadership."
The board, as does its counterparts with Wake Forest Baptist, Novant and Cone Health, said it sets executive compensation based primarily on "industry-standard best practices for well-governed tax-exempt organizations," and that it used third-party expert advisors to review the total compensation program.
"Compensation for Atrium Health's top-10 executives equates to less than 1% of total compensation for all teammates," the board said.
By comparison, Wake Forest Baptist paid former chief executive Dr. John McConnell just under $5.6 million in total compensation for fiscal 2018, the system reported in July. The bulk of his compensation, at $4.51 million, came from a vested supplemental executive retirement plan payout.
Freischlag received $1.2 million in salary, $533,149 in bonus and incentive pay, and $2.09 million in total compensation.
Carl Armato, chief executive and president of Novant Health Inc., received a 7.9% increase in salary during fiscal 2019 to $1.62 million, the health system reported in November. Novant has operational hubs in Winston-Salem and Charlotte.
Armato's incentive pay increased 9% to $1.45 million. Total compensation for Armato was up 3.9% to $4.14 million.
The remaining top-five Atrium executives are:
* Anthony DeFurio, chief financial officer: $1.21 million in salary; $624,925 in bonuses, $372,800 in incentives; and total compensation of $2.49 million.
* Ken Haynes, president, greater Charlotte region: $1.06 million in salary; $565,776 in bonuses, $349,500 in incentives; and total compensation of $2.23 million.
* Dr. Scott Rissmiller, chief physician executive: $914,929 in salary; $456,525 in bonuses, $448,050 in incentives; and total compensation of $2.04 million.
* Carol Lovin, chief integration officer, system chief of staff: $695,173 in salary; $431,956 in bonuses, $407,750 in incentives; and total compensation of $1.73 million.