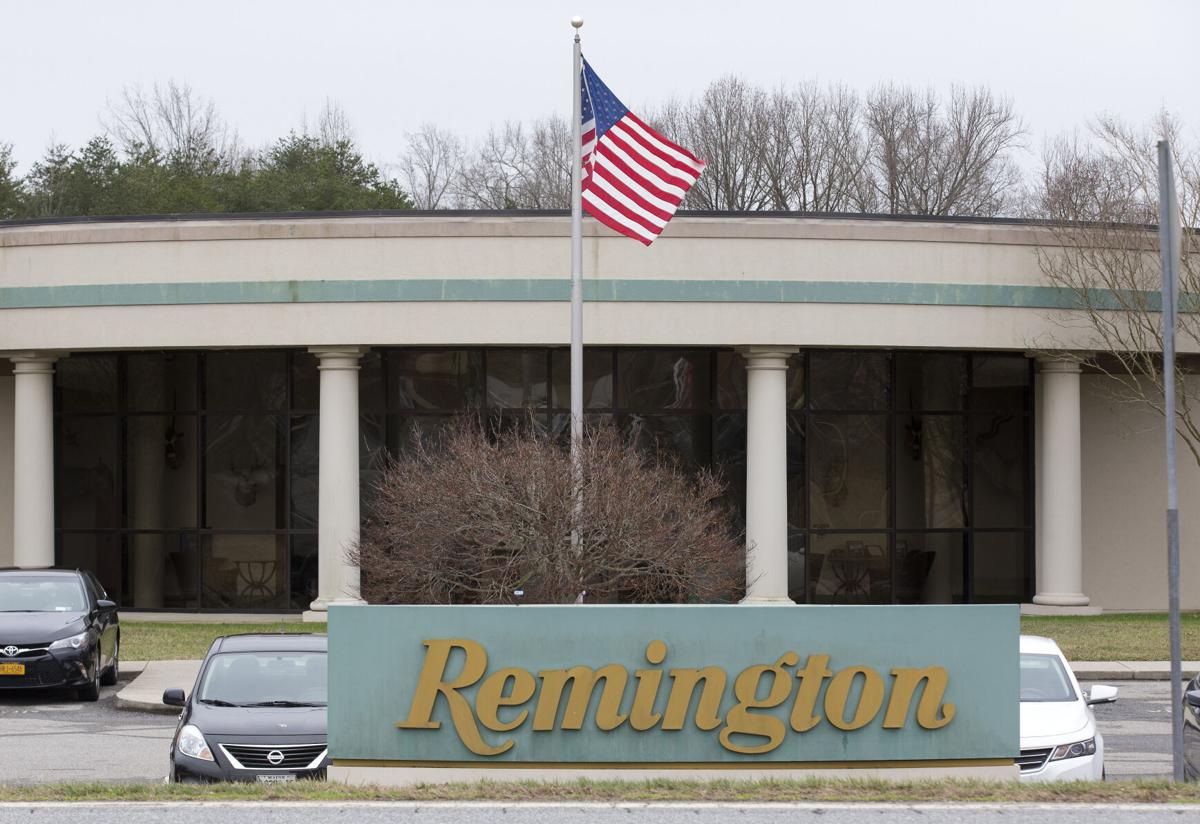 A federal bankruptcy court judge approved Tuesday Vista Outdoor Inc.'s $81.4 million offer for the largest portion of Remington Outdoor Co. Inc.'s assets.
However, the fate of Remington's operations and 103 employees in Madison remains unclear.
On July 27, Remington entered Chapter 11 bankruptcy protection for the second time in nearly 2½ years, declaring between $100 million and $500 million in both assets and liabilities.
Remington spokesman Billy Hogue told the Observer-Dispatch of Utica, N.Y., in August that "the bankruptcy impacts all of our employees at all of our sites: Ilion, Huntsville, Ala., Madison, N.C., Lonoke, Ark. — every single employee."
Vista, a firearms competitor of Remington, announced its winning offer in a statement Sunday. It won the bid for Remington's ammunition and accessories business, including its plant in Lonoke, Ark., along with the company's brand and trademarks.
Vista's statement did not specifically mention Remington's operations in Madison in western Rockingham County. Vista spokesman Fred Ferguson said Tuesday that "the corporate operations in Madison were out of scope."
Rockingham economic officials said Tuesday they did not have an update on the Madison facilities.
On Aug. 6, Remington filed WARN Act notices that collectively warned that its entire workforce, including those in Madison, could be laid off — beginning Tuesday — if it could not find a buyer. Most employees have been furloughed.
Vista projects closing its purchase early in the third quarter of Vista's fiscal 2021, which could be as soon as October.
"Remington ammunition and accessories have a storied role in America's sporting heritage, with a legacy dating back to 1816," said Chris Metz, Vista's chief executive.
"We are excited and honored to add the iconic Remington brand and green box to Vista Outdoor's portfolio of ammunition brands, and Remington accessories to our portfolio of hunting and shooting accessories.
"We look forward to restoring it to greatness by leveraging Vista Outdoor's scale, manufacturing infrastructure, distribution channels and Centers of Excellence," Metz said.
There were six other successful bidders for portions of Remington's remaining assets, including competitor Sturm, Ruger & Co. paying $30 million for the Marlin firearms business.
Ruger said in a statement Wednesday that its purchase "is exclusively for the Marlin Firearms assets. Once the purchase is completed, the company will begin the process of relocating the Marlin Firearms assets to existing Ruger manufacturing facilities" that is likely to include its plant in Mayodan, also in Rockingham.
"Remington firearms, ammunition, other Remington Outdoor brands, and all facilities and real estate are excluded from the Ruger purchase."
Chris Killoy, Ruger's president and chief executive, said in a statement that "the value of Marlin and its 150-year legacy was too great of an opportunity for us to pass up. The brand aligns perfectly with ours and the Marlin product portfolio will help us widen our already diverse product offerings."
The other asset purchases involve: Roundhill Group LLC buying the non-Marlin firearms business for $13 million; Sierra Bullets LLC paying $30.5 million for its Barnes ammunition business; JJE Capital Holdings LLC for the DPMS, H&R, Stormlake, AAC and Parker brands; Franklin Armory Holdings LLC for the Bushmaster brand and related assets; and Sportsman's Warehouse Inc. for the Tapco brands.
Roundhill would acquire a gun factory in Ilion, N.Y., a handful barrel factory in Lenoir City, Tenn., and other assets.
According to Law360.com, the non-Vista bids were worth a combined $77.8 million.
Remington's bankruptcy filing comes as other firearms manufacturers, most notably Ruger, have experienced a surge in demand for products.
Vista said that Remington had $200 million in revenue in fiscal 2019. Vista expects the transaction to be accretive to earnings, excluding transaction and transition costs, in fiscal 2022.
Remington had been plagued by lawsuits filed after the 2012 Newtown, Conn., school shooting in which 20 first-graders and six educators were killed. The gunman used a Remington-made rifle.
Cable news channel CNBC said Remington entered bankruptcy after failing to reach an agreement with the Navajo Nation. The group was reported to be considering purchasing Remington's assets.
The WARN notice cited Remington's bid "to pursue a transaction which would provide funding and capital that would avoid a reduction of the workforce."
"Unfortunately, we were recently notified that the transaction is not likely to go forward as originally anticipated," the notice said.
Separate notices were filed for facilities in Alabama, Arkansas and New York.
About 717 jobs at its plant in Ilion, N.Y., are affected by a potential plant shutdown, according to Utica newspaper.
Remington needed less than seven weeks to exit bankruptcy protection in May 2018. It emerged with more than $775 million in debt canceled while honoring "all trade and business claims."
It gained a $100 million term loan from creditors, identified as term loan lenders, who would own 82.5% of the equity in a reorganized Remington. Another group of creditors would hold the remaining 17.5% through providing a $45 million bridge loan.
Three prominent North Carolina banks agreed in May 2018 to provide 54% of the debtor-in-possession financing. Bank of America Corp. and Wells Fargo & Co. provided $43.23 million, while BB&T Corp. provided $18.62 million.
Altogether, seven financial institutions supplied $193 million.
The business news you need
With a weekly newsletter looking back at local history.