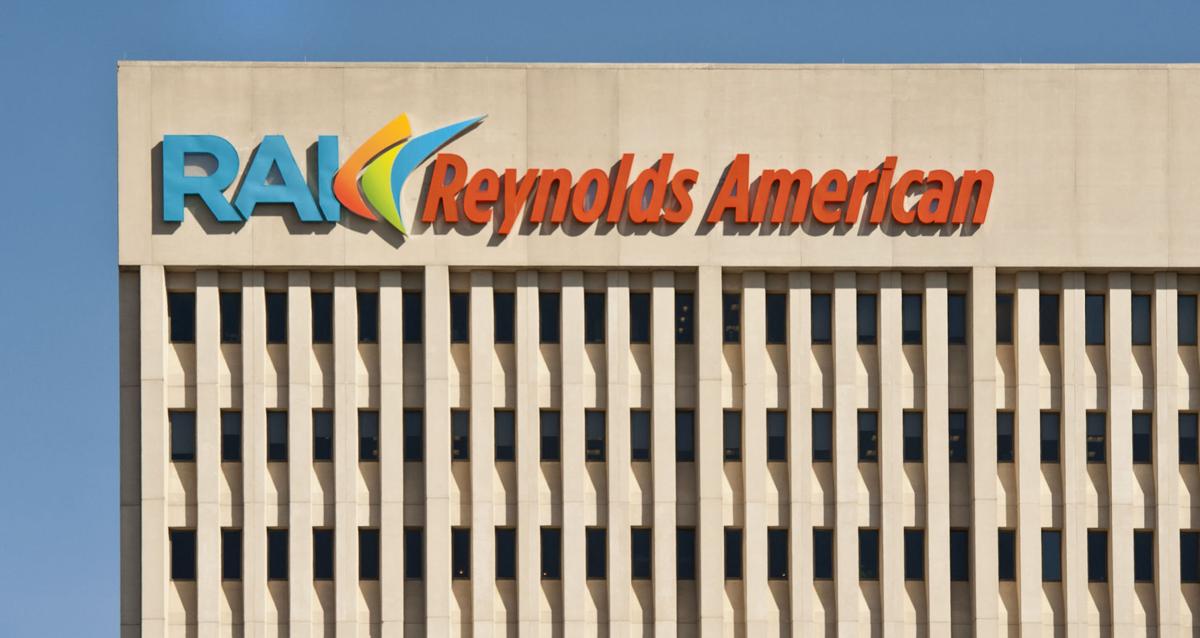 British American Tobacco Plc is labeling as "mischaracterization" allegations that the company was connected to bribery and other misconduct in Africa.
BAT is the parent company of Reynolds American Inc., which has between 2,500 and 3,000 employees in Forsyth County.
A BBC Panorama investigation report was released over the weekend, a collaborative effort of the network and the Bureau of Investigative Journalism.
Among the claims: groups representing BAT paid a bribe to former Zimbabwean leader Robert Mugabe.
The groups said "documents show British American Tobacco was involved in negotiations to pay between $300,000 and $500,000 to Mugabe's Zanu-PF party in 2013." Mugabe was forced from office in 2017 and died in 2019.
The media outlets reported it is against UK law for a British company to pay bribes, no matter where the payment takes place.
The documents also alleged BAT was paying bribes in South Africa and using illegal surveillance to damage rivals.
"Allegations of this nature are not new and have been covered extensively in various news media over several years," BAT said in a news release.
A 2015 BBC documentary disclosed claims of bribery committed by former BAT employees and individuals working on BAT's behalf in Kenya, South Africa and Uganda.
The bribes were alleged to have been made to politicians and policymakers to cover up environmental damage and corporate espionage linked to BAT.
BAT has denied those claims, but said in its 2015 annual report that "a number of allegations were made regarding historic misconduct in Africa."
BAT said Monday that it "fully cooperated with a UK (Serious Fraud Office) investigation."
"In January the SFO announced that, 'following extensive investigation and a comprehensive review of the available evidence,' it had closed its investigation into BAT, its subsidiaries and associated persons without charge."
In August 2017, British media outlet The Guardian released a report on alleged BAT marketing strategies based on BAT documents provided by former employee Paul Hopkins.
The newspaper said countries affected include Democratic Republic of the Congo (DRC), Somalia and South Sudan.
Among the accusations is that cartons of cigarettes were distributed to traders in Somalia after Al-Shabaab banned cigarette sales and threatened punishments under Sharia law between late 2008 and early 2009.
The documents also show BAT made plans to launch sales in South Sudan just two days before the country gained independence from the north after years of civil war left 4 million people displaced.
"The criminal illicit cigarette trade has a significant detrimental effect on society and should be the focus of collective effort and attention by all stakeholders," BAT said Monday.
BAT says it is committed to the highest standards of corporate conduct.
BBC details
In a joint investigation with the Bureau of Investigative Journalism and the University of Bath, Panorama said it obtained thousands of leaked documents.
The documents allegedly "show how BAT funded a network of almost 200 secret informants in southern Africa. Most of this work was outsourced to a South African private security company called Forensic Security Services."
The groups reported that FSS was tasked with fighting the black-market cigarette trade.
"However, former employees have told the BBC that they broke the law to sabotage BAT's rivals," according to the report.
"Internal documents show in one operation, FSS staff was instructed to close down three cigarette factories run by BAT's competitors in Zimbabwe.
"FSS paid a local firm to conduct surveillance on a Savanna Tobacco factory in 2012, but the company got caught."
The groups said the Zimbabwean official "said that with the upcoming presidential elections, a donation to Mugabe's party— Zanu PF — would help.
The memo said: "With this donation, they could then go back to the President" to try to get the problem sorted out."
BAT declined to answer Panorama's questions about the Zimbabwe payments, but it did not deny paying a bribe to Mugabe, according to the media groups.
BAT said in Monday's response that it "has long been committed to fighting the global criminal trade in illicit tobacco."
"As part of those efforts, BAT has sought to assist national law enforcement agencies in providing support and, in the past, intelligence on suspected illicit operators.
"These efforts in combating illicit trade have been aimed at helping law enforcement agencies in the fight against the criminal trade in tobacco products with the aim of countering the seriously detrimental effects that illicit trade has on society."
Anti-tobacco U.S. advocacy group the Campaign for Tobacco-Free Kids have cited the Guardian report in again urging U.S. Justice and Securities and Exchange Commission regulators and Congress to conduct their own probes of BAT as it relates to the Foreign Corrupt Practices Act.