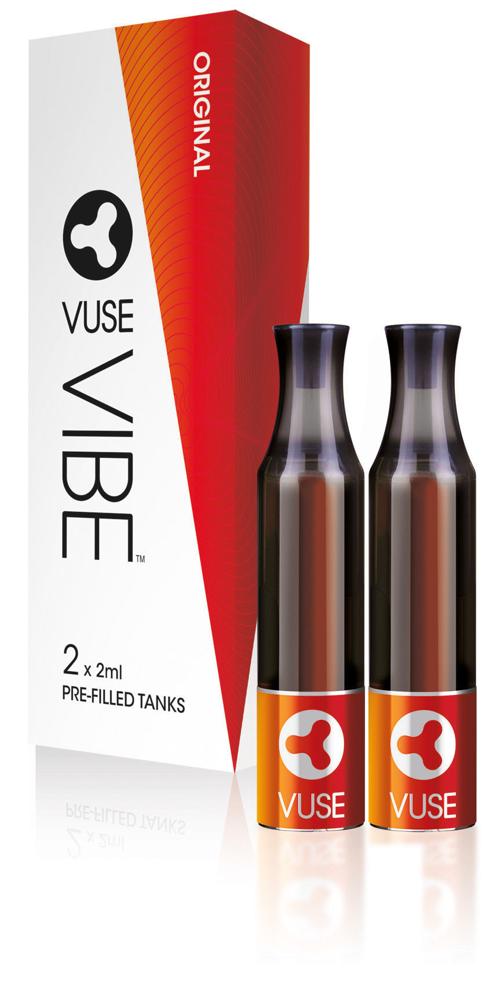 The access to British American Tobacco Plc's global supply chain has lifted the Vuse electronic cigarette to the top of a worldwide branding category.
BAT said Wednesday that Vuse, made by R.J. Reynolds Vapor Co., is the top global vaping brand by value share for the months of June and July.
That is defined as the total vapor category value in retail sales from five countries — United States, Canada, France, Germany and United Kingdom.
Those five markets cover an estimated 77% of global vapor closed system market.
Vuse has the top share in all but the U.S., and has risen to the top value share in 22 states.
"Achieving global leadership in vaping marks an important milestone in the transformation of BAT and demonstrates continued strong momentum across its global New Category business," the company said in a news release.
The London-based cigarette and tobacco manufacturer paid $54.5 billion in July 2017 to acquire the 57.8% stake in Reynolds that it did not already own.
Jack Bowles, BAT's chief executive, said Vuse is playing the lead role in the manufacturer's 50.4% revenue growth in non-combustible products comparing the first halves of fiscal 2020 and 2021. That includes a 59% jump in vapor revenue.
According to the latest Nielsen analysis of convenience store data, released Tuesday, Vuse continued to chip away at the market share of top-selling Juul. The report covers the four-week period ending Aug. 28.
Nielsen determined Vuse had a 31.7% market share, up from 31.2% in the previous report.
Meanwhile, Juul was at 41.1%, unchanged from the previous report.
Overall e-cigarette sales-volume growth have been on the decline since Nielsen's Aug. 10, 2019, report, when it was up 60.2% year over year.
FDA report
What happens to the rate of substitution between traditional cigarettes and vaping will soon be shaped by Food and Drug Administration decisions on vaping products, potentially as early as Thursday.
Electronic-cigarette manufacturers had to submit by Sept. 9, 2020, their premarket tobacco market applications in order to stay in the marketplace for at least another 12 months.
The FDA faces a federal court-ordered deadline of Sept. 9, 2021, to decide whether to grant those applications for e-cigarettes.
Anti-tobacco and public-health advocacy groups are strongly urging the FDA to ban all non-tobacco e-cigarette flavors.
The agency already has announced rejecting tens of thousands of applications from small e-cigarette producers, but not for the top manufacturers.
Electronic-cigarette sales overall have slumped since February 2020, when the FDA implemented its latest round of heightened regulations on the products.
Those restrictions foremost required manufacturers of cartridge-based e-cigarettes, such as Juul Labs Inc., Reynolds Vapor, NJoy and Fontem, to stop making, distributing and selling "unauthorized flavorings" in February 2021, or risk enforcement actions.