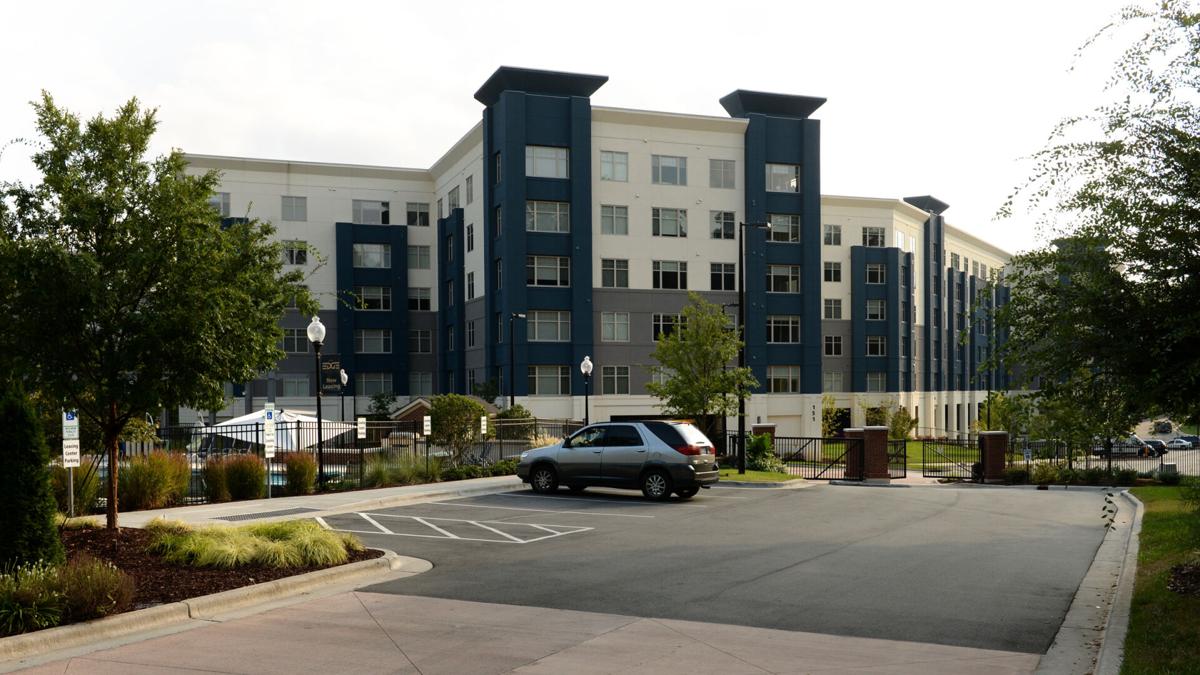 The Edge Flats apartment complex near downtown Winston-Salem has been sold for the second time in 5½ years, this time to a national real-estate group based in Charlotte.
The gated community at 1600 W. First St. was sold for $37.5 million to Edge Flats Holdings LLC, an affiliate of Silvercap Partners, according to a Forsyth County Register of Deeds filing. The deal closed Thursday.
The Edge Flats features 170 fully furnished luxury one- and two-bedroom apartments in two buildings on 6.34 acres. The total square footage is 338,216 square feet.
According to Apartments.com, the one-bedroom apartments range from $1,425 to $1,475 a month, while the two-bedroom apartments range from $1,700 to $1,850.
The apartments have been marketed primarily to employees at nearby Wake Forest Baptist Medical Center.
Silvercap officials could not be reached for comment about the purchase. It appears to be Silvercap's first multifamily property in the Winston-Salem market.
The sellers were S2S Arbors Edge LLC, S2S The Edge Associates LLC and S2S Meadow Edge LLC, all from Sausalito, Calif.
The companies made a $2.1 million profit after buying the complex from its developers in September 2015 for $35.4 million. The complex opened in 2015.
At least 53 existing apartment complexes have sold in Forsyth since 2018 for a combined $552.05 million, mostly to out-of-state buyers.
The Edge Flats deal was the third largest in the Forsyth County apartment sector during that time frame.
The most expensive came in December 2019 when the luxury 229-unit West End Station apartment complex near downtown Winston-Salem was sold for $52.5 million to an affiliate of EBSCO Income Properties LLC of Alabama.
Also in December 2019, the Arch Cos. affiliates spent a combined $44.06 million on three Winston-Salem apartment complexes it views as viable fixer-uppers, including $15.45 million for the 312-unit Twin City Apartments and $12.67 million for the 228-unit Silas Creek Apartments.
On October, Morgan Properties, based in King of Prussia, Pa., spent $27.13 million to buy The Enclave at North Point property at 4260 Brownsboro Road in Winston-Salem. The Enclave is a 370-unit complex located on 28.15 acres.
Morgan also paid $20.65 million to buy Clemmons Station property at 3405 Cook Place Drive. The complex contains 192 units on 20.54 acres.
Driving the Triad apartment selling and building trends, according to economists, are millennials — those born between 1981 and 1996.
Mark Vitner, a senior economist for Wells Fargo Securities, said investors "are trying to find what few pockets of value there are left in the apartment market."
"Prices have been bid up so much in larger markets, such as Charlotte, Raleigh and Nashville, that investors are increasingly looking to markets that have been overlooked and show great potential for growth.
"Winston-Salem and Greensboro are at the top of the list of overlooked markets."