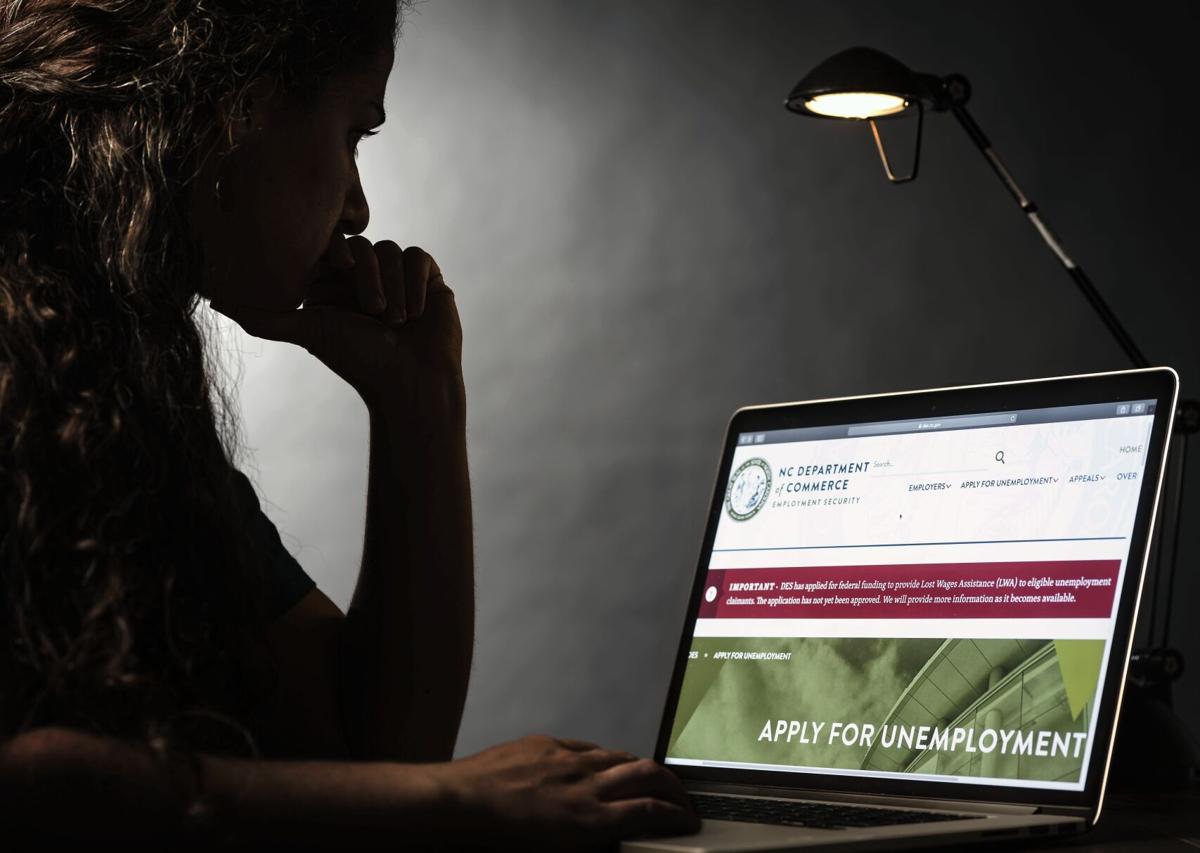 The current COVID-19 relief bill before Congress would extend at least two federal unemployment benefit programs to at least September, according to the White House.
The U.S. Senate voted 51-50 early Friday to approve a federal budget plan sought by the Biden administration, with Vice President Kamala Harris casting the tie-breaking vote.
Later Friday, the U.S. House approved 219-209 several Senate changes to the legislation.
The Washington Post reported that the budget plan will allow for House committees to begin working on the Biden administration's $1.9 trillion COVID-19 stimulus package.
House speaker Nancy Pelosi, D-Calif., said she aims to pass the Biden administration's $1.9 trillion COVID-19 relief package within two weeks — before the expirations of the two programs.
The bill addresses the federal Pandemic Unemployment Assistance and Pandemic Emergency Unemployment Compensation programs.
The $908 billion federal stimulus package signed into law by President Donald Trump on Dec. 27 restored those benefits through at least March 13 and payments through April 5.
Payments from the programs resumed Jan. 6 for at least 11 weeks for North Carolinians with eligibility remaining.
As of 10:30 a.m. Friday, the PUA and PEUC programs had paid a combined $1.74 billion in benefits to North Carolinians.
The Federal Pandemic Unemployment Compensation program was restarted retroactive to Dec. 27. It also is set to expire on March 13.
When that weekly benefit was worth up to $600, unemployed and furloughed North Carolinians received just under $4.88 billion from late March through July 26.
Since the resumption, with the benefit currently worth up to $300 a week, it has paid about $360 million in benefits to North Carolinians. The COVID-19 relief package would increase that amount to up to $400 a week.
Overall, North Carolina is at $9.77 billion for state and federal payments to unemployed and furloughed individuals.
The N.C. Division of Employment Security said Friday that the federal extended benefits program will expire in the state on Feb. 20 because the state no longer meets federal requirements.
DES said it has issued IRS Form 1099-Gs to people who received unemployment benefits in 2020. The form shows the total amount of benefits paid to the claimant during the previous calendar year.
Unemployment benefits are subject to state and federal income tax and should be reported on claimants' tax returns. 1099-G forms were delivered by email or mail and are also available through a claimant's DES online account.
State UI approach
On Thursday, Gov. Roy Cooper said he supports returning North Carolina back to 26 weeks of state unemployment benefits and raising the weekly maximum benefit from $350 to $500.
"Even before the pandemic, North Carolina had some of the shortest and stingiest unemployment benefits in the country," Cooper said.
Since July 2013, unemployed North Carolinians have been eligible for a minimum of 12 weeks and maximum of 20 weeks of regular state UI benefits, down from 26 weeks. The weekly maximum was reduced from $535 to $350.
The lower UI benefits were put into place by the Republican super-majority in the legislature and signed into law by then-Republican Gov. Pat McCrory.
The benefits were cut as part of its strategy for paying off a $2.8 billion debt to the U.S. Labor and Treasury departments that was accomplished in May 2015.
Yet, there's been no legislative bill to advance over the past five years with the intent of raising the minimum number of weeks or maximum weekly amount.
The previous maximum of 12 weeks was tied with Florida for the lowest in the country, while 44 states provide a maximum of 26 weeks.
Sliding scale
As of Jan. 3, new unemployment benefit claims in North Carolina can draw up to 16 weeks of regular state UI benefits over a 12-month period because of the sliding scale in the 2013 law.
The sliding scale based on jobless rates is: maximum of 13 weeks at 5.6% to 6%; 14 weeks at 6.1% to 6.5%; 15 weeks at 6.6% to 7%; 16 weeks at 7.1% to 7.5%; 17 weeks at 7.6% to 8%; 18 weeks at 8.1% to 8.5%; 19 weeks at 8.6% to 9%; and 20 weeks at 9.1% and higher.
The scale is adjusted twice a year, in January and July. The number of weeks is dependent on the average unemployment rate from July through September for the January adjustment and for January through March for the July adjustment.
That means the number of weeks could fall beginning July 1 to between 12 and 15 weeks depending on the average jobless rate of January, February and March.
As of Tuesday, regular state UI payments are at $1.83 billion, with only about $120 million being paid out since Oct. 1.
Most unemployed and furloughed North Carolinians began exhausting their 12 weeks of regular state UI benefits in June and well before Oct. 1.
The state had $3.85 billion in the state UI Trust Fund in mid-March. State legislators said Sept. 2 that between $2.9 billion and $3 billion remained in the fund at that time. The third COVID-19 relief bill added $87 million.
Cooper said Thursday that the fund contains $2.59 billion, and that he supports drawing down additional monies from the fund.
UI benefits update
Initial state and federal unemployment claims in North Carolina are at 3.32 million for the COVID-19 pandemic.
The state Division of Employment Security reported Friday the seven-day range in claims is 2,382 to 6,943.
The record daily high for the pandemic stands at 43,297 claims filed on Dec. 27 when the PUA and PEUC programs expired temporarily. DES said in a Dec. 27 statement that "the increase in claims filed after Dec. 26 does not indicate ... new claimants entering the system."
Altogether, there have been 1.43 million initial claims. Some federal programs require filing additional state claims.
About 28.6% of the 5.01 million North Carolinians considered part of the state's workforce as of mid-December have filed a state or federal unemployment claim.
After $8.16 billion in state and federal UI benefits were paid from late March through Sept. 30, there had been just $1.61 billion since Oct. 1.