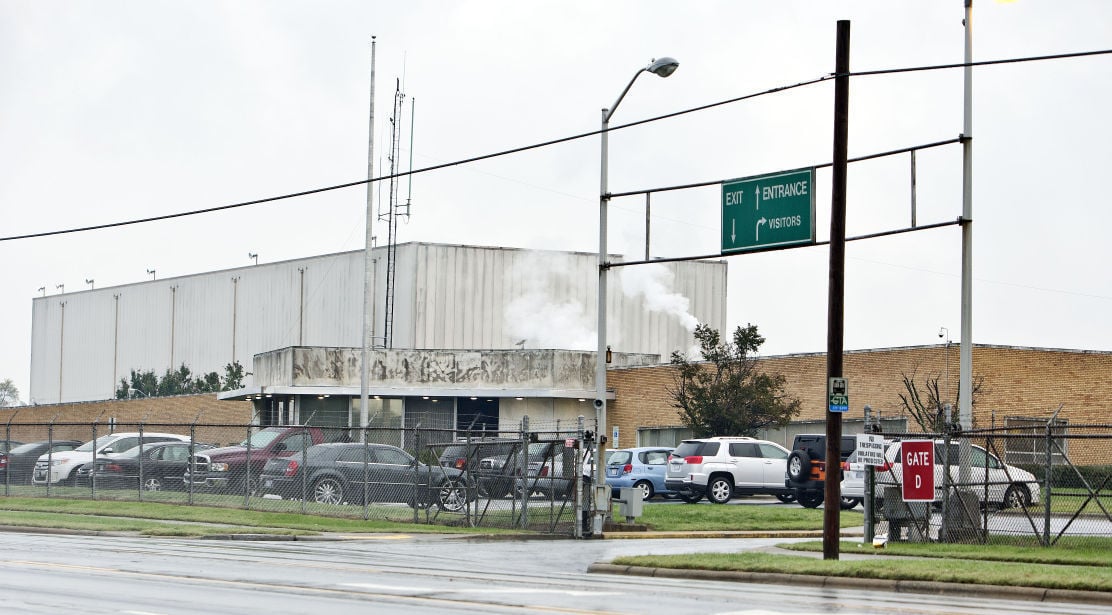 Imperial Brands PLC, parent company of ITG Brands of Greensboro, said Monday it is expanding the rollout of its heat-not-burn traditional cigarette in Europe.
The group is making its Pulze device and iD heat sticks available throughout Greece. It also is testing the products in the Czech Republic.
"Insights from Greek consumers ... will help inform the potential for further launches in a focused number of European markets," Imperial said.
Heated tobacco products account for more than 10% of the total tobacco sector in Greece.
"Heated tobacco continues to gain traction among adult smokers in Greece, and we see significant growth opportunities for our promising products in this category," said Anindya Dasgupta, Imperial's chief consumer officer.
ITG's Greensboro workforce has shrunk from 1,700 at its formation in June 2015 to 895 as of May. Those cuts mostly reflect production jobs being eliminated in 2016-17 as Newport production was shifted from ITG to R.J. Reynolds Tobacco Co.'s plant in Tobaccoville.
ITG also has 775 field sales employees nationally.
Imperial faces a daunting challenge trying to making inroads into the non-combustible tobacco and nicotine marketplaces.
They are dominated by Juul Labs Inc. and R.J. Reynolds Vapor Co. in the United States for electronic cigarettes, and by Philip Morris International's Marlboro HeatSticks in the U.S. and globally.
However, there has been quicker consumer adoption of heat-not-burn traditional cigarettes in the European marketplaces, in part because of a less-cumbersome regulatory process there.
Like BAT, Philip Morris International and Philip Morris USA, Imperial touts non-combustible tobacco and nicotine products "as a key part of Imperial's new strategy and its commitment to make a meaningful contribution to harm reduction."
Imperial said its Pulze product is differentiated in the marketplace because the device "does not require a charging case, offering up to 20 consecutive uses."
It is being made available in copper and silver colors. It is being sold in Greece in four flavors: rich bronze; balanced blue; capsule polar; and ice.
Challenges
Philip Morris USA paused in July further U.S. expansion of its heat-not-burn traditional cigarettes following an unfavorable U.S. International Trade Commission ruling.
In May, BAT received a preliminary U.S. legal victory in its patent-infringement lawsuit against rival Philip Morris International.
An administrative law judge at the commission issued an initial determination that PMI's IQOS products — marketed as Marlboro HeatSticks — infringe on patents owned by the BAT Group.
According to the PM USA report, the findings and recommendations include "a ban on the importation of the IQOS electronic device, Marlboro HeatSticks and component parts into the United States, and on the sale of any such products previously imported into the United States."
The commission's final order is subject to review by the U.S. Trade Representative and federal courts that is expected this month.
"Due to this uncertainty, PM USA has delayed further expansion of IQOS and Marlboro HeatSticks," the company said.
BAT's heat-not-burn traditional cigarette brand glo had a 38% year-over-year increase in revenue during the first half of 2021.
The IQOS products debuted in test markets in Atlanta in October 2019 and Richmond, Va., in November 2019.
During the second quarter, PM USA expanded retail distribution of Marlboro HeatSticks into the Triad and other metro areas of North Carolina, as well as northern Virginia and Georgia.
The expansion contributed to Marlboro HeatSticks' retail sales volume jumping by nearly 40%, including reaching a 0.8% market share for overall cigarettes in Atlanta, as well as 0.5% in Charlotte.
IQOS works by the smoker pushing a button to turn on the heater, and then drawing on the heated tobacco unit to inhale a nicotine-containing tobacco vapor. Once the heated tobacco unit is used up, the consumer removes it from the holder, and then it can be disposed in a waste bin.
The international version of IQOS gained Food and Drug Administration authorization for sale in April 2019 — with the caveat that it does not mean "these products are safe or FDA approved."