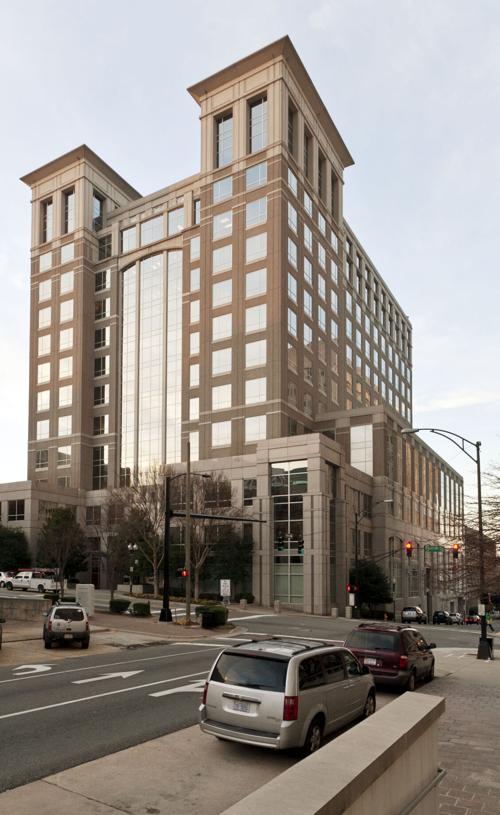 Inmar Intelligence is moving on from its anchor space in Innovation Quarter, but is not leaving downtown Winston-Salem.
Inmar said in a company blog posted Thursday that it is departing from a 242,000-square-foot headquarters building renovated from a vacant former R.J. Reynolds Tobacco Co. facility.
The company is taking about 177,000 square feet in the One West Fourth tower to the west. It is planning to complete the move by May 2022.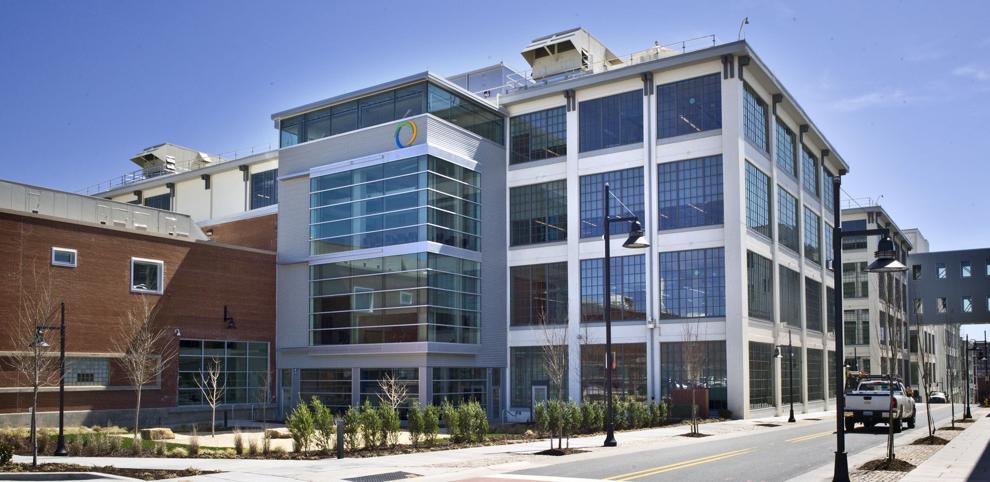 Inmar, founded in 1980, offers consulting and digital software services in the promotional, health-care and supply-chain industries. It has nearly 1,000 local employees and about 5,000 companywide.
It will occupy the second through fifth floors in the 13-floor One West Fourth building, representing 38.3% of the 461,500 square feet.
The company said the COVID-19 pandemic proved to be a motivating factor for needing less space once it became clear that the majority of employees are planning to continue to work from home post-pandemic.
"The pandemic provided an opportunity to explore a reimagined, transformed workplace that holds advantages for faster innovation, better client service and improved employee satisfaction," the company said in the blog.
"Our experience teaches us that the work from home or hybrid (of working in the office and at home) ... is the preference for the majority of our corporate teams" during the work week.
"This is a big change from the way we worked a year and a half ago, and requires some consideration for what comes next."
Inmar said it has almost 200 open positions.
"Under this new (work from home/hybrid) model, we can recruit talented individuals from anywhere in the world," it said.
Inmar also determined it "may need more meeting rooms and more flexible configurations, but less square footage and individual desk space overall."
Growth spurt
Inmar said the need for less headquarters space comes during a four-year growth spurt that has seen a triple of annual revenue.
Inmar has made at least 13 acquisitions since it was bought by private-equity group ABRY Partners of Boston in January 2014.
"Our location in the Innovation Quarter has served us so well — it was exactly what we needed for that time in our history," Inmar said in the blog.
"We played a key role in helping to launch Innovation Quarter, complementing its curiosity and ambience.
"It is critical to continue to bridge the Innovation Quarter with the rest of downtown Winston-Salem, and we will again plan to be impactful in doing so with this move."
Innovation impact
Inmar represents about 25% of the workforce in Innovation Quarter which also has Wake Forest Baptist Health and Wake Forest School of Medicine as anchors.
It is leaving a five-story space that is stunning in terms of natural lighting, creative architectural touches, LEED-certified energy savings and glass-enclosed workspaces.
Graydon Pleasants, head of development for Innovation Quarter, said he was aware of the reality of Inmar needing less space post-pandemic.
"As we all know, the COVID-19 pandemic continues to dramatically shift how companies operate and employees work, which has direct implications on their physical footprint needs," Pleasants said.
"Innovation districts are founded on the reality of constant change and the ability to evolve. We are constantly re-imagining the use of space and placemaking to maximize collaboration in a rapidly transforming digital world."
Pleasants said that by having a year to adjust to Inmar's departure, it gives Innovation Quarter officials time to recruit other companies, while also having Inmar still participating in an innovation ecosystem downtown.
One West Fourth
One West Fourth debuted in 2002 and has the third largest Class A office space downtown. It also has nearly 2,200 parking spaces.
It was bought in January 2013 for $67.2 million by affiliates of Nightingale Properties LLC of New York.
Inmar is taking the space formerly owned and then leased by Wells Fargo & Co. business groups.
Other tenants in One West Fourth are the global Womble Bond Dickinson law firm with about 56,000 square feet and Pike Electric with about 17,000 square feet.
"We're pleased to have Inmar in the building, a top-shelf corporate citizen for Winston-Salem," said Tom Parker, an official handling the property for SK Commercial Realty of Atlanta.
Pandemic pattern
Inmar is not the only major employer in Forsyth County electing to shrink its office space related to the work-from-home trend.
Truist Financial Corp. said April 15 it remains on track to reduce its non-branch office space by 4.8 million square feet, having reached 3.5 million square feet as of March 31.
A major component of the downsizing was Truist leaving the former BB&T headquarters in downtown Winston-Salem.
Truist left the 20-story building at 200 W. Second St. for smaller company-owned office spaces at 101 N. Cherry St., known as the Park Building, and to 110 and 150 S. Stratford Road in the Five Points area.
Wells Fargo & Co. said on Jan. 15 that part of a comprehensive cost-cutting initiative, it will reduce its 46 million square feet of office space by up to 20%, or by 9.2 million square feet, by the end of 2024.
Some of the reduction is related to what the bank calls underutilization because of COVID-19 work-from-home policies.