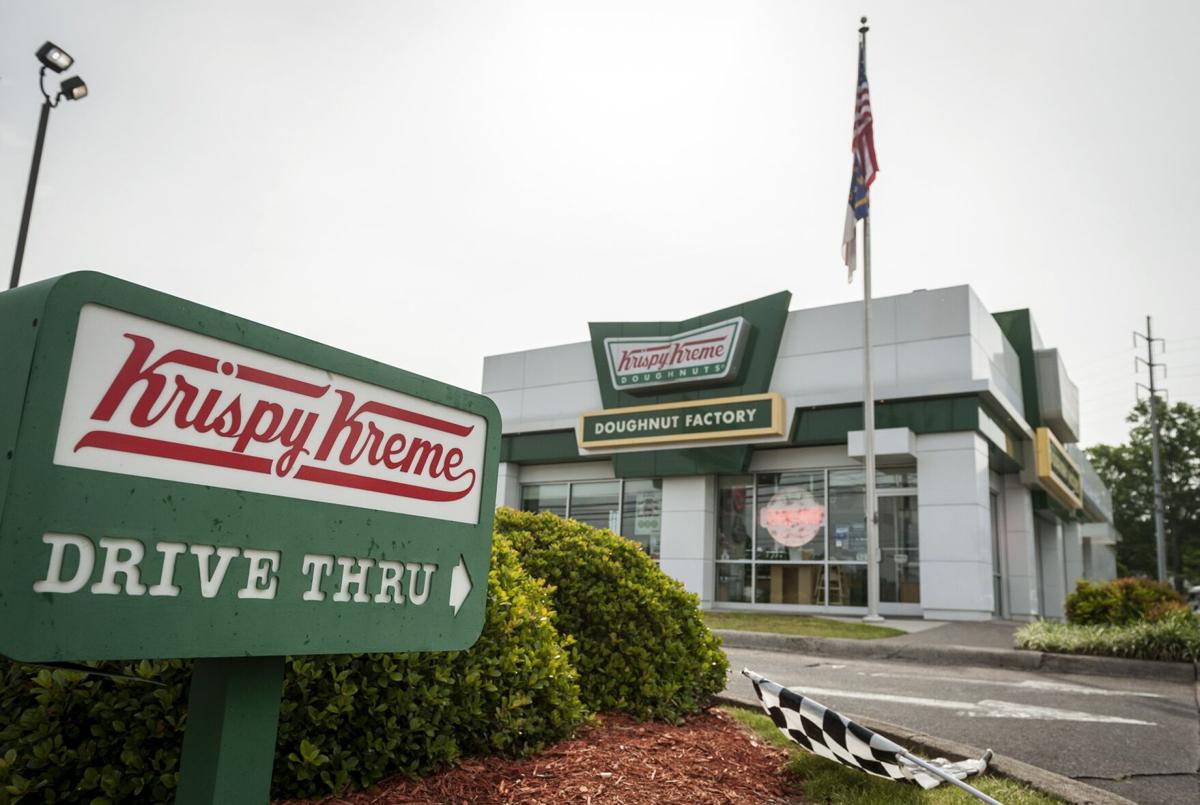 The owner of Krispy Kreme Doughnuts plans to take the company public again nearly five years after it was acquired and taken private.
The company released a brief statement Tuesday in which it said "it has confidentially submitted a draft Registration Statement … to the Securities and Exchange Commission relating to the proposed initial public offering of its common stock."
"The number of shares to be offered and the price range for the proposed offering have not yet been determined.
"The initial public offering is expected to take place after the SEC completes its review process, subject to market and other conditions," the company statement said.
Krispy Kreme still lists its global headquarters as based on Stratford Road in Winston-Salem, though its executive management team has been based in south Charlotte since late 2018.
The company's stock was last traded in July 2016, ending a rollercoaster-like 16-year run on the New York Stock Exchange.
Krispy Kreme shareholders voted to sell the company for $1.35 billion, or $21 a share, to an affiliate of JAB Holdings Inc.
The $21 share price represented a 25% premium over its share price of $16.86 when the deal was announced in May 2016.
Bowman Gray IV, a local independent stockbroker, said JAB would conduct an IPO for Krispy Kreme "only if they believed now was an opportunity to monetize their investment at a reasonable gain."
"Appetite for new issues is strong, so I suspect demand will be high.
"As for any hangover from their previous missteps, Wall Street can have a short memory if there is money to be made," Gray said.
JAB also owns or has an ownership stake in beverage, food and restaurant brands Pret A Manger, Panera Bread, Keurig, Dr Pepper, Peet's Coffee & Tea, Caribou Coffee Co., Bagel Brands and Espresso House.
The trade publication said the potential Krispy Kreme IPO "comes at a time when the public markets appear to be more friendly to restaurant companies."
Technomic reports that Krispy Kreme has more than 1,100 international shops and 365 U.S. shops, which is up from 298 in 2015.
First go-around
Krispy Kreme went public to great fanfare in April 2000.
It was a Wall Street darling for several years before legal, regulatory, financial and franchisee challenges under former chief executive Scott Livengood threatened its existence between 2004 and 2009.
Depending on when shareholders invested in the shares, the $21 share price either represented a major loss or a tremendous windfall.
Interestingly, Krispy Kreme debuted in April 2000 at $21 a share with its initial public offering.
The share price hit an all-time high of $108.50 in November 2000 before being split twice in 2001.
Those who bought stock at the all-time low of $1.12 in March 2009 reaped a tremendous investment return.
Under the leadership of Jim Morgan, who at one time ran the company as chairman, chief executive and president, Krispy Kreme made a remarkable financial turnaround that includes being profitable the past seven years and re-establishing itself as a major global competitor.
At the depth of its corporate struggles, the company was rumored as a potential target of several companies because the board, at that time, may have had to accept a low offer.
By 2013, however, analysts were speculating that Morgan and his management team had done such a good job of bringing the company back from the corporate abyss that an offer too good to turn down could be made.
Nick Setyan, an analyst with Wedbush Securities Inc., said in July 2017 that from Krispy Kreme's perspective, "it has been increasingly clear from recent (JAB Holdings) management articulations of their strategy that they are investing in a long-term transformation of the business."
"Usually, it is easier to focus on the long term as a private company."
There are two basic reasons why private shareholders take an established company public again, said Tony Plath, a retired finance professor at UNC Charlotte who followed the Krispy Kreme first go-around as a publicly traded company.
"First, because they need the money that a public offering will raise to fund corporate growth, and the magnitude of the funding that's needed to fund growth requires the sort of capital raise that only public ownership can provide.
"Second, because the private shareholders seek to increase and monetize their private investment in the company, and the only way to boost equity valuation is by boosting demand and liquidity for the firm's shares by offering them to the general public."
Plath said he expects the second motivating factor is at play with Krispy Kreme's owner.
"JAB is an investment firm, after all, not a fast-food production company, and investment companies are in the business of making money from their investments," Plath said
"The best way to accomplish this with Krispy Kreme's privately held shares is to take the company public again."
PHOTOS: Krispy Kreme through the years.
Krispy Kreme through the years
Krispy Kreme
Odell Henderson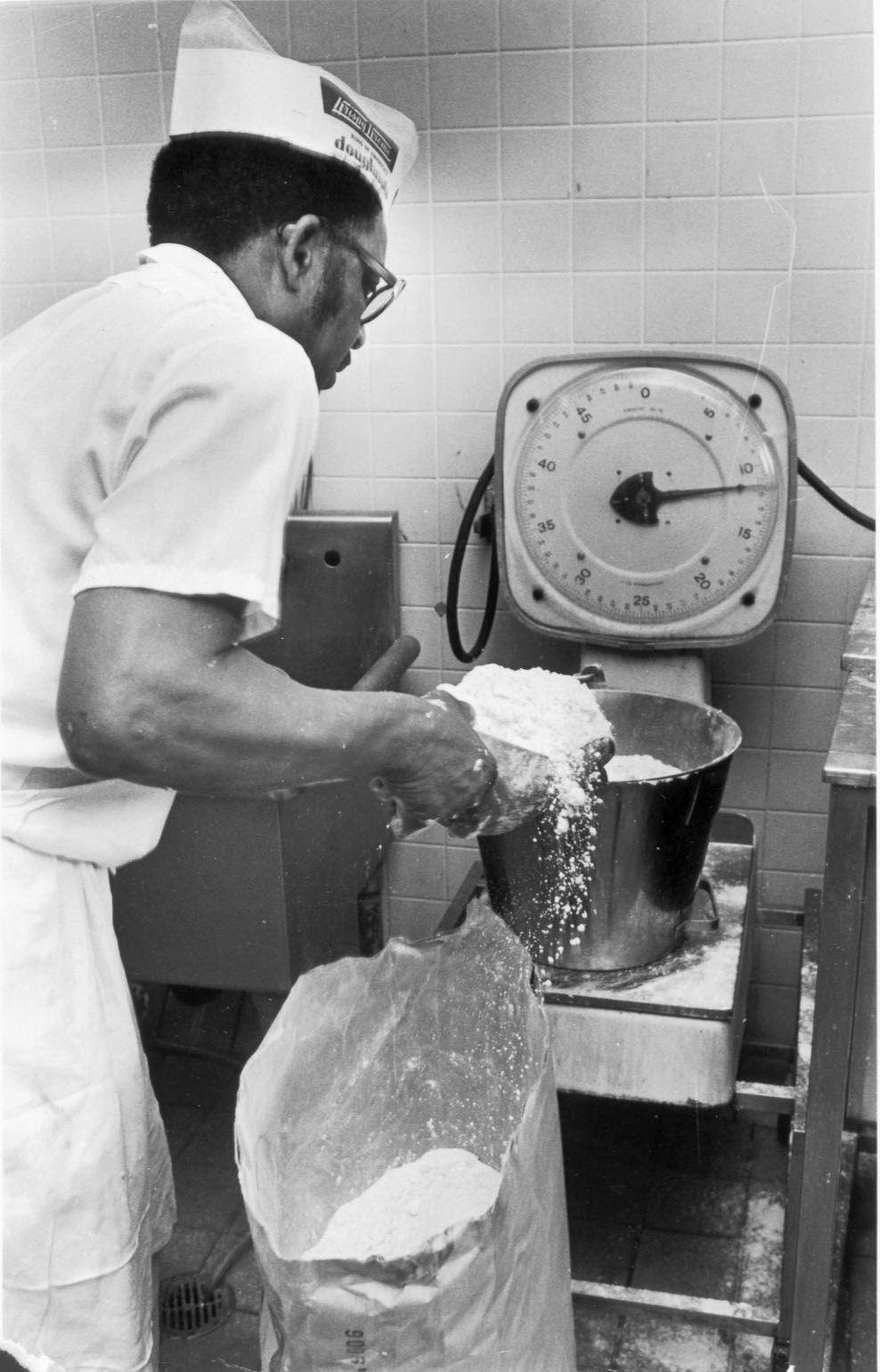 KRISPY KREME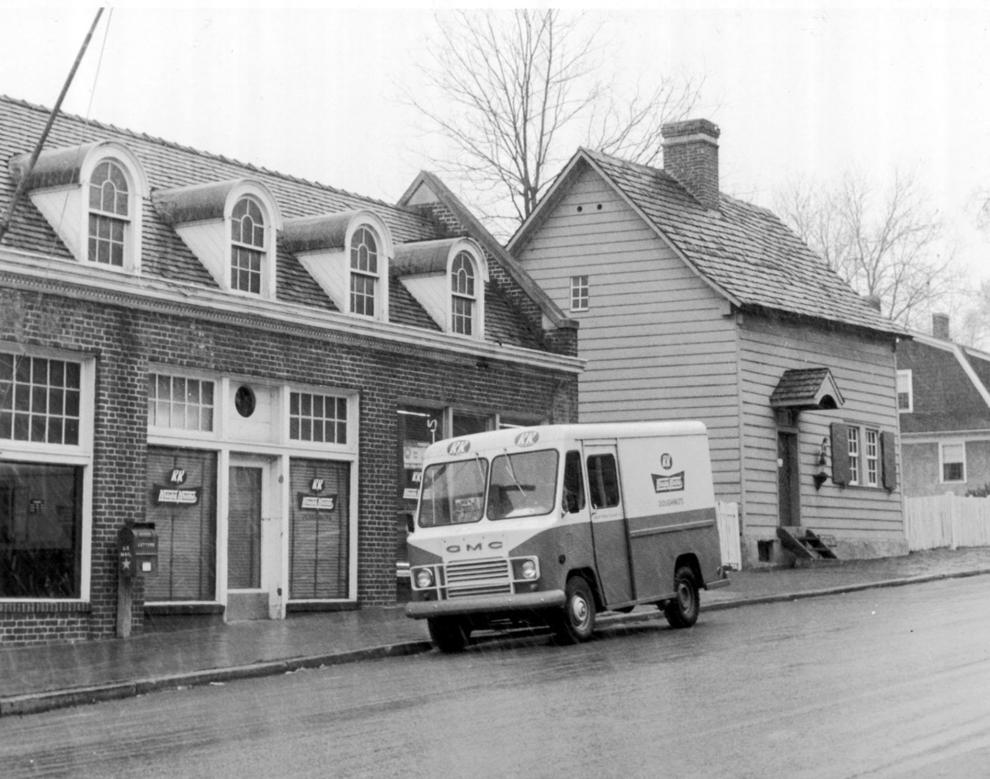 Krispy Kreme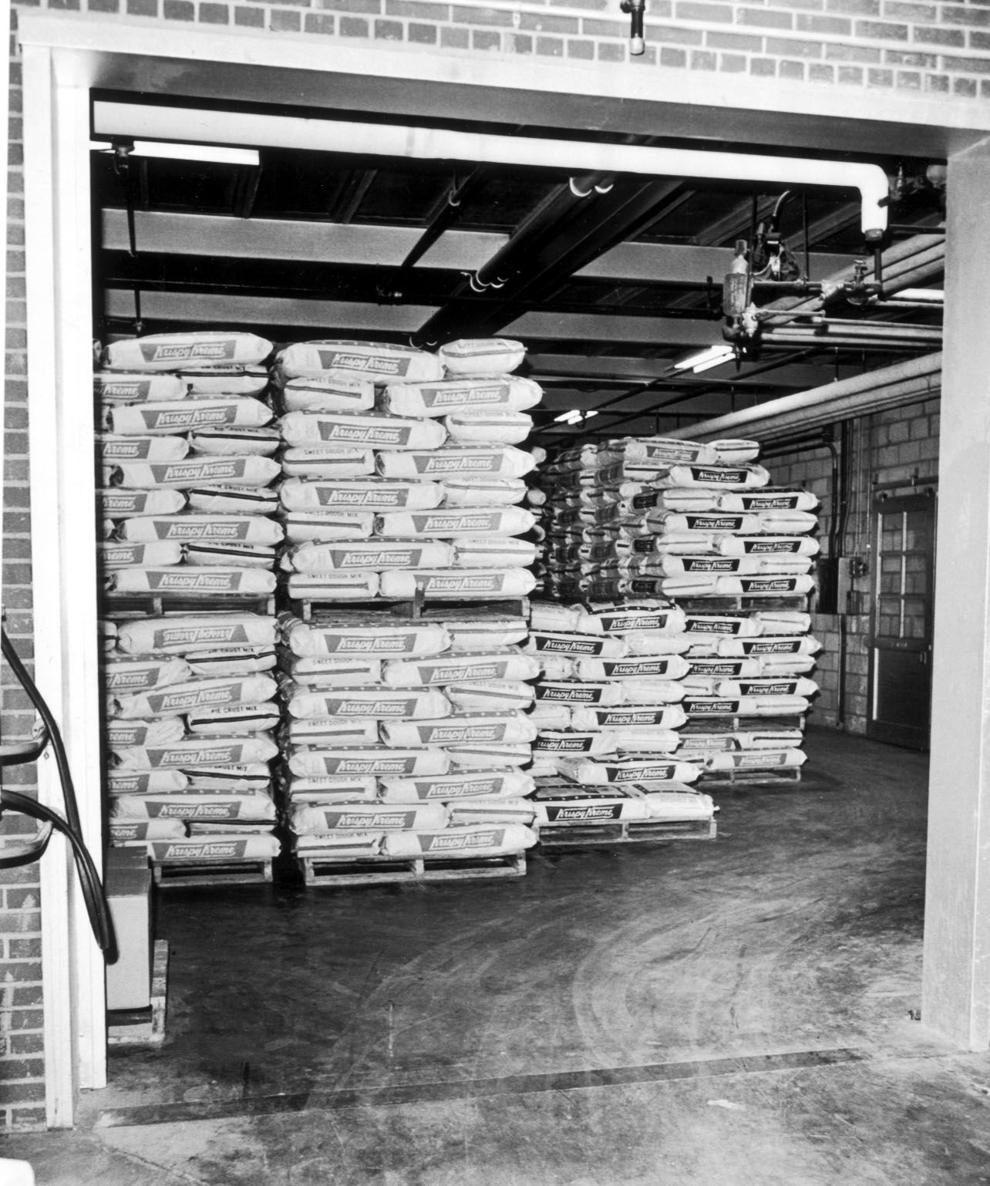 Krispy Kreme
Krispy Kreme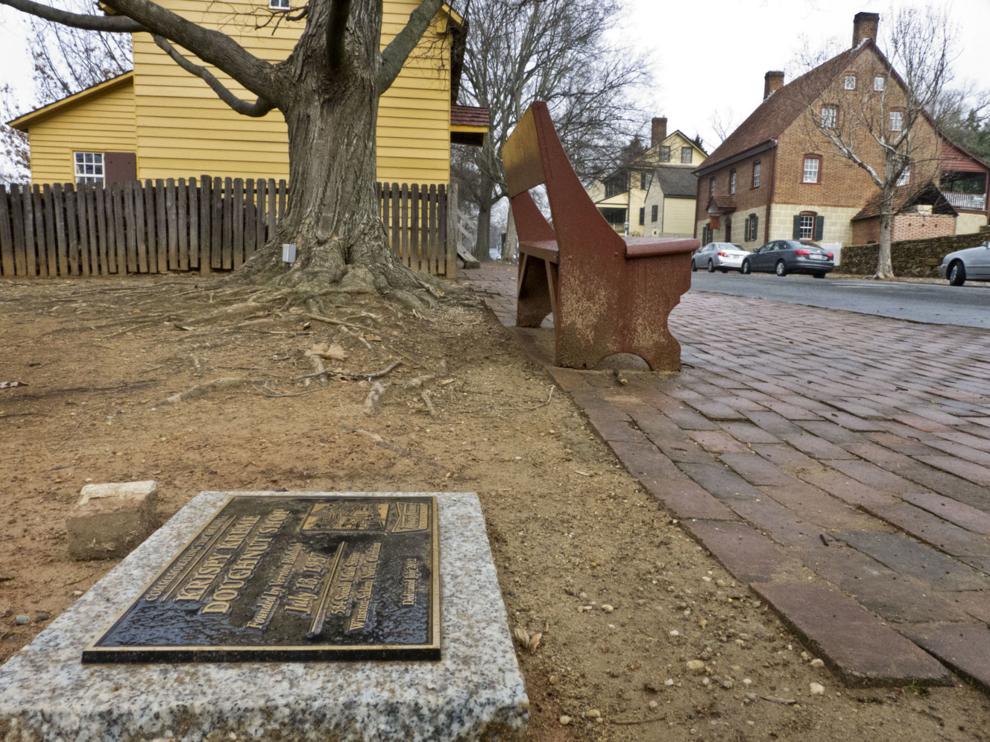 Krispy Kreme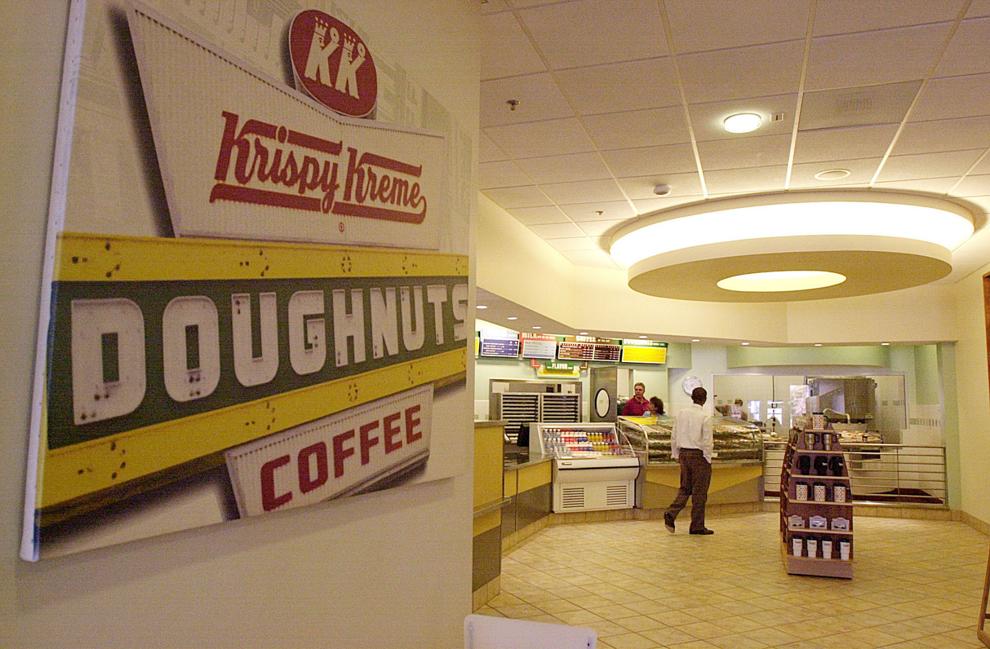 Krispy Kreme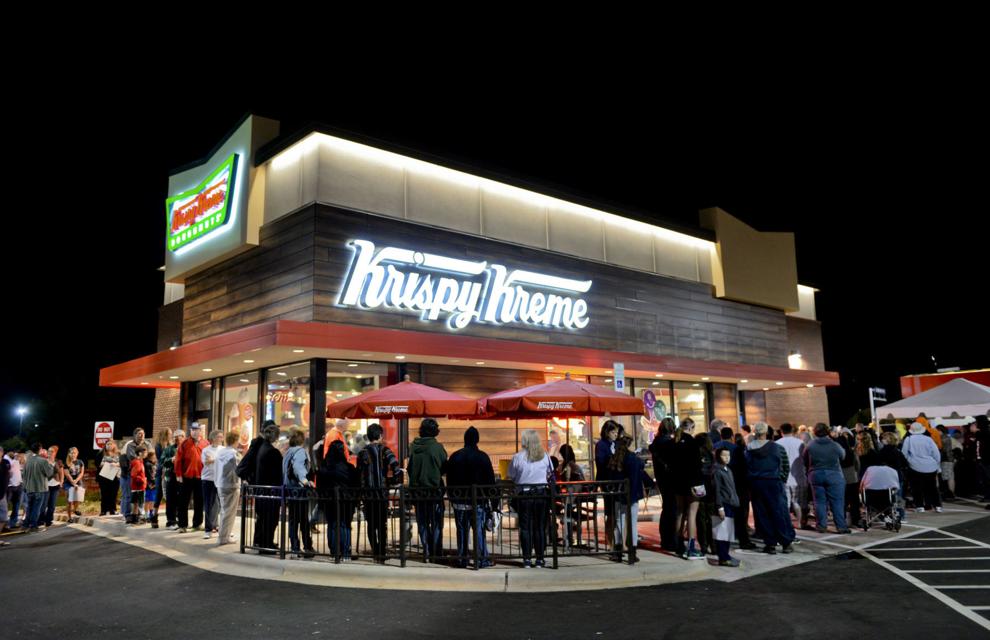 Krispy Kreme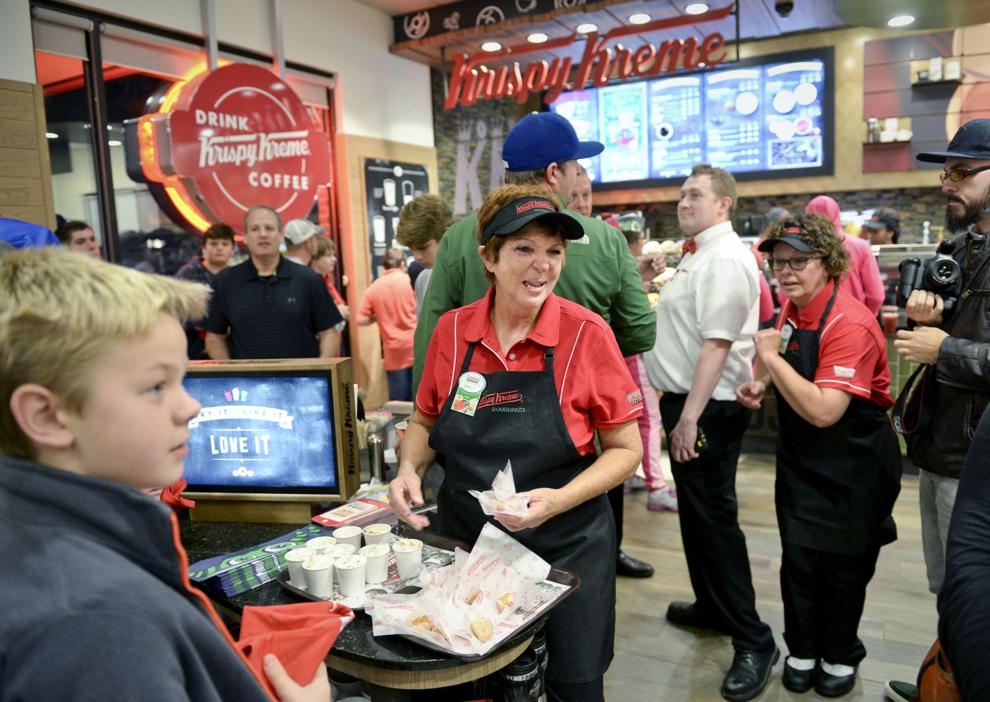 Krispy Kreme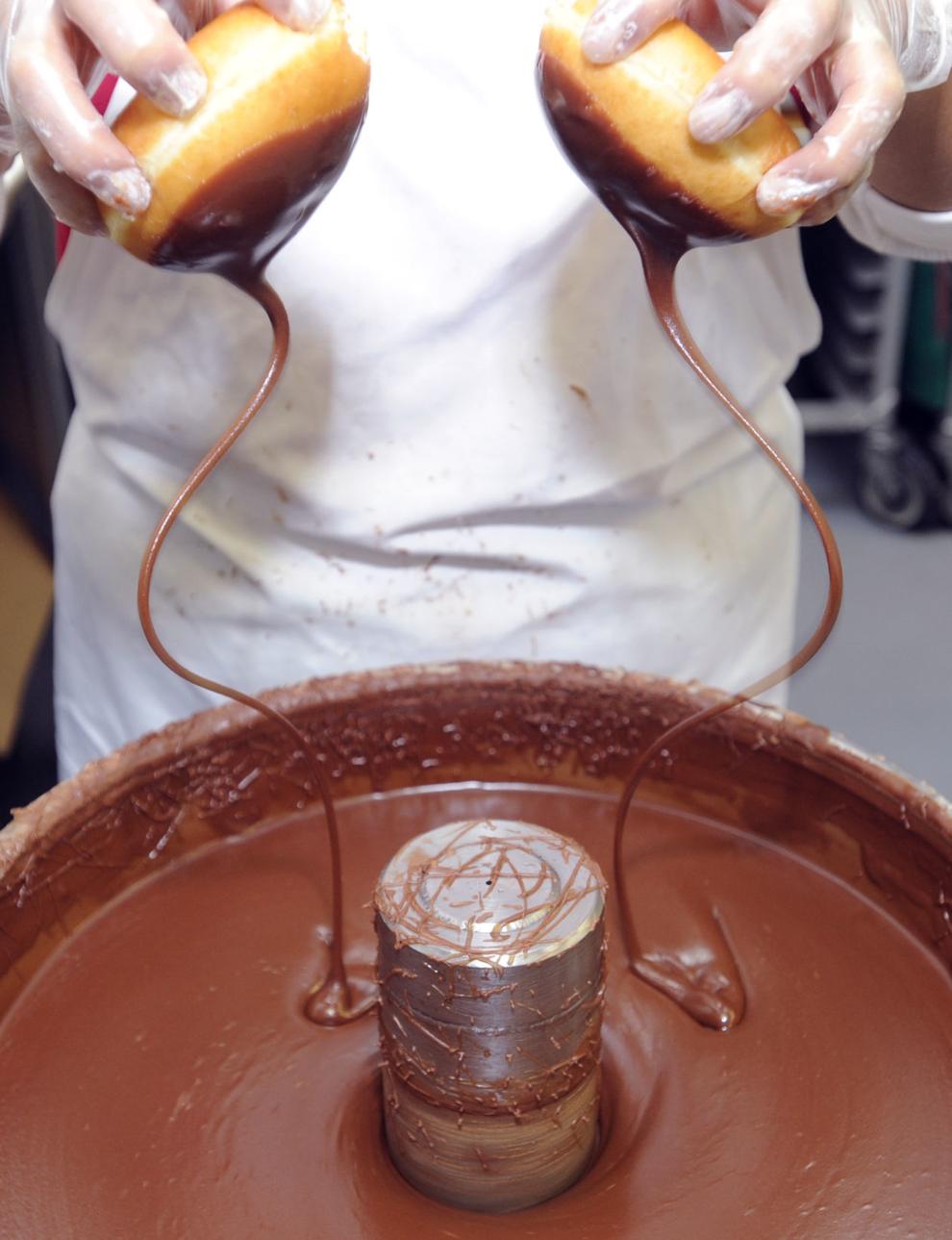 Krispy Kreme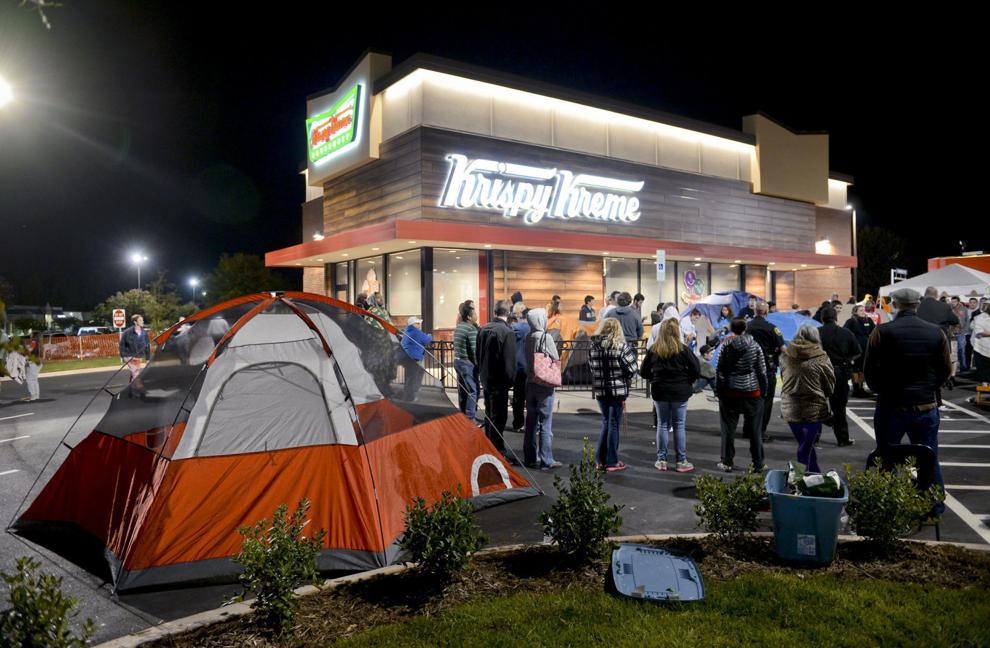 Krispy Kreme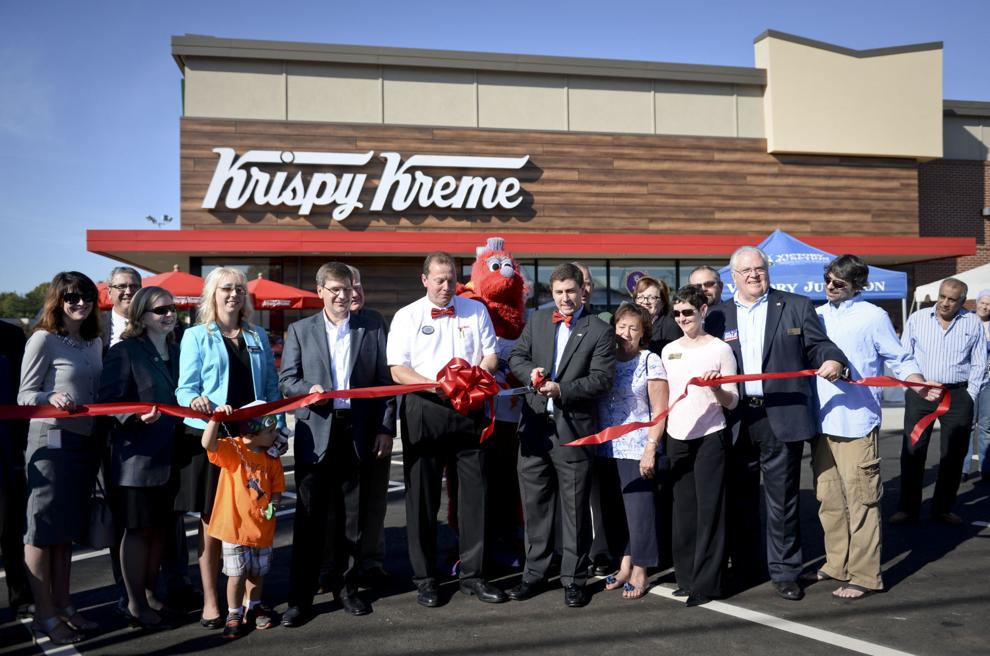 Krispy Kreme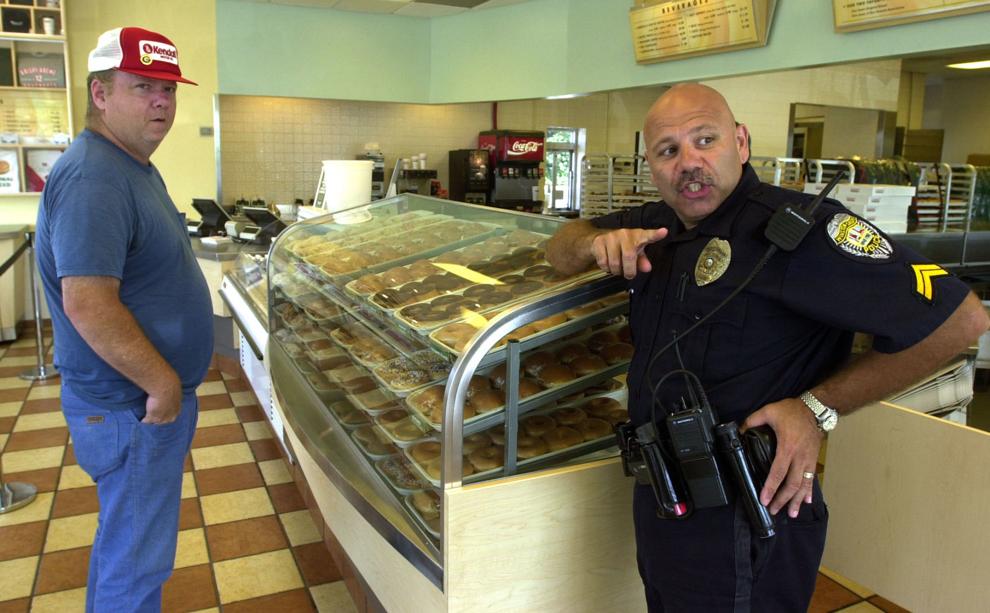 ANNIVERSARY PARTY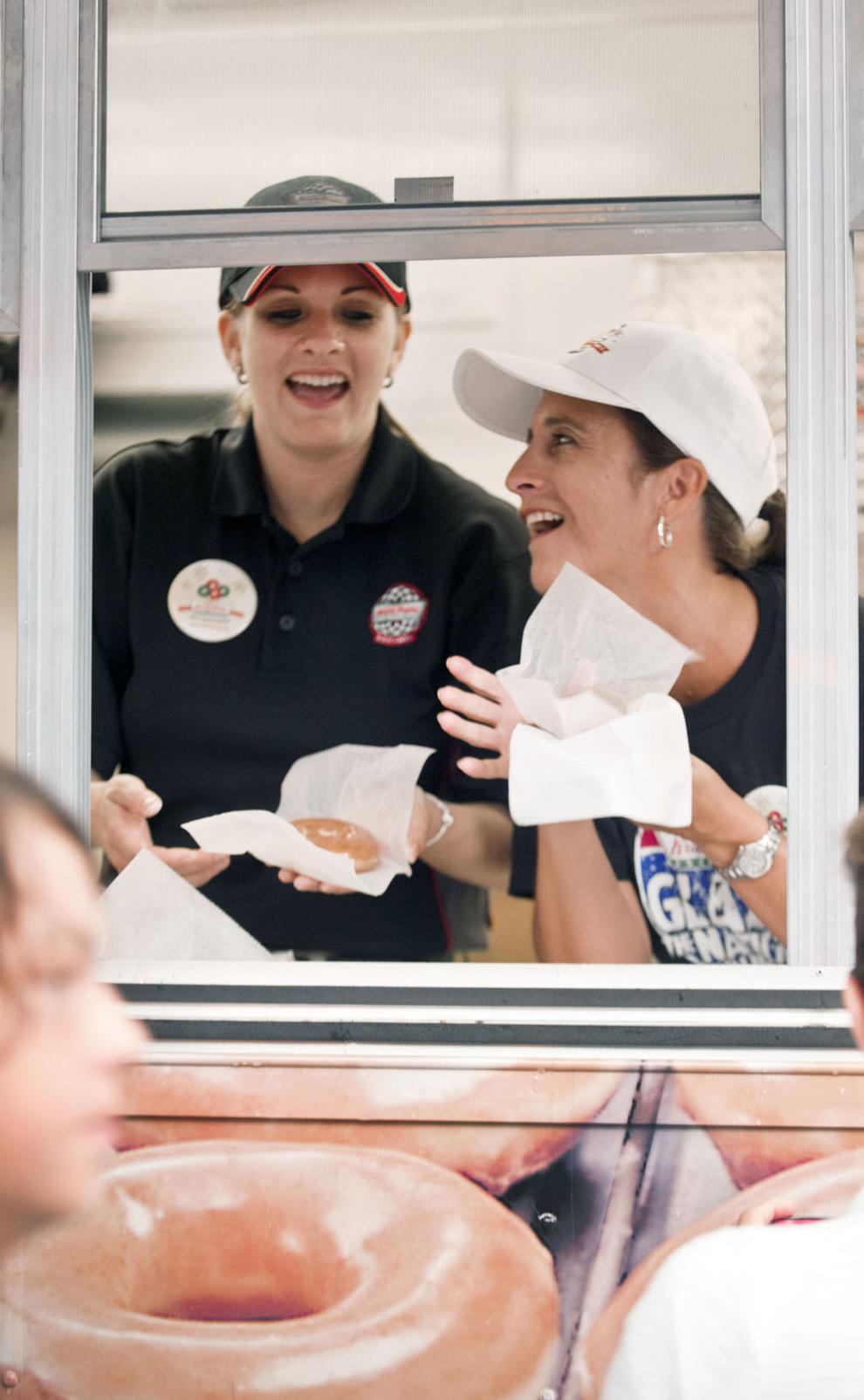 KRISPY KREME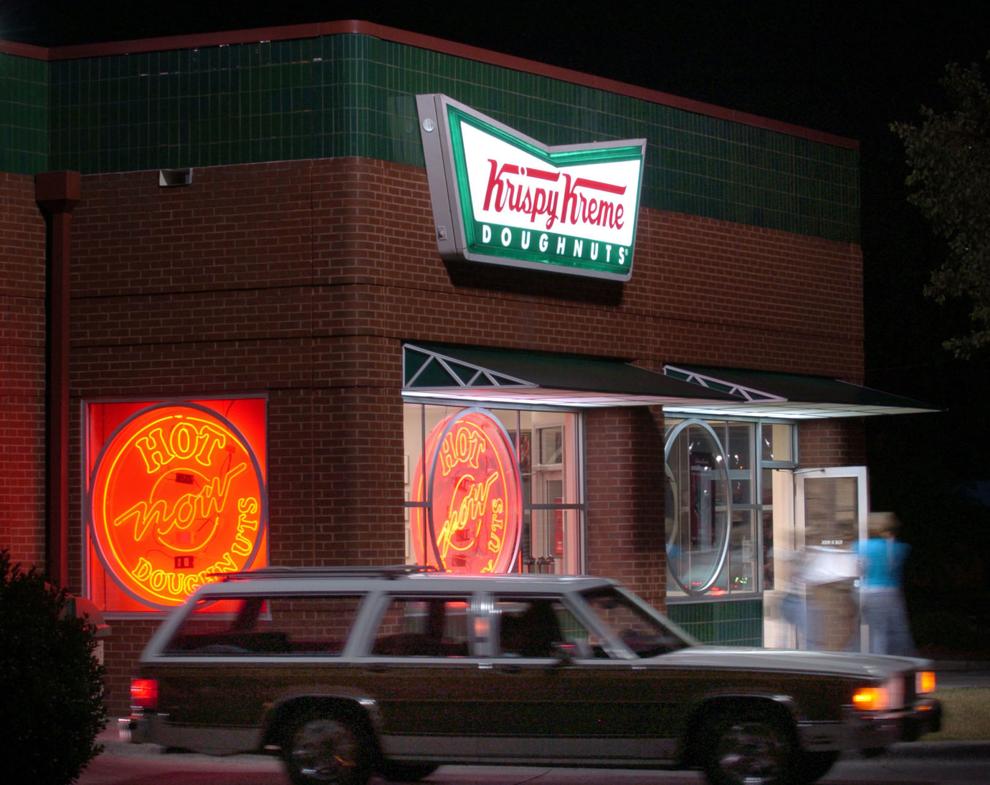 RICHARD PETTY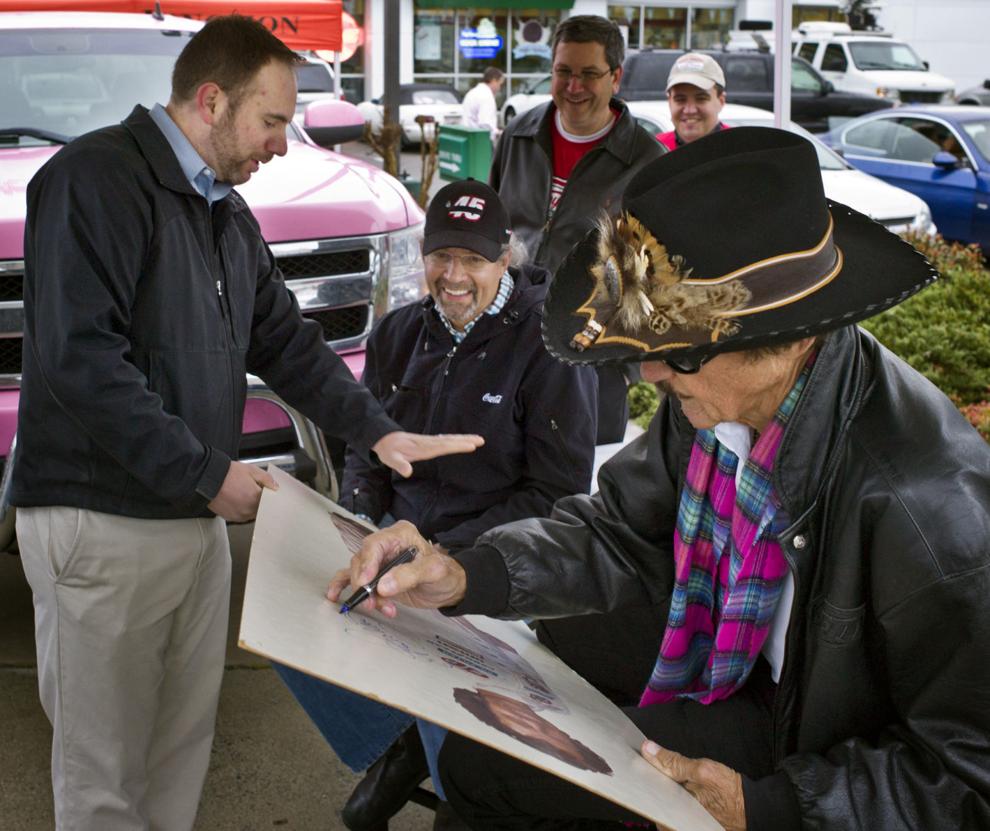 ANNIVERSARY PARTY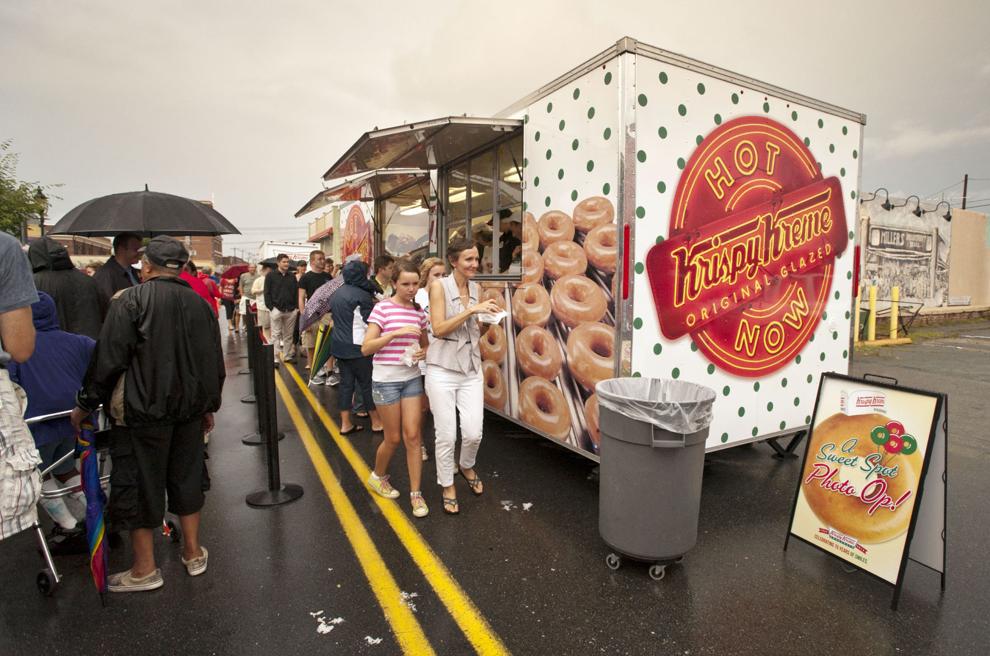 KRISPY KREME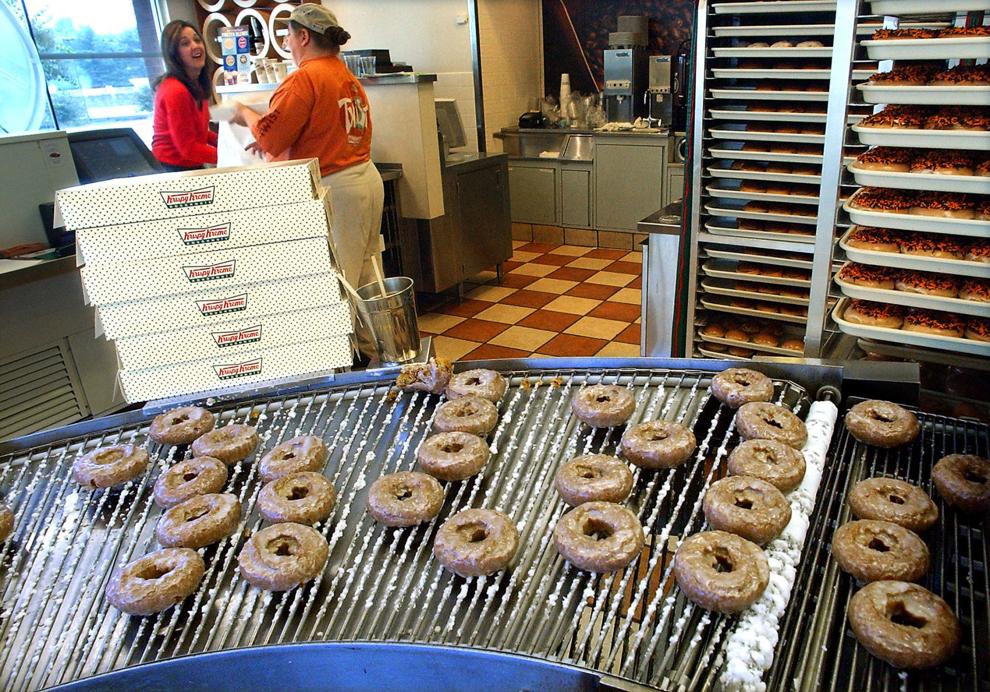 KRISPY KREME MEETING
XX HIDE VERTICAL GALLERY ASSET TITLES –