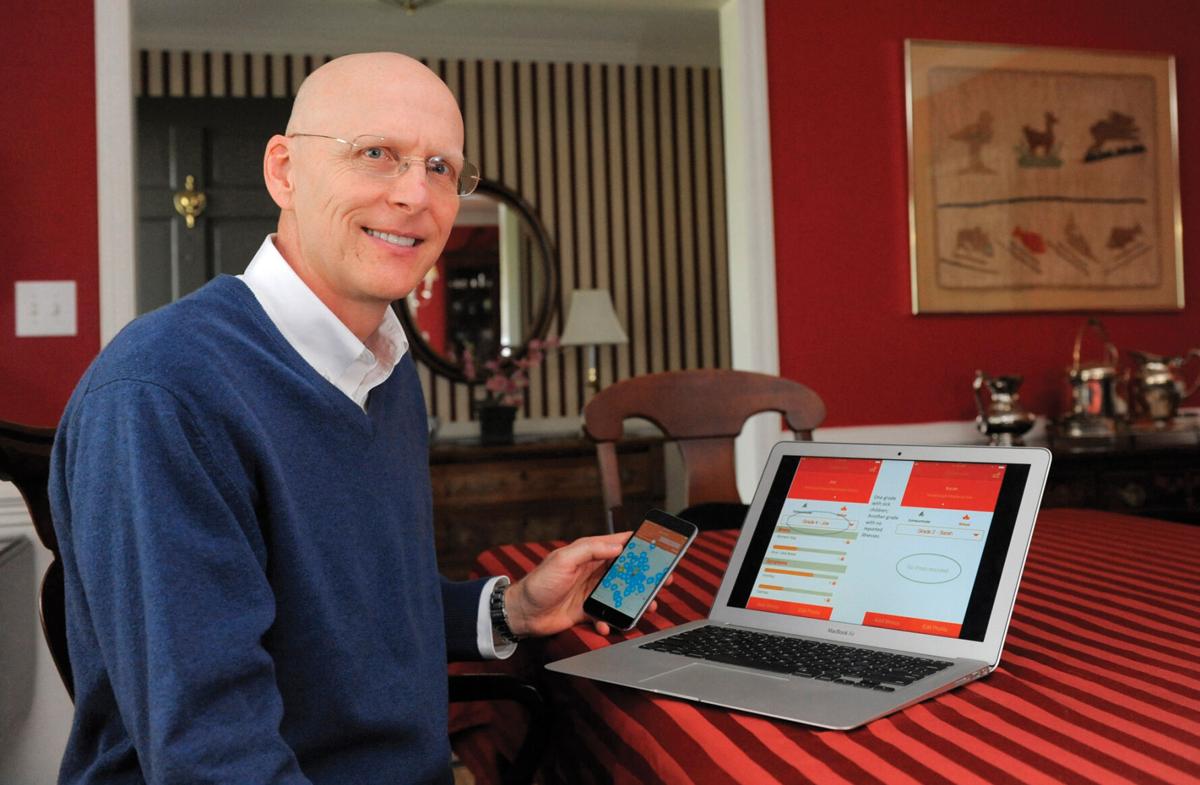 Winston-Salem health-care technology company Sneez LLC has taken its real-time tracking tools online in collaboration with Atrium Health Wake Forest Baptist.
Sneez, which debuted as an app in November 2016 and has five employees, has shifted its services to www.GetSmartNotSick.com.
The tracking maps, which cover 20 counties in the Carolinas, are based on Baptist health-care diagnosis data in the Triad and Atrium data in Charlotte.
The new website's tools include: expanded illness tracking heat maps; the option to sign-up for illness alerts; and the ability to connect with a health-care provider.
Upon entering a ZIP code, users can access a heat map that shows incidences and spikes in their area for 26 groups of common illnesses, ranging from pink eye and strep throat to influenza and COVID-19.
Users can select "connect to care" to schedule an appointment with a health-care provider in their area, or access care via telehealth options. It also tracks emergency department wait times.
"If the pandemic has taught us anything, it's the importance of having access to up-to-date health information and medical care right at our fingertips," said Dr. Bill Satterwhite, founder and chief executive of Sneez.
Satterwhite also is a pediatrician with Baptist and a former lawyer.
Satterwhite said Sneez has plans to partner with more health-care systems to expand the reach of its tracking maps.
Other products
Another Sneez product line is SneezSafe, which debuted in 2019 as a COVID-19 symptom screening tool for businesses and universities.
Among the early users of SneezSafe were Flow Automotive Cos., Reeb Manufacturing and Great Outdoor Provision Co.
"The data source for Sneez is completely separate from SneezSafe, as Sneez' data comes directly from health system diagnosis codes," the company said. "The only thing they have in common is that they are both web-based platforms.
"When we launched SneezSafe, we realized the value of a web-based platform — easy access (no download), versatility, etc."
In March, Sneez launched a web-based platform — ZwellBeing — that allows behavioral health counselors and other health providers to stay connected with their patients and monitor their wellbeing and progress.
Patients register at the request of a provider. They can receive timely, regular text or email messages that invite them to complete a simple three-to-10 question survey.
The responses are processed in real-time, resulting in one of several customizable outcomes, including an option to connect directly to the counselor, provider office or triage staff when needed.
Satterwhite and Steve Hodges, a pediatric urologist, independently came up with the idea for the Sneez app.
Satterwhite said his idea for the app was based on two thoughts he had in 2011 and 2012.
He said that most germs are transmitted person-to-person and that children typically have a lot of prolonged face-to-face contact in school settings.
"One was, 'How can I help keep children from getting sick and sharing that with other children?'" Satterwhite said.
"The second thought was, 'As a pediatrician I thought I could do a better job if I actually knew what was going around when I was treating a child in front of me.' "