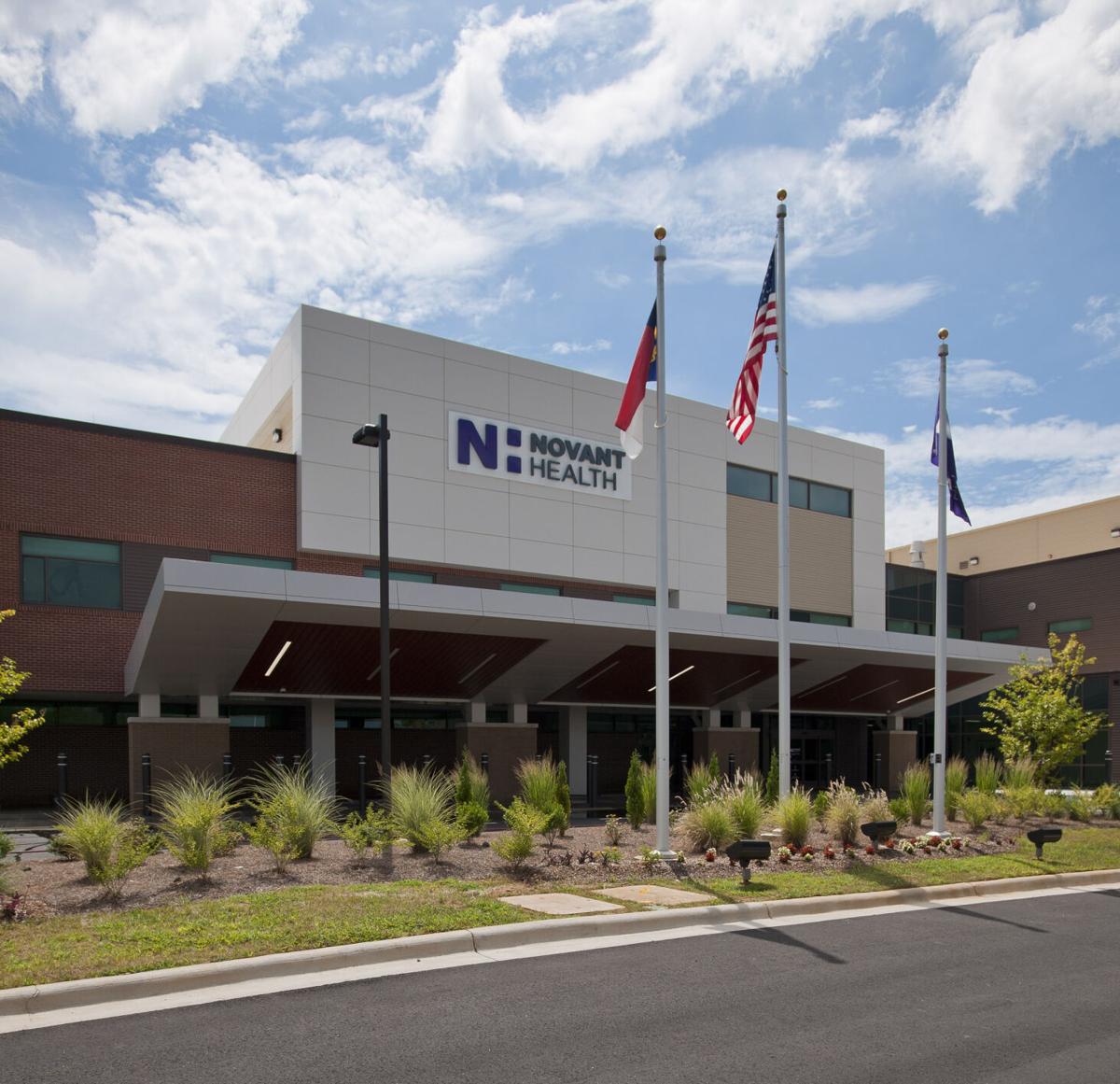 Novant Health Inc. has gained state regulatory approval to build a fifth community hospital in Mecklenburg County, its sixth hospital overall for that area.
There would be 22 general-use beds, another six for post-delivery and four intensive care beds within the 186,000-square-foot hospital at the southeast intersection of I-485 and Steele Creek Road.
"We are in the very early stages of our planning process, which will include approval processes with a variety of stakeholders," Novant said.
The hospital also would feature 16 unlicensed observation beds, two operating rooms, an emergency department with 15 treatment rooms and one isolation room, one dedicated operating room for C-section deliveries, one procedure room and imaging services.
The project cost is estimated at $178.59 million with an October 2025 opening date.
Keeping pace
Regulators approved the hospital plans in part because of a projected 15% population growth rate in Mecklenburg County by 2028.
Novant already has community hospitals in Huntersville, Matthews and Mint Hall, along with its Charlotte flagship hospital Presbyterian.
A $154 million, 36-bed community hospital in the Ballantyne area was approved in 2019 and is under construction.
Novant said in its certificate-of-need application that the Steele Creek hospital would complete "a ring of community hospitals in Mecklenburg to improve access and choice."
"The applicant states it believes there is a competitive imbalance between hospital systems in Mecklenburg, and states that promoting competitive balance benefits access to services, cost of services and quality of services."
Saad Ehtisham, president of Presbyterian and Novant's greater Charlotte market, said the system "must meet patients where they are."
"A hospital in southwest Mecklenburg County will make vital services more accessible and convenient for residents who may otherwise feel the care they need is out of reach."
Expanding presence
Novant had community hospitals in Clemmons, Kernersville and Thomasville in the Triad, along with Winston-Salem flagship Forsyth and specialty Medical Park Hospital.
Novant is branching out to a third major operational hub in North Carolina via completing on Feb. 1 its $5.3 billion acquisition of New Hanover Regional Medical Center in Wilmington
The system has 28,092 employees overall, including about 8,145 in Forsyth County.
Novant said Feb. 17 it has entered discussions to sell its 60% stake in the northern Virginia regional health system that it owns with UVA Health. The two groups formed a joint operating company that debuted in January 2016.
The groups said their goal is closing the transaction by July 1.
Other Charlotte decisions
Novant gained state permission to relocate a diagnostic breast cancer center at Presbyterian to a new site with new equipment. The project cost is $12.2 million.
State health regulators also gave conditional approval to two Charlotte-area hospital expansions by Atrium Health, which is the parent company of Wake Forest Baptist Medical Center of Winston-Salem.
Atrium's flagship Carolinas Medical Center can add up to 87 acute-care beds for a total of 1,160 on its campus when the expansion is completed. The projected cost is $104.9 million.
Atrium also was granted permission to add up to 10 operating rooms at Carolinas for a total of 74. That projected cost is $35.6 million.
Atrium's Pineville Medical Center was given permission to add seven acute-care beds for a total of 278 when the expansion is completed. The projected cost is $455,000.
However, regulators denied Atrium's request to open a new hospital in the Lake Norman area of Mecklenburg. Atrium had asked permission to relocate 18 acute-care beds and an operating room from Carolinas Medical Center and 12 acute-care beds and an operating room from its University City Medical Center.
All of the project decisions have to be appealed by May 27.