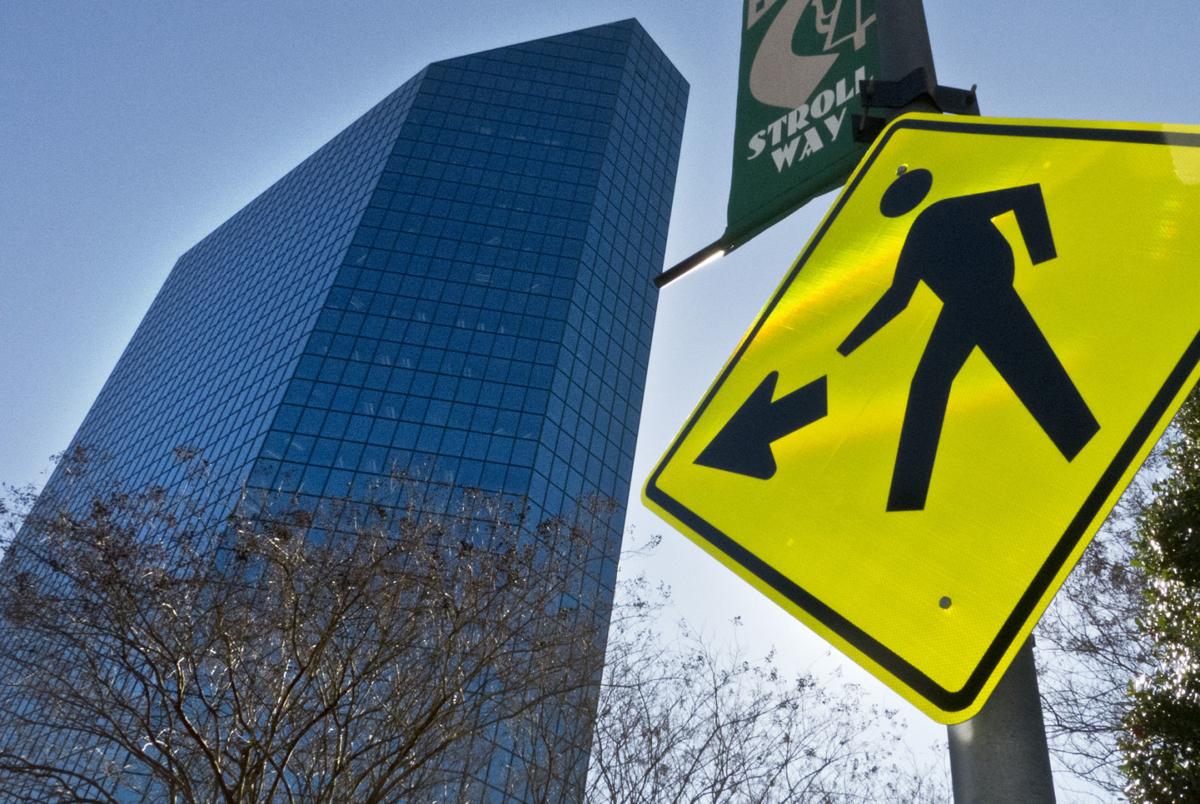 A federal judge in Georgia has set Aug. 8 as the next potential sentencing date for a convicted felon who co-owns the former BB&T Financial Center in downtown Winston-Salem.
Tyson "Ty" Rhame was convicted Oct. 10, 2018, on 11 of 13 counts of mail and wire fraud conspiracy, as well as multiple counts of mail and wire fraud.
U.S. District Court Judge Steve Jones set the new proposed sentencing date on April 1.
The sentencing hearing for Rhame and co-defendants Frank Bell and James Shaw has been delayed at least four times — January, March and May 2019 and October 2020 — as their motions for acquittal and a new trial were pursued.
Jones has said in legal filings that the sentencing hearing could take up to two weeks.
The U.S. Attorney's office handling the case has declined to comment on previous potential sentencing dates.
The BB&T building at 200 W. Second St. has been listed since March 2016 as a potential forfeiture target for the U.S. government if Rhame was convicted.
Rhame has shared ownership of the building with Charlotte investor Ray Gee. They paid $60 million for it in December 2014, nearly $26 million more than its tax value at the time.
Rex Morgan, an attorney representing Gee, has said that "due to the current instability in virtually all areas of commerce spawned by COVID-19, I truly cannot say if Mr. Rhame's conviction will have any effect one way or another" on the operation of the former BB&T center.
Truist Financial Corp., based in Charlotte, departed from the building — BB&T Corp.'s headquarters for 25 years before its $33.4 billion purchase of SunTrust Banks Inc. of Atlanta created Truist — in spring 2020 in favor of three lower-profile sites it owns in Winston-Salem.
"These transitions are part of Truist's overall corporate real-estate strategy to move our teams from leased spaces into owned buildings whenever possible," Truist said at that time.
Rhame was the founder of Sterling Currency Group LLC of Atlanta. Federal attorneys claimed that between 2010 and June 2015, the company grossed more than $600 million in revenue from the sale of the Iraqi dinar and other currencies. Rhame and Shaw received more than $180 million in distributions.
The Sterling officials were accused by U.S. attorneys of "taking steps to make investors believe they would get rich by investing in the Iraqi dinar."
Rhame and Bell also were convicted of making false statements to federal law enforcement agents. The jury acquitted the defendants on charges that at least $19.9 million was laundered through 24 accounts.