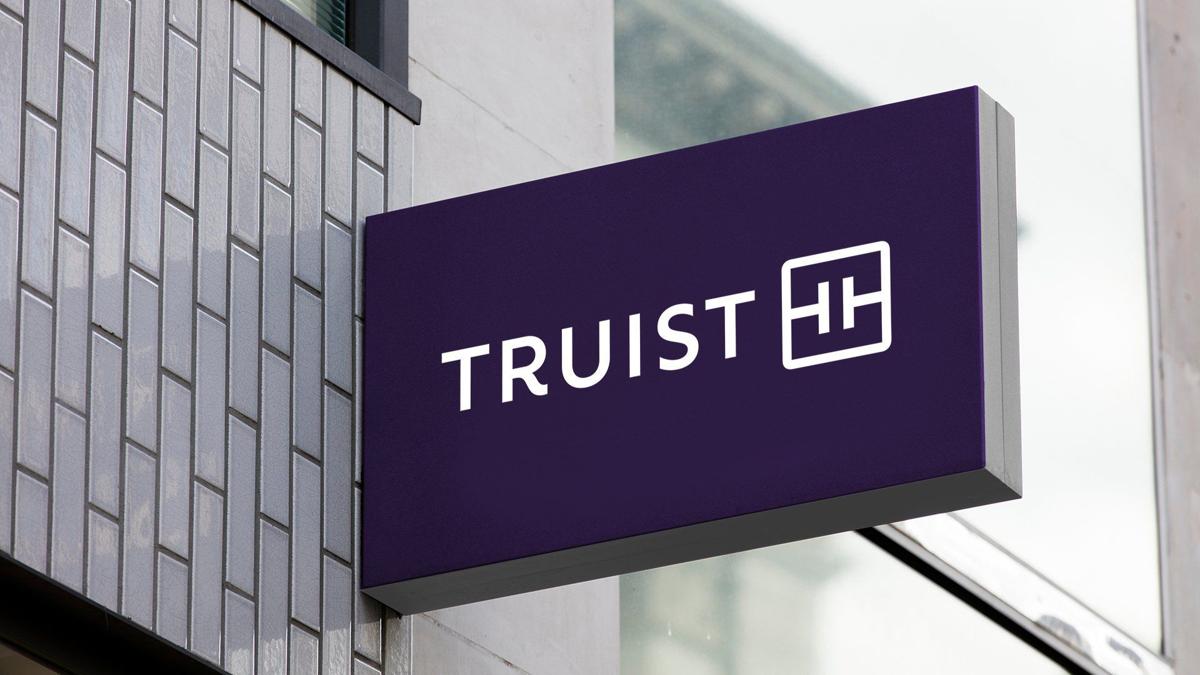 The reality of workforce reductions from the formation of Truist Financial Corp. is coming more sharply in focus as the bank dives into the combination process.
Truist, the nation's sixth-largest bank, debuted Dec. 6 following BB&T Corp.'s $33.5 billion purchase of SunTrust Banks Inc. Truist's community/retail banking hub is in Winston-Salem, while the headquarters is in Charlotte.
During Thursday's third-quarter financial report, the bank reported it had eliminated an additional net 769 full-time-equivalent job positions.
Bank executives told analysts that more are on the way. They are considering accelerating cost-cutting measures that also include branch closings as soon as December and January.
The third-quarter workforce reduction followed the elimination of 735 job positions in the second quarter and between 800 to 1,000 job positions in the first quarter.
As of Sept. 30, the companywide workforce was at about 55,000, down between 3.8% and 4.2% from about 59,000 at the closing of the megadeal.
At last count, BB&T had 2,134 employees in Forsyth County, according to a 2018 workforce report to Forsyth County Board of Commissioners. It also has about 1,700 employees at its Triad Corporate Center complex in Greensboro. The bank has not updated those totals since the merger.
Between the end of 2016 and the completion of the SunTrust merger, BB&T's "disrupt or die/disrupt to thrive" initiative led to reductions in employees (down 2,487, or 6.7%, to 34,723) and branches (down 407, or 18.5%, to 1,789), both as of Sept. 30, 2019.
Kelly King, Truist's chairman and chief executive, said on Feb. 7, 2019, when the deal was announced, that "if you are a client-facing associate and doing a good job, then your job is assured."
The reality is the Triad has lost or will lose several hundred BB&T corporate-headquarters jobs to Charlotte, along with the entire executive-management team moving there as a result of the merger.
Winston-Salem would probably keep thousands of community bank and other affiliated jobs, likely moving similar SunTrust jobs here as BB&T wholesale-banking jobs go to Atlanta.
In July, King told analysts that Truist has "a very aggressive personnel rationalization plan in process. The plans are well developed and it's just a matter of executing the plans."
During Thursday's conference call with analysts, chief financial officer Daryl Bible said that "in every quarter, as we go through these system conversions, we're going to have continued full-time employee closures."
"We don't need as much on the support side as we go through these conversions and get things finalized."
Branch reductions
The BB&T and SunTrust branch count was reduced by 32 in the third quarter to 2,884 as of Sept. 30.
However, Bible said there are plans to close up to 104 branches during December and January.
"We're looking at opportunities to pull forward other branch closures in 2021," Bible said.
King told analysts the bank "remains on track" to complete core branch conversions in the first half of 2022, rather than by August 2021. The Carolinas would be included in the core branch category.
Truist has a presence in 17 states, stretching from Pennsylvania and New Jersey to Texas, but foremost in the Southeast.
BB&T and SunTrust have significant branch overlap in the Southeast, particularly in the Carolinas, Georgia and Virginia. They have 710 branches within two miles of each other.
Truist executives were asked multiple times about the pace of branch closings compared with Wells Fargo & Co. and US Bancorp.
King said the decision to slow down branch conversions was influenced in large part from the impact of the COVID-19 pandemic on customer accounts and expanded technological shifting of more employees working from home.
King said Truist wants "to have maximum availability for our clients," including reopening this week the lobbies of about 1,500 branches.
"Once we get our branches and client-service activities back to normal, then we will be more ready to return to more closings."
Wells Fargo & Co. has set a goal to close up to 900 branches by 2022 to reduce the total to between 5,000 and 5,100. The bank had 5,229 branches as of Sept. 30, down 77 from June 30.
Last week, Wells Fargo reported at least 45 new branch closings to its federal regulator the Office of the Comptroller of the Currency.
US Bancorp, which is just ahead of Truist in total assets, said Wednesday it plans to close another 400 branches by early 2021 to lower its network to about 2,300 branches. In the same OCC report from last week, US Bancorp listed  plans for 130 branch closures.
"We have 29 million square feet in branches and non-branches out there, and we have talked about taking about 5 million square feet out of our non-branch (space) this next year. There will be another 2 million to 3 million square feet with the branch closings.
"We'll be close to 20 million square feet probably by the end of 2021 in our company," Bible said. "We're taking action very aggressively, very quickly."
On track with cost cuts
King said Truist remains on pace for achieving its $1.6 billion annual expense reduction goal by the fourth quarter of fiscal 2022.
King said the bank is confident in achieving 40% of the net cost savings, or $640 million, by the end of 2020, up from 30%. It disclosed Jan. 30 achieving $1.04 billion, or 65% of the goal, by the end of 2021; and the full $1.6 billion by the end of 2022.
"We continue to make good progress of personnel expense, corporate real estate, branch rationalization, third-party spend and system decommissioning and data center closures," Bible said Thursday.
"At the same time, we're also investing in digital, marketing and technology. We're also investing in talent, including in areas outside of digital in our revenue businesses."
Truist has said it could take 12 to 24 months from December 2019 to integrate the operating systems, and the total cost will be at least $2 billion.
Bible said there will be system conversions in several key divisions in the first half of 2021. As that occurs, Truist will consolidate from four data centers into two by 2022, Bible said.
"We have to have a great client experience," Bible said. "We have to make sure everything goes right."
"We chose the better (technology) of the two banks. We didn't take the easy way out, just convert everything to one (system) or the other.
"It takes a lot more time, a lot more complexity," Bible said. "But when we get done in 2022, we'll be light years ahead of most of our peers."
Different times
King stressed that the current economic downturn is different from recent recessions in 1991-92, 2001-03 and 2008-09 in that it was spurred by political and public health considerations amid the COVID-19 pandemic.
King cited the causes of the 1991-92 recession as a commercial real-estate bubble, the 2001-03 recession a technology bubble and the 2008-09 recession the residential real-estate bubble.
"This one didn't have a bubble," King said. "This was a strong 10-year economy with a low unemployment rate.
"We just shut it down, appropriately so, for political reasons."
King said that if the pandemic "doesn't go on too much longer, there's a chance we could get a snap back in the economy that most people aren't expecting because it wasn't structurally in trouble to start with."
"Consumer purchases are up, credit-card activity is up year over year. They are just buying in different ways.
"Now, if the pandemic is around a long time, then all bets are off."
King said that many small-business clients "have been buoyed by the stimulus support, federal Paycheck Protection Program, and other loan-assistance programs.
"As that begins to phase out, these businesses will have tougher decisions to make," King said.
King said business clients are being "very resilient ... I wouldn't expect to see a majority of small businesses (to) fold or anywhere close to that. I think most are going to find ways to reinvent their business."
King said most clients are saying "it's time to move on. And to be honest, that's kind of what we said. ... we've got to get on with running our business because our clients need us."
"Now, the very small micro end is struggling, and depending on how long this lasts, we will see a substantial shakeout in the small business micro market. At the aggregate economic level, that will reshuffle and reallocate itself.
"But at a personal level for those small-business people, that's a very sad story. So, we've got to hope that this (pandemic) moves along as rapidly as possible."
King said his advice to some small business owners is "to be creative."
"Some will be able to figure it out and some won't, and they'll have to find another career.
"I think it will all begin to become clearer in the second quarter," particular if there is a successful creation and deployment of a COVID-19 vaccine.
"So, we are somewhat optimistic, although cautious, as we think about the economy going forward," King said.
The business news you need
With a weekly newsletter looking back at local history.