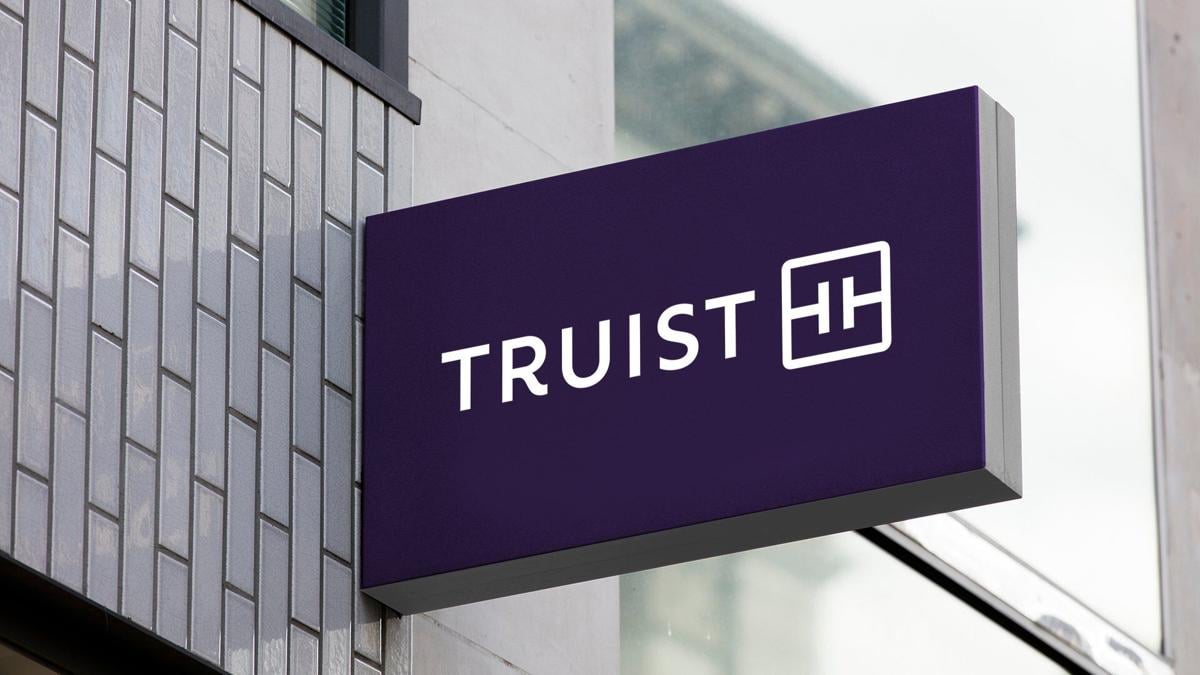 Truist Financial Corp. is adding weeks to its return-to-work plans in response to the increasing community spread of the COVID-19 delta variant within its 15-state market.
The bank projected in July having most returning employees back in the office by Oct. 1.
Now, the majority of those employees are expected to return later in October or into November.
However, employees who already have returned voluntarily "can continue to do so," the bank said Wednesday.
Cantey Alexander, Truist's regional president for the Triad, said in December 2019 the bank has about 3,800 employees in the region.
The breakdown is about 2,100 in Forsyth County and about 1,700 at its Triad Corporate Center complex in Greensboro.
"We've updated our safety protocols to support the health and well-being of our clients, teammates and communities," the bank said.
Employees will be required to wear masks indoors "regardless of vaccination status."
Employees are being asked "to participate in a voluntary vaccine tracking tool to help provide better data on vaccine adoption, which helps us make more informed safety policy and protocol decisions."
"We will continue to closely monitor the situation and follow the latest guidance from health experts."
Truist continued its reduction in full-time equivalent job positions during the second quarter.
There were 959 full-time equivalent job positions eliminated for an overall total of 6,239, or an 11% workforce decrease, since the acquisition of SunTrust Banks Inc. was completed in December 2019.
Kelly King, Truist's chairman and chief executive, said during the second-quarter earnings call with analysts that about an additional 2,000 full-time employees agreed in June to a voluntary retirement or separation from the bank.
"These were totally voluntary decisions on their part," King said. "This program does help us to reduce costs and create capacity to invest in needed services for our clients."
Wells Fargo status
Wells Fargo & Co. said Wednesday there are no chances to its plans of a Sept. 7 launch of its return-to-work initiative that will occur through October.
However, on Thursday, the bank said it has decided to delay the launch until Oct. 4.
The bank has about 2,900 local employees, the bulk of the 3,600 in its 32-county Triad West region, as well as about 27,000 in Charlotte.
"We are continuing to closely watch the data and will adjust as needed," spokesman Josh Dunn said.
Some Wells Fargo employees will retain the flexibility to work remotely two days a week, while those in technology may stay at home altogether.
Employees were informed July 19 that "we will begin collecting vaccination status from our employees."
"This is necessary to ensure a safe return across the many different work places and employee groups at Wells Fargo."
Wells Fargo listed having 259,196 employees on June 30, down 9,335 job positions, or 3.4%, since the start of 2021.
About 200,000 have worked from home during the COVID-19 pandemic.
The bank said the return-to-work initiative "will be organized by job function and location."
"Each of you will receive specific communication in the coming weeks about when your building and team are ready for you to return."