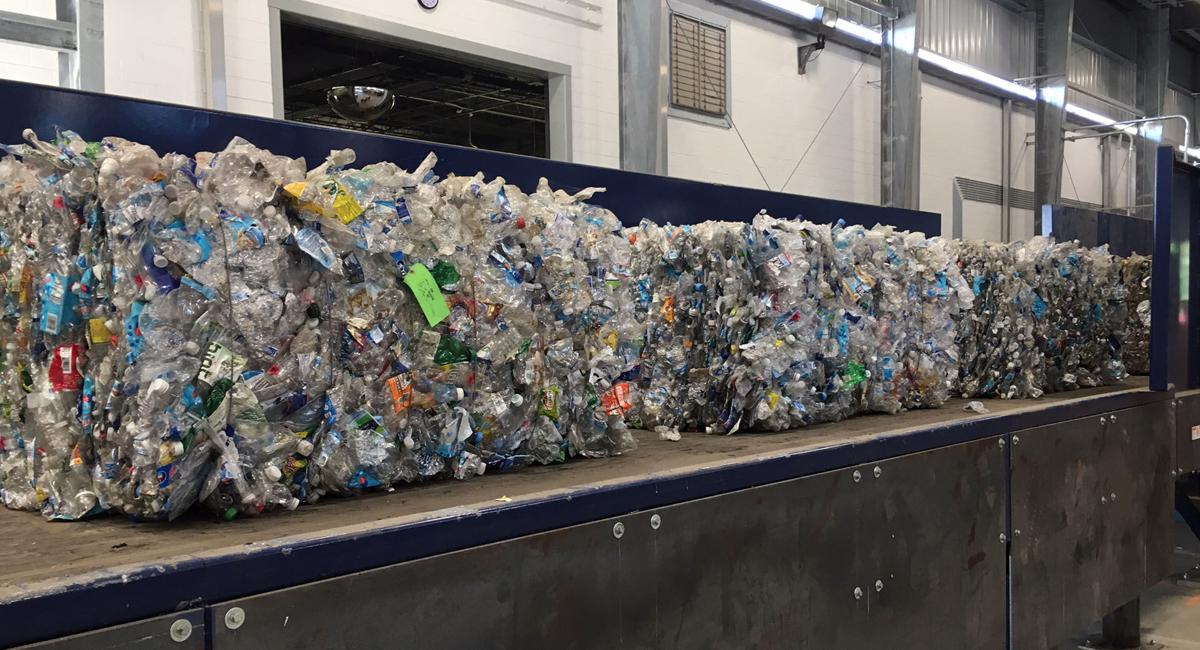 Unifi Inc. said it has reached the 30 billion threshold for converting recycled plastic bottles into polyester chips that are used in its Repreve yarn performance fibers.
Unifi, based in Greensboro, has about 2,500 employees, including about 1,330 at its Yadkinville production plant — where it remains in hiring mode — and more than 250 at its Rockingham County plastic-bottle production facility.
Repreve, introduced in 2006, is polyester yarn made from chips that come mainly from recycled bottles. Sorbtek is its moisture-management yarn.
The yarn manufacturer began setting recycling goals in 2017 after hitting the 10 billion bottle milestone.
At that time, Unifi projected reaching the 20 billion bottle mark by 2020 and 30 billion bottle mark in 2022.
"By making the switch to sustainable by choosing to use Repreve, we've been able to keep more than 30 billion plastic bottles out of landfills," Unifi chief executive Eddie Ingle said in a statement.
To put the 30 billion bottle threshold into perspective, according to Unifi, the difference between using Repreve chips and virgin fibers has been enough energy to power nearly 284,000 homes in the United States for one year.
"We want to thank consumers for choosing to buy products made with Repreve," Ingle said. "Together, we are working today for the good of tomorrow."
Repreve-based yarns are used to make products for the apparel, outdoor, home textiles and automotive sectors.
The recycled performance fibers are the main factor in Unifi's remarkable financial recovery and growth spurts over the past 15 years.
For example, revenue from the company's Repreve fibers represented 37% of net sales, or $72.5 million, in its first quarter of fiscal 2022.
Unifi launched Repreve in 2006 with two consumer brands as customers.
Now, there are more than 1,000 brands worldwide.
Repreve materials have been used in performance products for customers that include Ford, The North Face, Nike, Haggar, Quiksilver, Volcom and Patagonia."
As we look to the future, we will expand to additional brands and applications in addition to developing circular programs that allow existing textiles to be transformed into new textiles," Unifi's sustainability manager James Cooper said.
For example, Culp Inc. of High Point and Unifi unveiled in June ChillSense, Culp Home Fashions' new line of mattress fabrics.
About 30% of the fabrics are sourced from Repreve.
The manufacturers said that ChillSense has been designed "to answer consumer demand for cooling performance while keeping sustainability features top of mind."
The ChillSense fibers are made to transfer heat from the body to the fabric more quickly, creating a cool sensation to the touch.