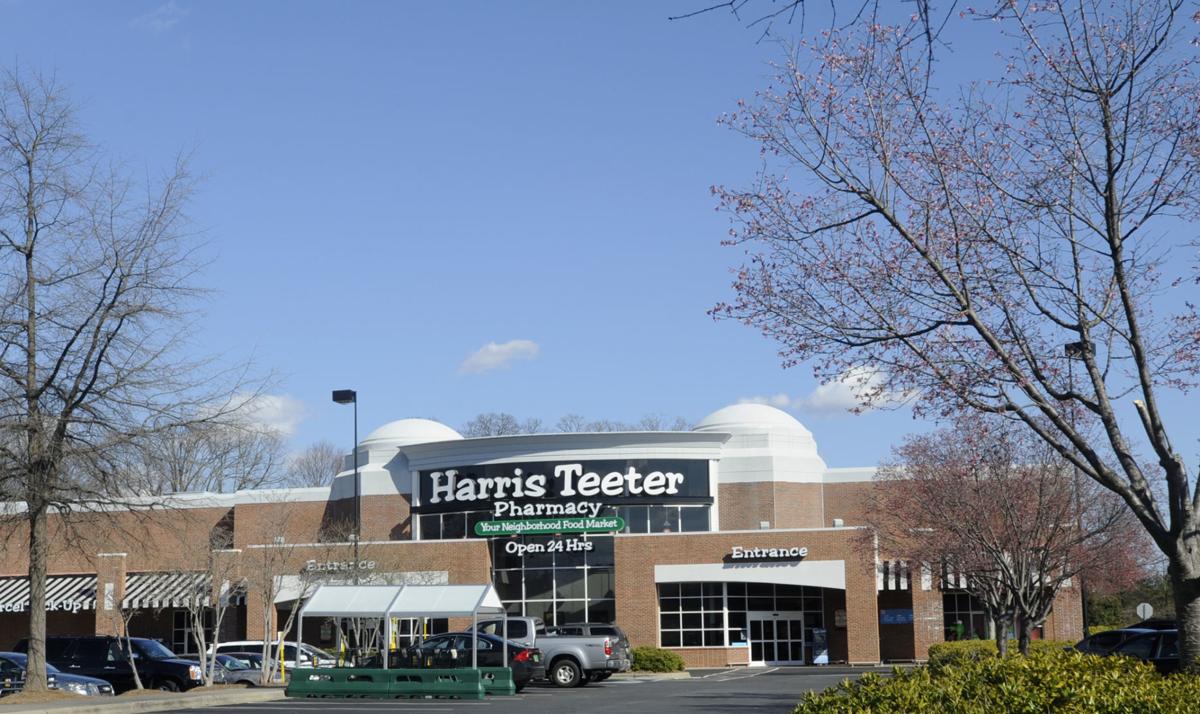 The Whitaker Square shopping center in Winston-Salem has become the latest purchase in Peters Development LLC's multi-year buying spree of Triad commercial retail space.
Peters said Wednesday it has bought the 82,760-square-foot center at 1955 N. Peacehaven Road that has Harris Teeter as a longtime anchor tenant.
Peters paid $16.6 million for the property, according to a Forsyth County Register of Deeds filing Wednesday. The seller was BRE Tarpon Whitaker Square LLC, an affiliate of Brixmor Property Group Inc. of New York.
Whitaker Square represents Peters' largest purchase in terms of market value and square footage, said Dan Hill, vice president and director of real estate for the developer.
The planned Bethany facility at 1965 N. Peace Haven Road is projected to open in early 2022. It would be Bethany's third medical facility in Winston-Salem, counting practices at 160 Kimel Forest Drive and 5093 University Parkway.
"This acquisition fits the strategy of our company, which is to steadily grow our existing portfolio with high-quality assets located in targeted growth markets, and then to improve those assets along the way, creating long-term value," Dr. Lenny Peters, founder and chief executive of Peters Development, said in a statement.
The Whitaker Square practice would offer primary care, urgent care and specialty care services.
Overall, Bethany has 15 offices in the Triad and Northwest North Carolina. It said it has more than 1,000 daily patient visits when including offices in Greensboro, High Point, Kernersville, Mount Airy and North Wilkesboro.The company did not disclose a purchase price. The purchase filing has yet to appear on the Forsyth County Register of Deeds' website.
The shopping center was sold in December 2011 to Blackstone Real Estate Partners VII as part of a commercial real-estate deal worth $473.1 million overall.
Hill said that once the Bethany space debuts, Whitaker Square would be at 100% tenant occupancy.
"The strength of Harris Teeter as the grocer anchor, the center's complimentary roster of local tenants, and the strong residential demographics in the surrounding community were some of the attributes that got our team excited about purchasing Whitaker Square," Hill said.
"Harris Teeter's planned addition of a fuel station at the site shows their commitment to the market and will be an added convenience feature for customers of the center."
On Aug. 2, the Winston-Salem City Council voted 7-1 to allow Harris Teeter to build a gas station on the shopping center property.
The gas station would be built on a 12.19-acre tract at the corner of Peace Haven and Whitaker Ridge Drive and have 10 fuel pumps. The site is now a parking lot.
The planned gas station is similar to one the grocery store chain opened in 2019 at Tanglewood Crossing shopping center in Clemmons.
Hill said the COVID-19 pandemic played a role in the decision to buy the shopping center.
"The pandemic underscored the importance of the grocery store in our lives," Hill said.
"In an ever-evolving retail climate, we believe grocery anchored centers will be the ones that thrive in our changing economic environment."
Peters Development is a wholly owned subsidiary of Peters Holdings LLC.
Peters Holdings has multiple subsidiaries operating within the health care, lab services, financial services and commercial real-estate sectors.
Before the Whitaker Square purchase, Peters' most recent transaction occurred in July with the $8.62 million purchase of two High Point commercial real-estate properties: the 15,300-square-foot Oxford Station property at 2313 N. Main St., and the property at 2317 N. Main St.
In the past two years, Peters has closed on three other shopping-center deals in High Point: a 22,152-square-foot shopping site at 2100 N. Main St.; a 63,822-square-foot site at 274 Eastchester Drive; and a 70,000-square-foot site at 2831 S. Main St. next to a Bethany Medical office.
In October 2019, Peters spent $2 million to buy the former J.D. Byrider used-auto dealership site in Kernersville. The 10,193-square-foot property is on 3.9 acres at 975 S. N.C. 66.
In November 2018, Peters spent $2.9 million to buy Northchase Shopping Center at 5041 University Parkway in Winston-Salem. Bethany Medical Center has a 5,600-square-feet location in the renamed Peters Plaza.