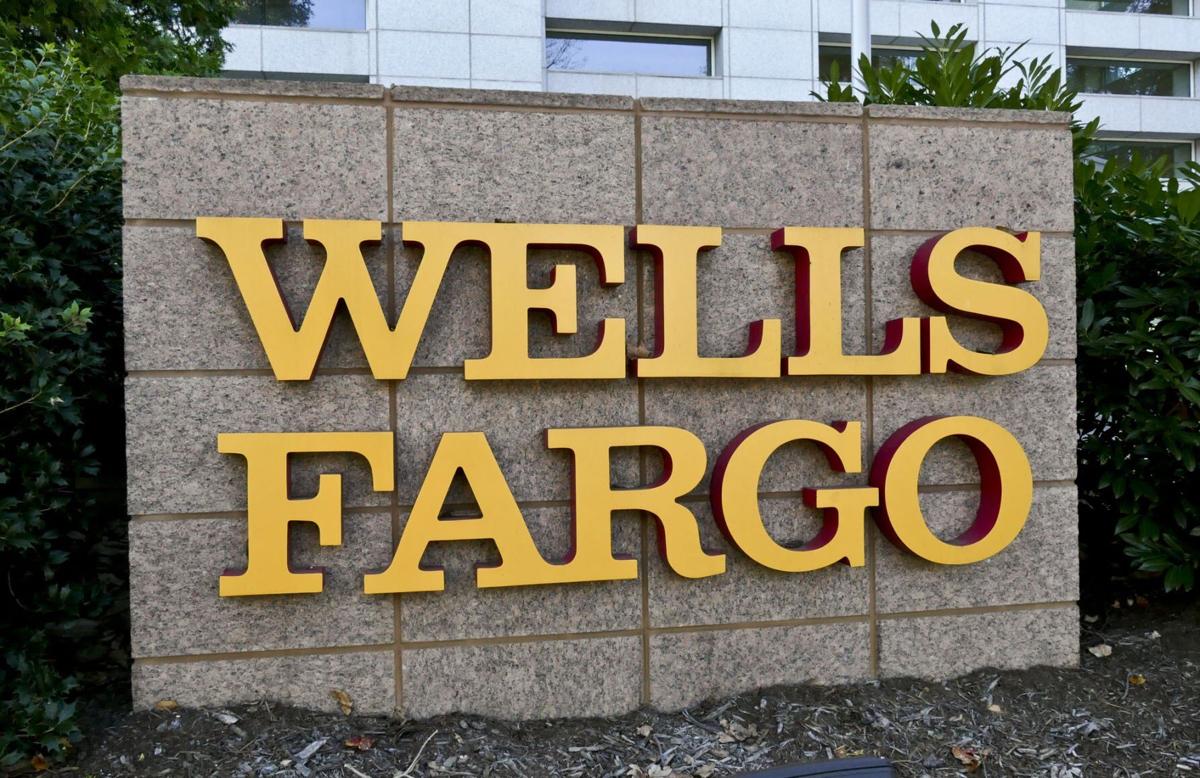 The Wells Fargo branch at 720 Coliseum Drive in Winston-Salem is among the latest closings planned by the bank as part of a multi-year nationwide initiative.
The U.S. Office of the Comptroller of the Currency on Friday listed 19 Wells Fargo branch closings in 11 states, led by three each in New Jersey, Pennsylvania and Virginia.
The Winston-Salem branch was the only one listed for North Carolina. The bank notified the OCC about the branch closing plans on June 8.
Wells Fargo still will have nine branches in Winston-Salem, along with one each in Advance, Clemmons, Kernersville, King and Lewisville.
Wells Fargo spokesman Josh Dunn said the Coliseum Drive branch will be closed on Sept. 9.
"We will serve those customers through the Oak Summit branch, which is located less than five miles away at 5995 University Parkway," Dunn said. "Wells Fargo is committed to our Coliseum Drive customers and we are making changes based on customer trends, market factors and economic trends.
"With this move, we will also be able to make improvements at other local branches to serve new and existing customers."
Since the branch-closing initiative began in earnest on July 21, there have been at least 611 closings nationwide and at least 32 in North Carolina.
Wells Fargo previously closed a branch in downtown Winston-Salem, as well as two locations in Greensboro and one in Dobson.
The previous closing rounds involved: 24 on June 11; 22 on May 28; 25 on May 14; 24 on April 23; 24 on April 5; 21 on March 5; 19 on Feb. 26; 21 on Feb. 13; 50 on Dec. 18; 20 on Dec. 5; 21 on Nov. 28; 73 on Nov. 17; 20 on Nov. 10; 25 on Nov. 4; 43 on Oct. 21; 26 on Oct. 5; 45 on Sept. 30; 21 on Sept. 18; 27 on Sept. 2; 21 on Aug. 4; and 21 on July 21.
In January, the bank unveiled an $8 billion expense-reduction plan expected to take up to four years to complete.
Much of the savings involves eliminating management layers, making additional branch and workforce cuts, and reducing by up to 20% its office space by the end of 2024.
The bank said it has more than 250 "efficiency initiatives" involved in the restructuring.
However, analysts don't expect the initiative to result in Wells Fargo exiting this year the $1.9 trillion asset cap set by the Federal Reserve since Feb. 3, 2018.
Wells Fargo has been facing investor and political pressure over its response to regulatory orders addressing its fraudulent customer-account scandal that surfaced in September 2016.
Nearly half of the $8 billion goal, or $3.7 billion in annual cost savings, is projected to be achieved in fiscal 2021.
Some of the cost-cutting steps began in 2020, such as: eliminating "one to two layers of management across business and functions" since May 2020; and closing 329 branches with plans to close another 250 during 2021.
Wells Fargo has dropped from about 6,600 branches in 2009, when it acquired a collapsing Wachovia Corp. and gained an East Coast presence, to 4,944 as of March 31.
The 2020 branch closings reduced the bank's branch workforce by 20%.
Wells Fargo listed having 264,513 employees as of March 31, compared with 268,531 employees on Dec. 31 and 272,267 on March 31, 2020.
From the fourth to first quarters, there was a 1,487 reduction in consumer banking/retail jobs to 123,547, along with 1,327 in corporate workforce to 83,394 and 1,522 in wealth and investment banking to 27,993
There was a net gain of 227 in commercial banking to 22,657, and 71 in corporate and investment banking to 8,249.
Altogether, Wells Fargo said 35% of the cost savings would come from organizational structure optimization, 20% from branch closings, 14% from consumer-lending changes, 13% from commercial banking changes, 10% in the "other" category, and 8% from reducing its office space.