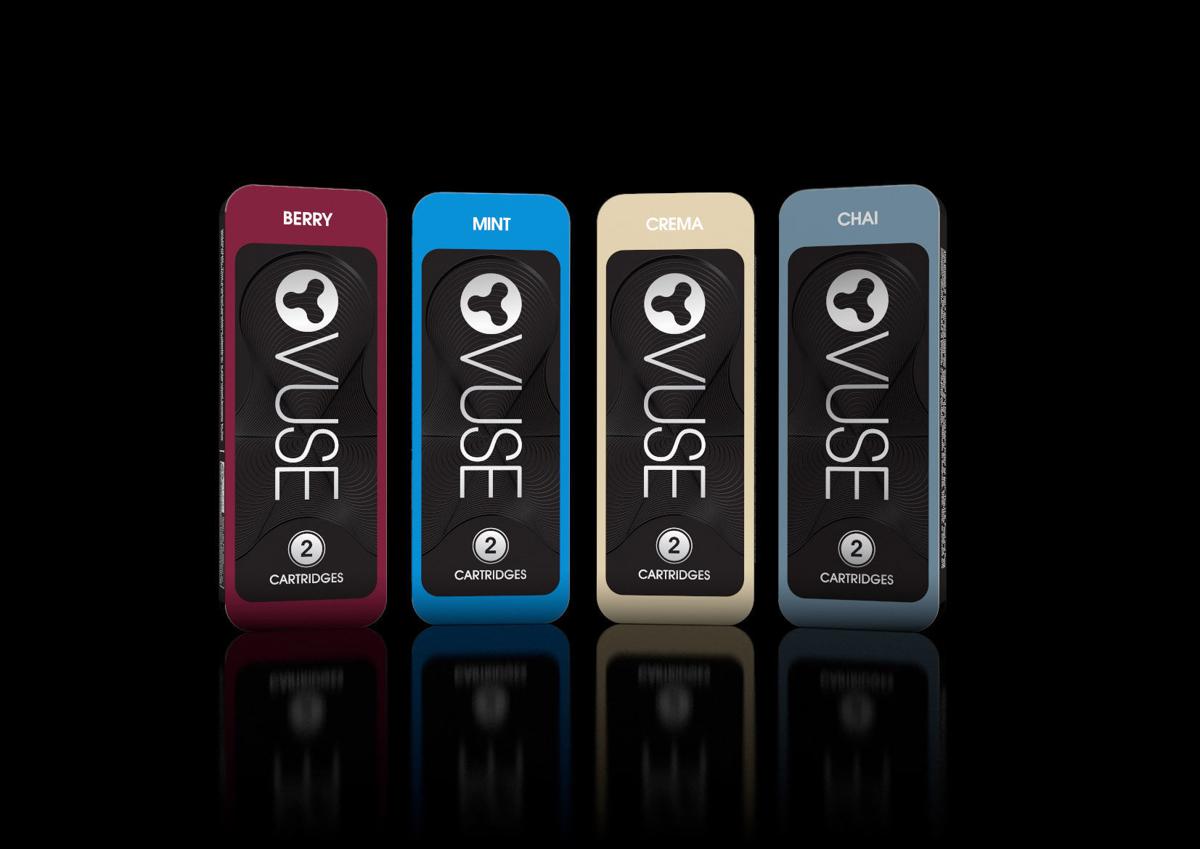 Global plans for top-selling U.S. electronic cigarette Vuse has led British American Tobacco PLC to elevate its innovative product division to top-level internal status.
The company, which owns Reynolds American Inc., said Thursday its next-generation products business "is fast becoming a key part of our mainstream business." The division also includes heat-not-burn traditional cigarettes.
"Now that we have built a successful next-generation business which is poised for substantial growth, we will be fully integrating (it) into our existing business infrastructure across the group — both within the functions and the regions — to leverage the scale and expertise of the whole group to drive growth," the company said in a statement.
The company has said Vuse and other Reynolds innovations, along with acquiring top-selling menthol cigarette brand Newport, were primary reasons for spending $54.5 billion to acquire the 57.8 percent of Reynolds it did not already own.
Nicandro Durante, BAT's chief executive, said in a July 29 article in the Winston-Salem Journal that as the company explores which BAT products to bring to the United States, it is likely those products will be made domestically, as they are in other major markets.
"I have found it is very difficult to sell product in the U.S. that isn't made in the U.S.," he said.
The reverse could be true, at least in the short term, in terms of ramping up local Newport and Vuse production once BAT decides how and where it wants to sell those products globally.
Reynolds is estimated to have between 2,000 and 2,200 employees locally, the majority of whom work at its plant in Tobaccoville. Overall, it had 5,500 full-time and 50 part-time employees as of Dec. 31.
BAT said Kingsley Wheaton, its managing director of next generation products, will oversee the integration of the division as a core business unit.
This year, BAT plans to double — from about 200 currently — the number of global markets where it sells e-cigs and other vaping products. It plans to double that number again in 2018.
Its main rival for global next-generation product sales is Philip Morris International, which recently entered the Food and Drug Administration regulatory pipeline for its heat-not-burn cigarette product iQOs with a modified-risk product application.
Durante said BAT's heat-not-burn cigarette being sold in Japan will be submitted for FDA regulatory review.
The BAT move also comes after a month after Dr. Scott Gottlieb, commissioner of the Food and Drug Administration, called for a sweeping regulatory "road map" on tobacco and nicotine products.
That included easing some regulations for product innovations, and extending the application deadline for FDA regulatory review for new products, such as e-cigs and vaporizers, from late 2018 to as far out as August 2022.
Gottlieb also supported efforts to shift traditional cigarettes to very low nicotine levels.
"The entire tobacco/nicotine market is in a period of unparalleled change, and BAT clearly recognizes that they either help lead that change, or they are following in the footsteps of companies like Kodak, which missed the opportunity to transform as technology did," said David Sweanor, an adjunct law professor at the University of Ottawa and the author of several electronic-cigarette studies.
"Philip Morris International has seen a market value gain of roughly $60 billion attributed to its next generation products."
Sweanor said it "must be a huge motivator for BAT, knowing that Reynolds was always seen as ahead of the rest of the industry in (heat-not-burn) technology and development, to now capitalize on the transformation of the industry to massively less hazardous non-combustion products."
Stephen Pope, managing principal with industry research firm Starlight Ideas of London, said BAT "has no time to be left on the starting block" with next-generation products.
"It needs to take the opportunity now to close the gap with Philip Morris International, building on its existing distribution strengths, create global scale with (next generation) products and focus on being best in class at every step."
Durante also discussed "two very innovative products in Brazil, our vapor cigarettes Vype and Vype Raptor." BAT markets Vype Raptor as vapor technology that releases nicotine into the bloodstream faster, giving a more traditional smoking-like experience than other vapor products.
"Given how complex it is to introduce a combustible cigarette in the U.S. market, we may put more effort into the next-generation products," Durante said.