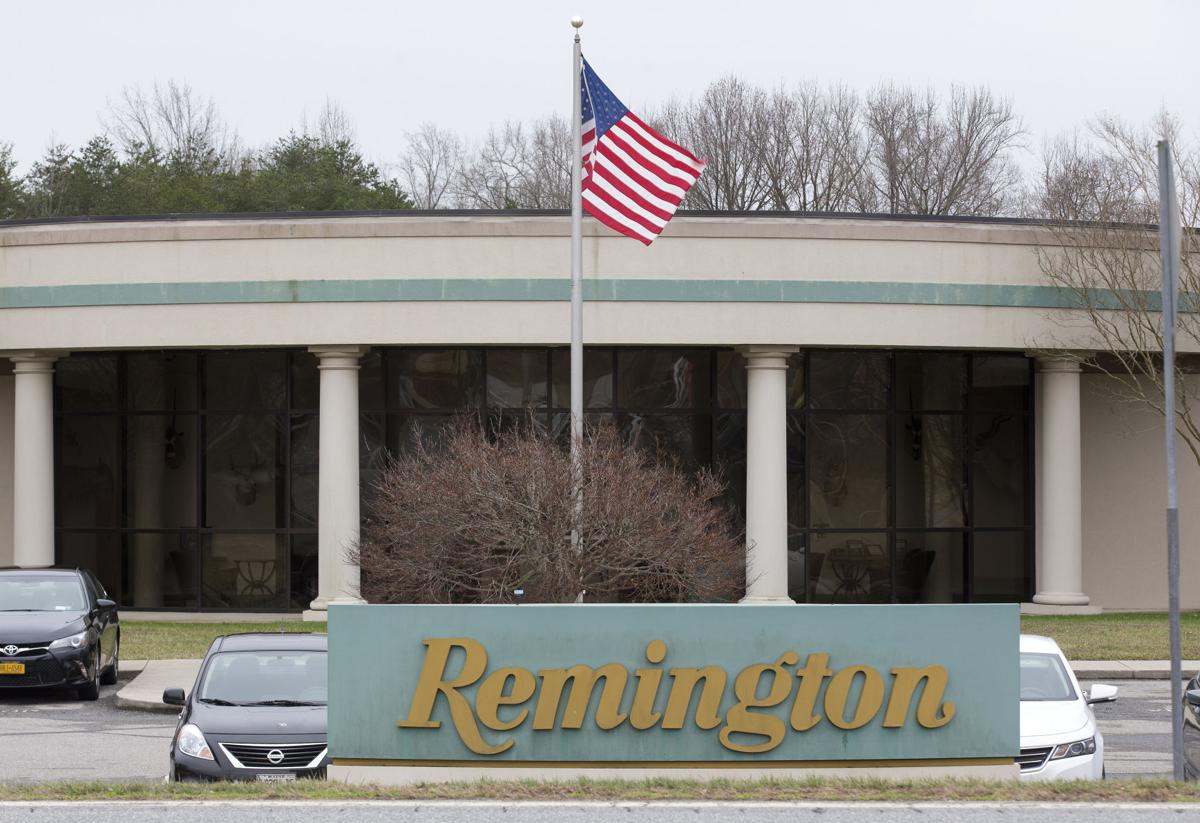 Remington Outdoor Co. has warned its entire workforce, including 103 employees at its plant in Madison, that it will cease all operations if it cannot find a buyer.
On July 27, Remington entered Chapter 11 bankruptcy protection for the second time in nearly 2½ years, declaring between $100 million and $500 million in both assets and liabilities.
The company said in a WARN Act notice filed with N.C. Commerce Department on July 28 that it could begin eliminating jobs permanently as soon as Sept. 29 at the 870 Remington Drive plant in Madison, which is in western Rockingham County.
The Commerce Department posted notification of the WARN filing on its website Thursday.
Employers are required to provide workers with at least a 60-day warning any time their jobs could be eliminated in a mass layoff. Employees are entitled to receive their wages and benefits during the 60-day period, and the notice triggers assistance from state employment agencies.
(tncms-asset)77947ed6-d81b-11ea-b40b-00163ec2aa770 —(/tncms-asset)
There are tentative plans for the bankruptcy court judge to conduct an auction of Remington's assets in September.
The company said in the WARN notice that it "continues to engage in a sales process as part of the bankruptcy proceeding."
"Remington Outdoors has been a staple in the Rockingham County workforce industry since 1996," county officials said in a statement.
"While we are sad to learn of their Chapter 11 bankruptcy filing, we are very hopeful that a qualified investor will make purchase of the company, bringing forth the potential of job retention at the facility.
"As part of the bankruptcy process, we are aware that permanent job loss could be a possibility and will address this after the close of the bankruptcy proceedings."
The firearms manufacturer has been plagued by lawsuits filed after the 2012 Newtown, Conn., school shooting in which 20 first-graders and six educators were killed. The gunman used a Remington-made rifle.
Cable news channel CNBC said Remington entered bankruptcy after failing to reach an agreement with the Navajo Nation. The group was reported to be considering purchasing Remington's assets.
The WARN notice cited Remington's bid "to pursue a transaction which would provide funding and capital that would avoid a reduction of the workforce."
"Unfortunately, we were recently notified that the transaction is not likely to go forward as originally anticipated," the notice said.
Separate notices were filed for facilities in Alabama, Arkansas and New York.
Remington spokesman Billy Hogue could not be immediately reached for comment on the Madison plant's future.
Hogue told the Utica newspaper that "the bankruptcy impacts all of our employees at all of our sites: Ilion, Huntsville, Ala., Madison, N.C., Lonoke, Ark. — every single employee."
"We have no idea what the outcome will be. It's up for auction, and the courts will determine how it's to be sold — whether all in one piece or separately. We have no idea."
The company said it has between 1,000 and 5,000 creditors. It does not plan to have any money available upon exiting bankruptcy to pay unsecured creditors.
Listed as its largest shareholder is Cede & Co. of New York at 11.39 million shares. Schultze Master Fund Ltd. of Port Chester, N.Y., was listed as having 492,409 shares. Schultze is known for investing in distressed companies.
Remington needed less than seven weeks to exit bankruptcy protection in May 2018. It emerged with more than $775 million in debt canceled while honoring "all trade and business claims."
It gained a $100 million term loan from creditors, identified as term loan lenders, who would own 82.5% of the equity in a reorganized Remington. Another group of creditors would hold the remaining 17.5% through providing a $45 million bridge loan.
Three prominent North Carolina banks agreed in May 2018 to provide 54% of the debtor-in-possession financing. Bank of America Corp. and Wells Fargo & Co. provided $43.23 million, while BB&T Corp. provided $18.62 million.
Altogether, seven financial institutions are supplying $193 million.
Remington's bankruptcy filing comes as other firearms manufacturers, most notably Sturm, Ruger & Co., have experienced a surge in demand for products.
Ruger's share price has been up as much as 46% from $60.66 on May 26 to a 52-week high of $88.40 on Thursday. The 52-week low was $38.44 on March 12.
The business news you need
With a weekly newsletter looking back at local history.