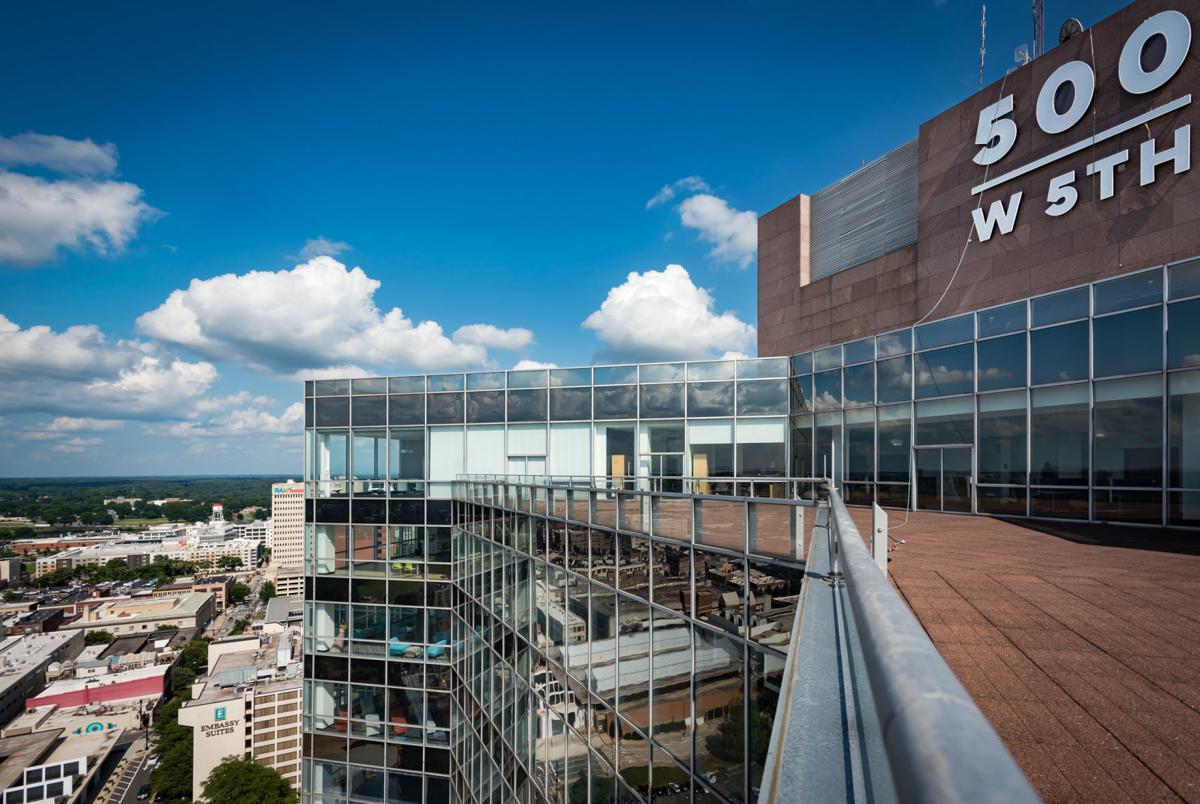 The rebirth of the 500 W. 5th tower in downtown Winston-Salem will gain more momentum when two more tenants begin leasing space in the fall.
The arrival of Flywheel, a co-networking space provider, and Teall Capital Partners will put the 18-story building past the 75% capacity threshold with about 72,000 of the 310,091 square feet of rentable space still available.
The building's total square footage, if a maintenance floor, common fitness center and other amenities are included, is 340,613 square feet.
It's a remarkable comeback, given that the former GMAC Insurance Building had been vacant for nearly four years until early 2018. It had threatened to become downtown's largest real-estate white elephant.
Flow Automotive Cos. is the anchor tenant, taking floors 14 to 18 and about 90,000 square feet of space for its workforce of about 140 of its 875 employees in the county. Local business leader and entrepreneur Don Flow is the visionary for the entire renovation project.
Flow 500 West Fifth LLC spent $6.15 million to buy the property from Slate Winston Holdings Inc., according to the Forsyth County Register of Deeds.
Flywheel is taking the eighth floor of the tower, moving from the Center for Design Innovation in the southern district of Wake Forest Innovation Quarter on the opposite side of downtown.
Teall Capital Partners, a private-equity firm, announced Thursday that it will occupy the entire 12th floor with its operations.
Teall debuted in October 2017, led by local entrepreneur Ben Sutton Jr., with a focus on company acquisitions in the sports and entertainment industries.
Sutton is the chairman of Teall Investments LLC, which has operations in Winston-Salem, Atlanta and San Francisco. Among Teall's first-year acquisitions are Dyehard Fan Supply, Riddle & Bloom, Sunshine Beverages and Tailgate Guys.
Another prominent tenant is Winston Starts, a nonprofit group that aims to accelerate the growth of startup businesses. It is providing space to 12 tenants on the fourth and fifth floors, taking more than 36,000 square feet.
CBRE Triad in Greensboro is marketing the tower's ninth, 10th, 11th and 13th floors as available on five- to 10-year leases.
"We have excellent activity with new tenant announcements expected in the coming weeks," said Greg Wilson, the executive vice president of CBRE Triad, an affiliate of CBRE Group Inc., a global commercial real-estate services company.
Other tenants include Salem College's Center for Women in Entrepreneurship and Business, Wake Forest University's Center for Private Business, UNC School of the Arts' Kenan Institute and Forsyth Country Day School on the third floor, and co-developer Grubb Properties on the second floor.
Grubb has taken 2,500 square feet, while 5,000 square feet is being dedicated to the fitness center with men's and women's locker rooms for tenants, and the rest for tower-management space.
"The lobby and plaza renovations are complete with exception of a monument sign to be placed in the plaza within the next two months," Thomas said. "A restaurant space remains on the first floor adjacent to the lobby."
With the seventh floor dedicated to building maintenance, the goal is having the tower at 80% occupancy by year's end.
A grand opening is tentatively scheduled for the fall, Thomas said.
How many jobs?
The $10 million renovation of the tower back into Class A office space has made significant progress similar to the conversion of the former headquarters of Wachovia Corp. into a multitenant tower anchored by Wells Fargo & Co.
"This is great news for the core of downtown Winston-Salem and will continue the positive momentum at 500 W. 5th," said Jason Thiel, the president of Downtown Winston-Salem Partnership.
The renovation retains the tower's sweeping panoramic views that include Pilot Mountain and mountains in Virginia on clear days.
Most floors feature plenty of open space; comfortable home furnishings; conference rooms; big-screen TVs with an up to a 110-inch projection screen; cafes; and around-the-clock access.
Flow said up to 225 new jobs will be located in the tower during the first phase of development, counting the 140 from Flow.
Eventually, Don Flow said, the tower could have 400 to 500 tenants.
Flow said there will be what he called an "encore floor": a place where senior and retired executives can have offices — with a catch: Each would have to volunteer to be a mentor to a young person starting a company and would have to invest in one of the startups based in the building.
Conversion challenges
Converting a large single-tenant tower into a multi-tenant property can be challenging, said Raymond Collins with Collins Commercial Properties Inc.
Collins cited as an example renovating building amenities established for the single use, such as a cafeteria or fitness center, that may be regularly used by some but not all of the incoming tenants.
"If there is not a large anchor tenant underpinning the continued presence of both, they become burdensome in that the cost of provision must be allocated to future tenants, some of which may not want to pay for or use," Collins said.
Access and building safety protocols are different from a sole occupant compared with multiple tenants.
"With a single user, often access to the building is concentrated during core periods and related security provided to meet those time frames," Collins said.
"With a multitude of tenants, some could possibly operate on more than one shift. This can also create a need to modify HVAC systems to accommodate different areas and/or different intervals of time to serve incoming diverse users," he said.
"The providing of exterior building signage for multiple users becomes a need to compliment and expedite lease up/occupancy."
Collins said a positive for the tower the strength of the location and lack of competing Class A space in the Central Business District.It "should be a very attractive relocation alternative to any and all Class A office users in the market requiring part or all the square footage available within the property," he said.
Winston Starts and Flywheel
Winston Starts said it would have up to 25 companies by Aug. 31, up from 17 now.
The overall client base combines for $4 million in revenue through Dec. 31, up 60% from the group's local founding, along with $13.15 million in capital investment, up 73%, and 61 employees, up 55%.
"We are delighted to have Flywheel and the New Ventures Accelerator just a few floors away from Winston Starts," said Steve Lineberger, the executive director of Winston Starts.
"We are already collaborating to create a continuum of startup support, and this move will allow us to make Winston-Salem an even stronger startup community."
For example, companies accepted into the Flywheel New Ventures accelerator are automatically accepted into the Explore program at Winston Starts.
"One of our distinctives is that we are stage agnostic and industry agnostic," Lineberger said. "Most accelerators and incubators are focused on certain stages and certain industries, or at least on tech companies.
"We will consider admission for inception stage all the way to market-readiness stage.
Peter Marsh, a co-founder of the local Flywheel chapter, said all Flywheel programs "build capacity for both the academic communities and Flywheel's community of freelancers and startups to put to use to launch and grow their businesses."
"Flywheel and its foundation are focused on entrepreneurial skill development and resources for startups so the synergy is perfect."
Tenant cost for Winston Towers is $125 per employee per month on the fourth floor and $200 per employee on the fifth floor.
For some tenants, a percentage of their rent money will be set aside in an account for future use.
However, the space will be provided at no charge to companies that go through Winston Starts. The startup tenants will be able to stay in the leased space for up to 30 months. The goal is to have up to 50 tenants at one time, based on one to three employees per company.
"We can help these tenants prime their pump," Lineberger said, but they and Winston Starts have to be self-sustaining for long-term success."
Grubb's plans
A six-story building next to the tower is scheduled to be torn down by year's end to make way for the construction of 224 apartment units by Grubb Properties. When that happens, both sides of the tower will receive sunlight. Right now, the side of the tower next to six-story building gets no sunlight on certain floors.The goal is having the first apartment units available in the third quarter of 2021.
The Flow subsidiary has sold the building and the parking lot that fronts on Fourth Street to Grubb, Thomas said.
Grubb has announced plans for a $48 million, five-story mixed-use facility that will stretch to the boundaries of Fourth and Poplar streets. It will contain a mini dog park and an adjacent "pocket park" off North Spruce Street.
Thomas said the plans include having five stories fronting on Fourth Street with retail on the first floor and four stories on the side adjacent to the 500 West Fifth Street tower.
Grubb is the developer of Link Apartments Brookstown near BB&T Ballpark, and is developing property in the Wake Forest Innovation Quarter that will provide 340 apartments, 5,000 square feet of retail space and a parking deck with 850 spaces.
The Winston-Salem City Council has approved an incentive deal to provide Grubb with $1.65 million over 10 years for its project.
Grubb has committed to making 5% of the apartments affordable to people making up to 90 percent of area median income, and 25 percent of the apartments having rents affordable by people making up to 110 percent of the median.
City officials say the median usually hovers around the $40,500 mark. An affordable rent for someone making 90% of that amount would be a little more than $910 per month.
The other change approved by the city council involved the timing of the payments to Grubb. Under the deal approved, those payments won't start until five years after the Grubb project is finished.
Flow owns the parking deck and building at the corner of West Fourth and Poplar streets, with Grubb having access to parking-deck spaces for the proposed apartments.
Flow entities also own the surface parking lot on Poplar between West 4½ and 5th streets, next to Centenary United Methodist Church.
500 West Fifth Street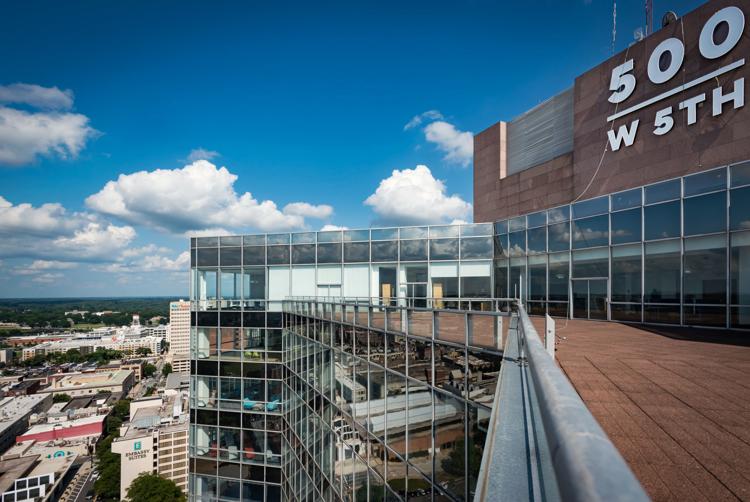 500 West Fifth Street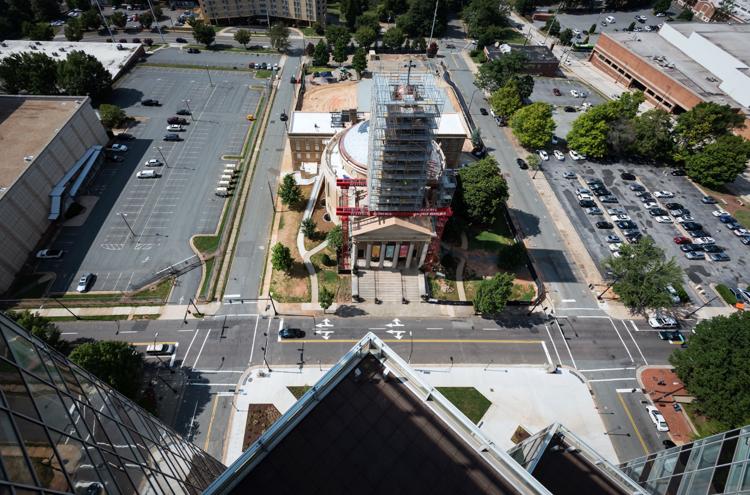 500 West Fifth Street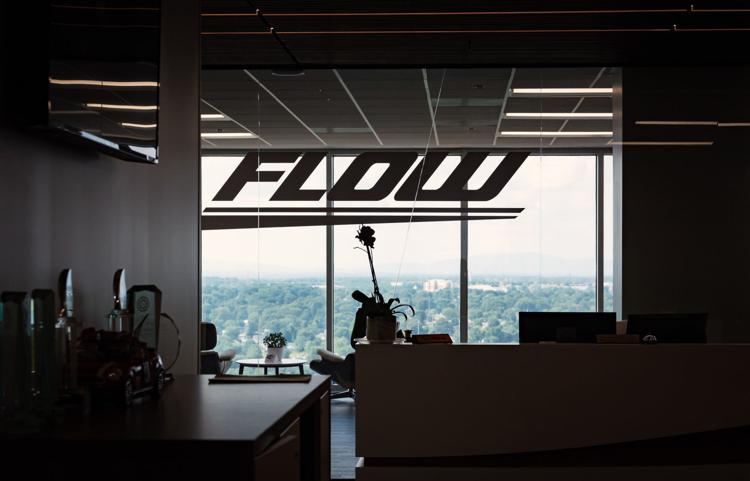 500 West Fifth Street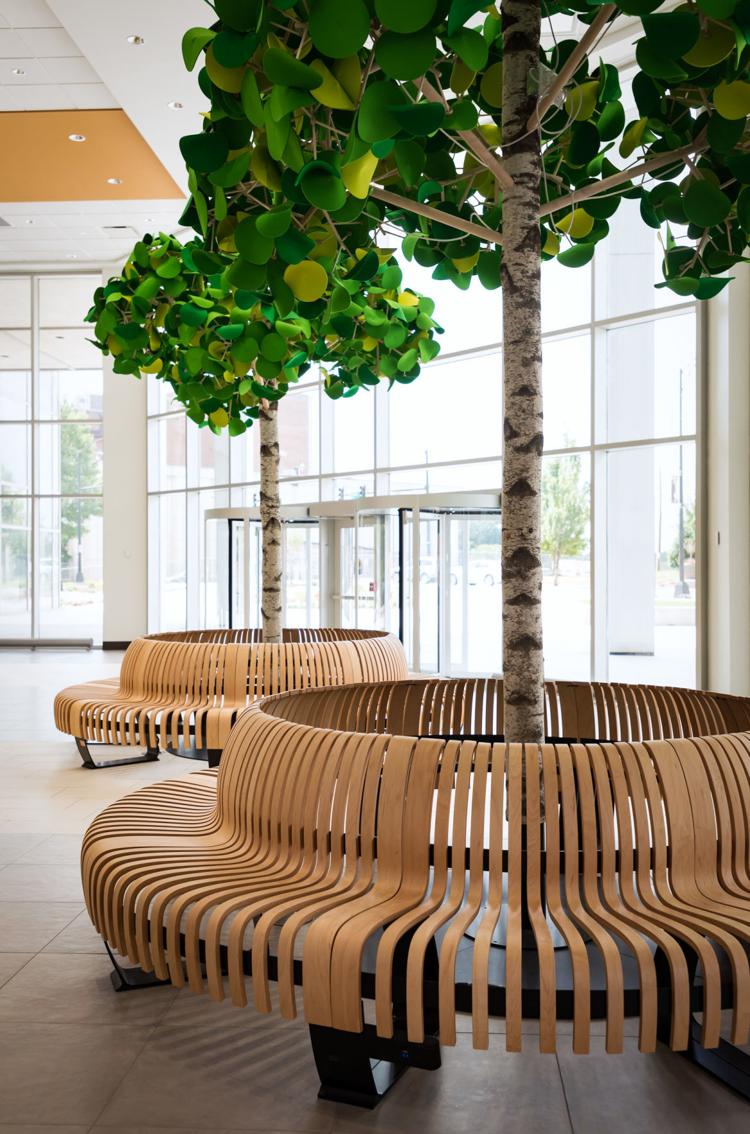 500 West Fifth Street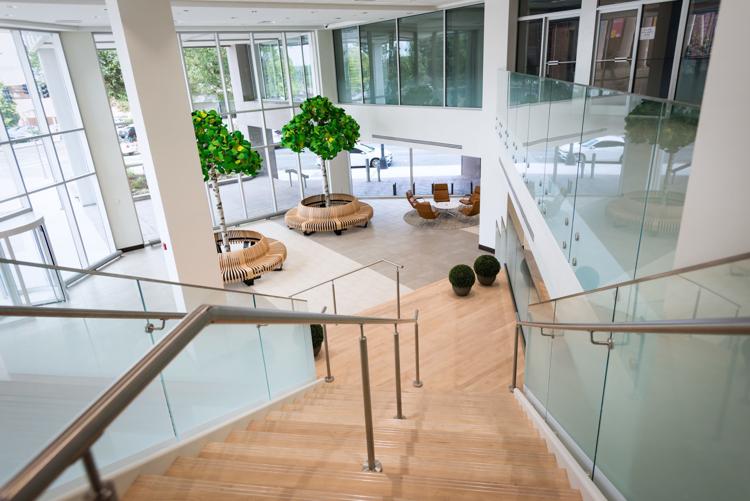 500 West Fifth Street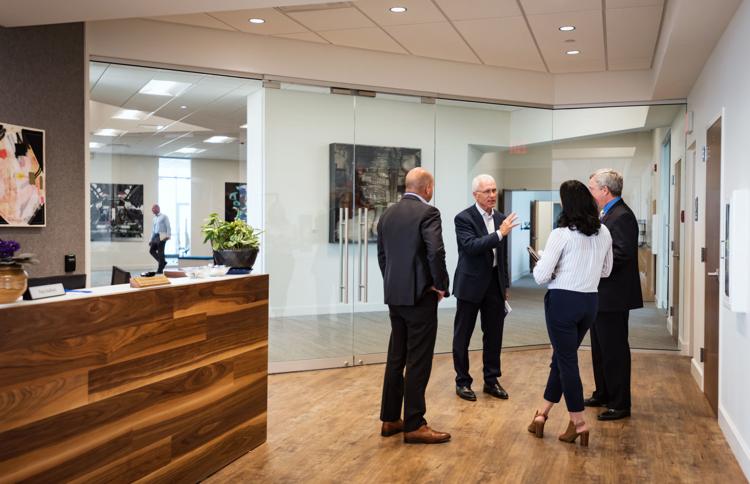 500 West Fifth Street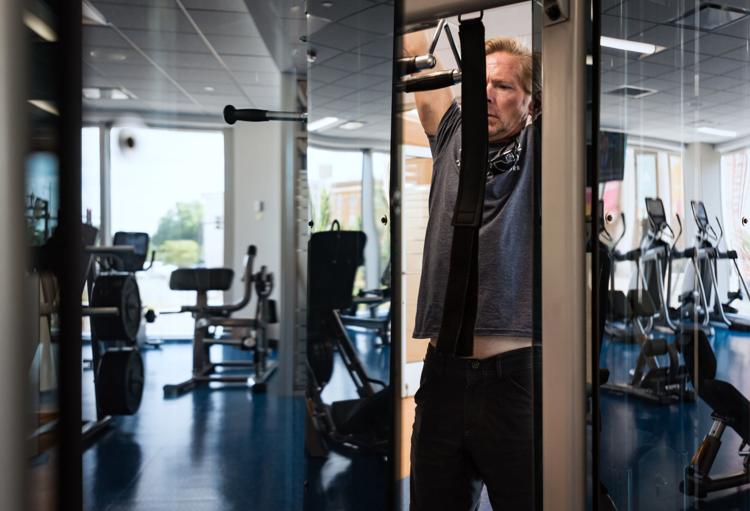 500 West Fifth Street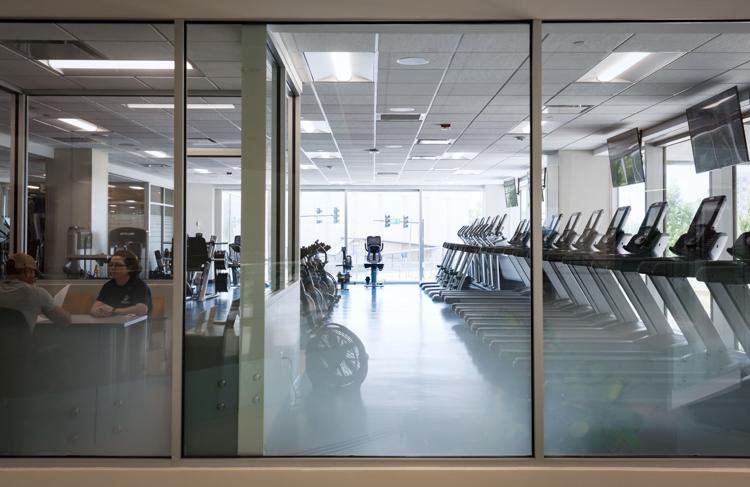 500 West Fifth Street
500 West Fifth Street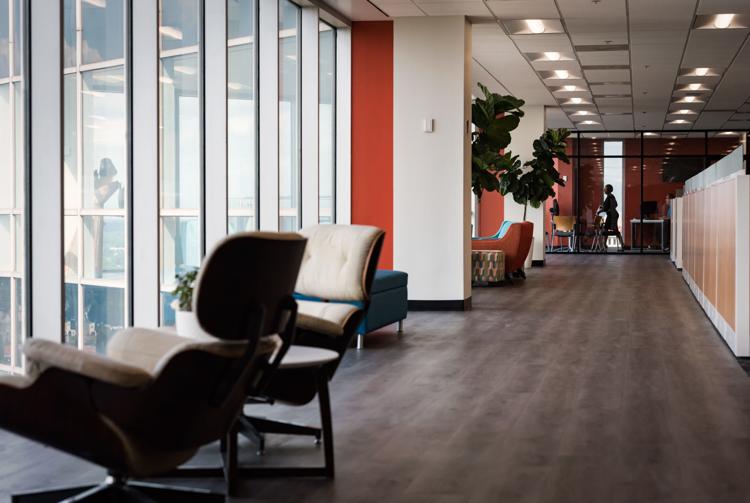 500 West Fifth Street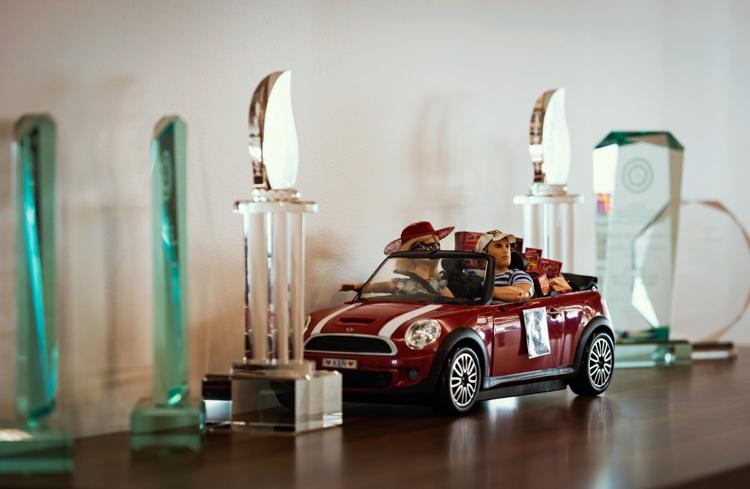 500 West Fifth Street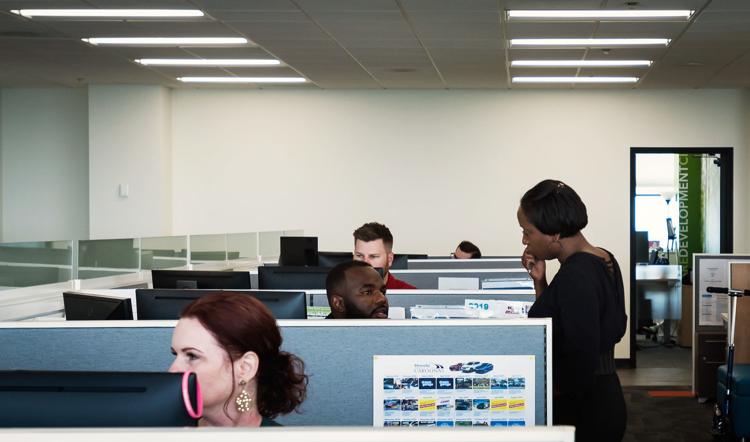 500 West Fifth Street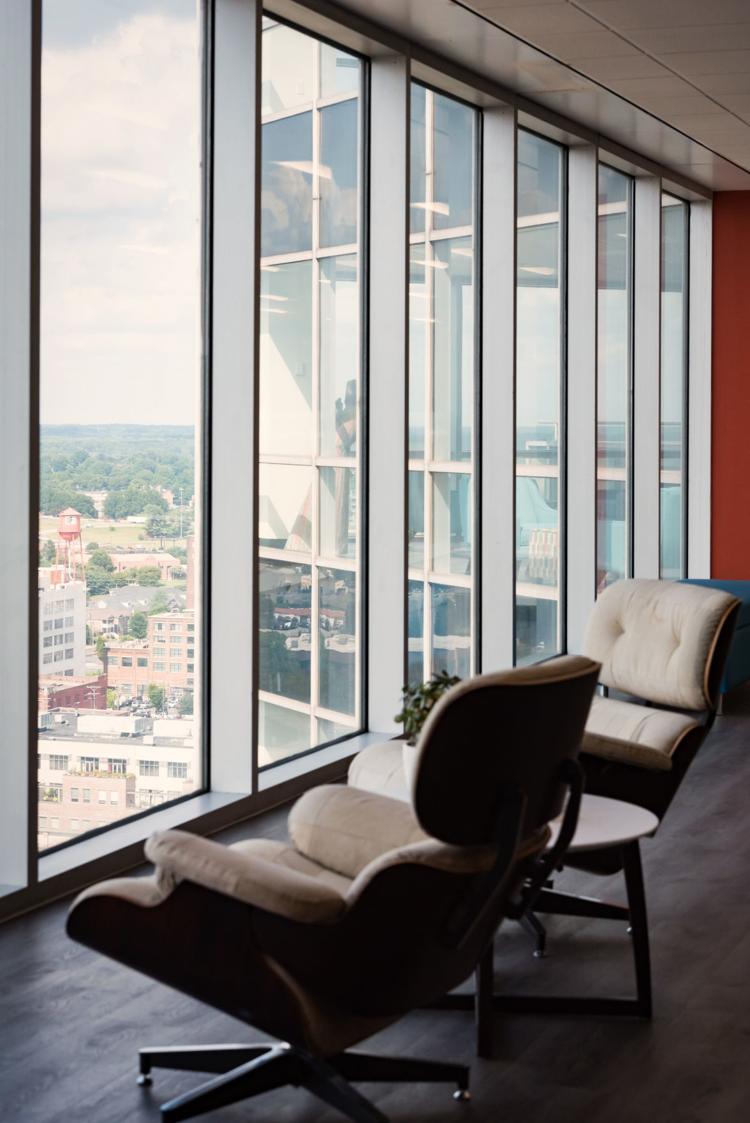 500 West Fifth Street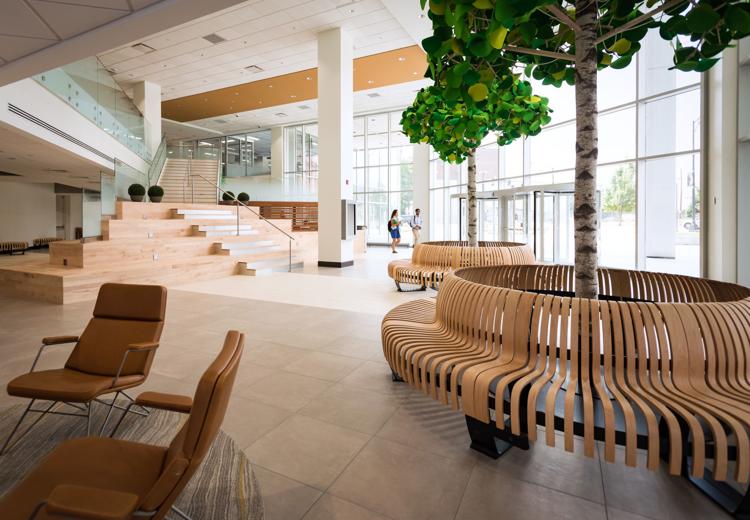 500 West Fifth Street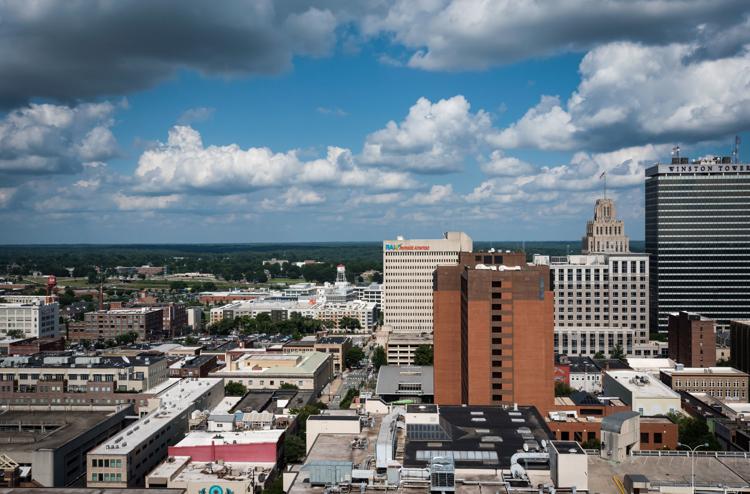 500 West Fifth Street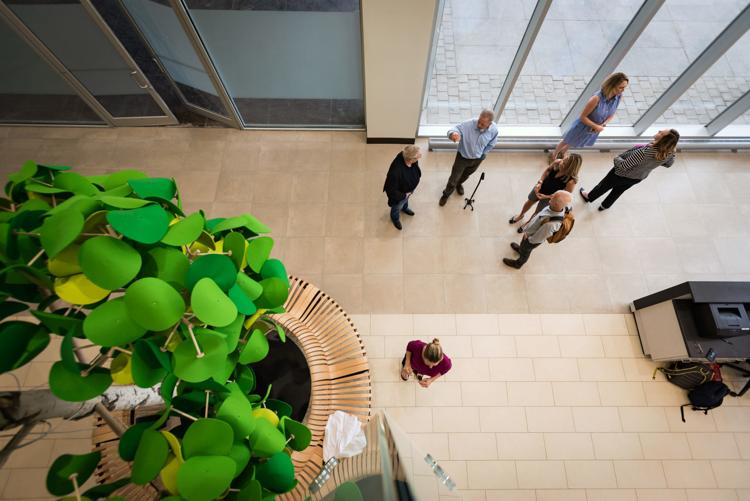 The business news you need
With a weekly newsletter looking back at local history.