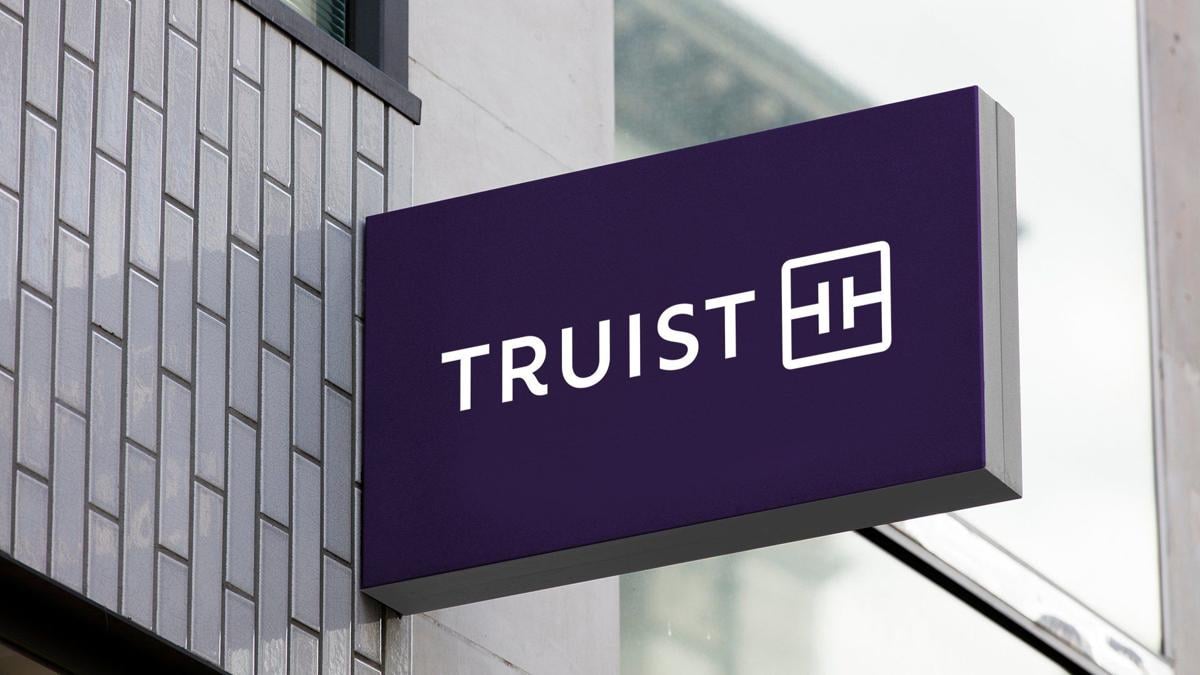 The continuing integration of Truist Financial Corp. from its predecessor banks produced an additional net 735 job cuts during the second quarter, the bank said Thursday.
Kelly King, the bank's chairman and chief executive, told analysts Truist now plans to complete core branch conversions in the first half of 2022, rather than by August 2021. The Carolinas would be included in the core branch category.
The second-quarter workforce reduction followed the elimination of between 800 to 1,000 jobs in the first quarter.
As of June 30, the companywide workforce was at 55,769.
BB&T had 2,134 employees in Forsyth County, according to a 2018 workforce report to Forsyth County Board of Commissioners. It also has about 1,700 employees at its Triad Corporate Center complex in Greensboro.
Truist completed its move to Charlotte on Dec. 6 when the nation's sixth-largest bank debuted following BB&T Corp.'s $33.5 billion purchase of SunTrust Banks Inc. Truist's community/retail banking hub is in Winston-Salem.
Daryl Bible, the company's chief financial officer, told analysts the bank expects "further (job) reductions the rest of the year."
King later told analysts that Truist has "a very aggressive personnel rationalization plan in process."
"The plans are well developed and it's just a matter of executing the plans."
King said the decision to delay branch conversions was influenced in large part from the impact of the COVID-19 pandemic on customer accounts and expanded technological shifting of more employees working from home.
Truist has said it could take 12 to 24 months after closing to integrate the operating systems.
The branch count was reduced by 42 in the second quarter to 2,916 as of June 30.
Truist has a presence in 17 states, stretching from Pennsylvania and New Jersey to Texas, but foremost in the Southeast.
BB&T and SunTrust have significant branch overlap in the Southeast, particularly in the Carolinas, Georgia and Virginia.
They will have 710 branches within two miles of each other within their markets following this weekend's conversion of 28 SunTrust branches to First Horizon National Corp., including nine in the Triad.
"We want to make sure we do (the branch conversions) right and do it well," King said. "It's not a dramatic change ... and we think it is the best way to provide the highest quality for our clients."
King said Truist remains on pace for achieving its $1.6 billion annual expense reduction goal by the fourth quarter of fiscal 2022.
King said the bank is confident in achieving 40% of the net cost savings, or $640 million, by the end of 2020, up from 30%. It disclosed Jan. 30 achieving $1.04 billion, or 65% of the goal, by the end of 2021; and the full $1.6 billion by the end of 2022.
The bank has "identified areas where cost savings can be accelerated, including personnel expense and vendor spend." King also cited further consolidating of company infrastructure.
A key element from the February 2019 announcement for pitching BB&T buying SunTrust to investors has been the cost savings. The banks initially signaled reaching the 50% mark in cost savings by the end of 2020.
King said Truist continues to identify infrastructure consolidation targets.
"We've got a ton of duplicative buildings, some small, some large," King said. "We've got a major task force working on that.
"We've decided to be very aggressive on that. That produces pretty immediate cost reductions."
Concerned about COVID-19?
Sign up now to get the most recent coronavirus headlines and other important local and national news sent to your email inbox daily.