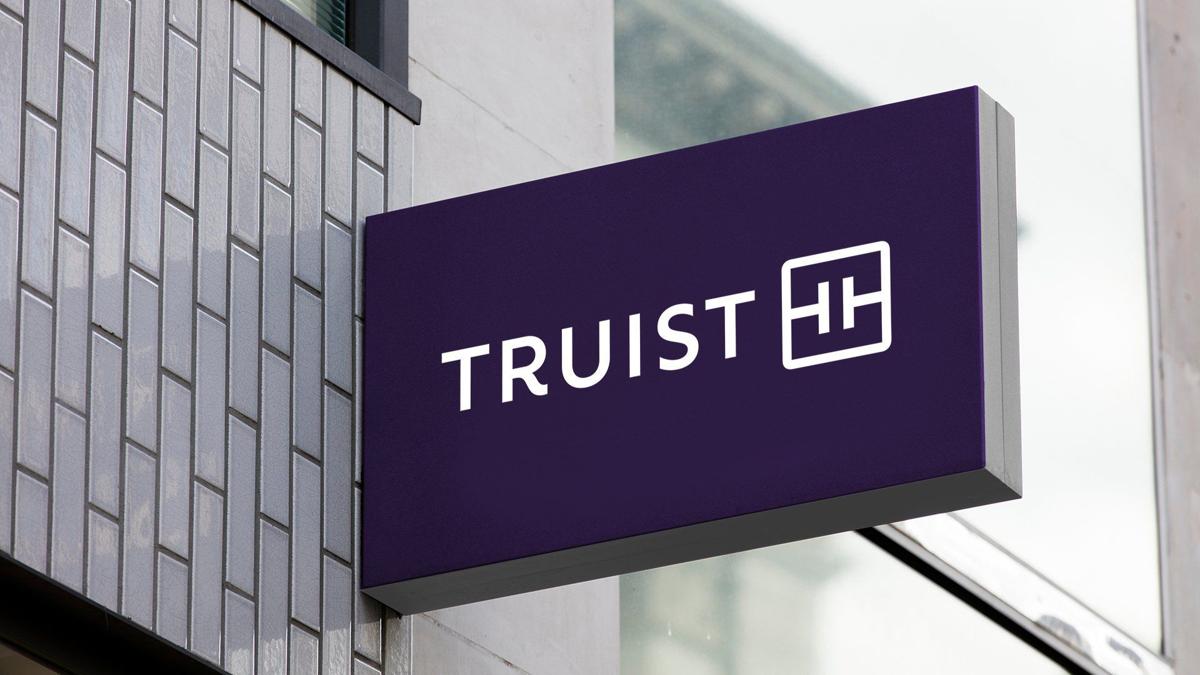 The combining of BB&T Corp. and SunTrust Banks Inc. into the nation's sixth largest bank is a formidable challenge, even with the technological advances that make integration less arduous.
The depth of that reality has convinced Kelly King, chairman and chief executive of Truist Financial Corp., that slow and steady through the end of 2022 is the right approach even if investors prefer sooner than later.
It is projected to be the largest bank integration since Wells Fargo & Co. acquired Wachovia Corp. in December 2008, which involved $1.4 trillion in total assets.
The deliberate approach from King and Truist was on display in Thursday's fourth-quarter analyst call — the bank's first since BB&T completed Dec. 6 its $30.4 billion purchase of SunTrust.
The banks said when the megadeal was announced Feb. 7, that they expected $1.6 billion in annual cost savings, primarily coming from eliminating duplication, including potentially as many as 740 overlapping branches.
At that time, the banks projected achieving between 40% and 50% of the cost savings, or between $640 million and $800 million by the end of 2020.
On Thursday, Truist told analysts and investors that instead, it was targeting 30% in cost savings, or $480 million, by the end of 2020. The goals are 65%, or $1.04 billion, by the end of 2021, while still achieving $1.6 billion by the end of 2022.
Investors didn't view the reduced projections favorably, sending the share price down as much as 8.3% Thursday before it closed off 3.2%, or by $1.72 to $52.14.
King's justification for the slower pace: improving client service quality, ensuring strong client retention, and improving Truist's long-term value proposition.
"This is about really the digital investments that we're going to be making," King said. "We want to get some of those made before we actually roll out the conversion, and so the branch conversions are delayed some."
Janney Montgomery Scott analyst Chris Marinac said Truist's decision to slow down its branch conversion could be beneficial to its short term.
"This may be less disruptive and perhaps make it more difficult for competitors to get business from Truist," Marinac said.
"Truist wants to test systems plans heavily before completing its conversion. We respect the company's intention to be slow and deliberate on this process.
"Investors must remain patient on the stock which may be in a trading range while another one to two quarters of earnings visibility come into focus," Marinac said.
King cited as an example Truist's commitment to "picking the best of the (infrastructure) systems" rather than just converting SunTrust's operations to BB&T's.
"We picked a number of SunTrust systems, which are really, really good as surviving Truist systems," King said.
"But when you pick the SunTrust system and you put it on the BB&T equipment, you have equipment changes and you have the programming to move that SunTrust program over to the BB&T systems. That's really what's driving the time a bit longer than we thought."
King said Truist is "very, very confident on our net $1.6 billion in savings."
"So, this should not be viewed as a negative. This is a positive. It's the same number. We've simply taken just a little bit longer to make sure we do it and do it right."
'Committed to doing it right'
The banks have said it could take 12 to 24 months after closing to integrate the operating systems, including branch networks.
Truist has a presence in 17 states, stretching from Pennsylvania and New Jersey to Texas, but foremost in the Southeast.
The banks agreed to federal regulators' request to not close any branches in states where they overlap for at least 12 months after completing the megadeal.
On Thursday, Truist indicated branch conversions would begin in earnest in August 2021 in those markets, such as the Carolinas, Florida and Georgia.
Given the likelihood Truist will convert those markets last, it could mean late 2021 or early 2022 before Truist signage debuts.
Meanwhile, the eight states where there is limited or no market overlap — Arkansas, Indiana, Kentucky, Mississippi, New Jersey, Ohio, Pennsylvania and Texas — branch conversions could occur sooner.
"That may seem like a long time, but we're committed to doing it right," King said.
"We have about 3,000 programs that have to be dealt with 100 ecosystems, so there are a lot of them. But it's like any other bank, the primary (integrations are) loans and deposits."
The bank also plans to integrate its wealth management, trust and brokerage services by June 30, 2021.
Retaining talent and clients
Analysts estimated that bank deals are vulnerable to between 5% and 15% customer run-off from those not wanting to be part of a larger bank or not a fan of the acquiring bank.
King sought to reassure analysts, investors and its more than 56,000 employees that "we have successfully retained our talent and our clients. So, any concern about any mass exits on that is not warranted."
Part of the reason for the successful employee retention to date comes from providing a $1,500 bonus to more than 48,000 employees.
Another part is the town hall meetings that King and William Rogers, Truist's president and former SunTrust chairman and chief executive, are conducting in its 39 regional markets. The executives had completed 11 of the events as of Thursday.
When King was asked about where Truist is along the integration path, he said "in all honesty the heaviest lifting is done" because of limited cultural clashes between the banks' work forces.
That success, King said, will help make the branch and deposit conversions smoother.
One of the outstanding questions when the megadeal was completed is Truist's plans for overlapping infrastructure, whether inside a market or companywide.
It's a particular important issue in Winston-Salem and the Triad given how widespread BB&T's operations are situated.
"While we got a lot of branches to-date (that) won't close this year, we're working very aggressively in all the major markets in the mid-Atlantic and Southeast to really focus and consolidate our buildings in all the metropolitan areas," said Daryl Bible, Truist's chief financial officer.
"That should come online middle to end of 2020. So we feel very good that we're going to get the cost savings in 2020 and in the next three years."
Digital-first approach
In the past two years, BB&T embraced a digital-first approach to plugging in artificial intelligence and robotics into its back-office, customer-service and compliance operations.
Initially called "Disrupt or die," the bank recently softened the phrase to "Disrupt and thrive" as it launched the latest phases.
Since the end of 2016, BB&T's "disrupt or die/disrupt to thrive" initiative has led to reductions in employees (down 2,487, or 6.7%, to 34,723) and branches (down 407, or 18.5%, to 1,789).
The banks said they have 740 branches within two miles of each other within their markets.
A total of 30 SunTrust branches — including nine in the Winston-Salem metropolitan statistical area — and their combined $2.3 billion in deposits have been divested to First Horizon National Corp. as part of an anti-trust agreement with the U.S. Justice Department. First Horizon plans to acquire the branches by April.
"There will be cost saves in the branches even before the branches actually are closed," King said. "There are still a lot of backroom areas that are not related to the branches that we have overlapping staffing. We didn't deal with all of that Day One.
"As time goes on, we will have additional overlapping redundancy in staffing that we will be reducing."
The Carolinas and Georgia will convert last, in part because they're the largest, most complex and most intertwined of the two banks' territories, said Tony Plath, a retired finance professor at UNC Charlotte.
"But it's also because that's where sensitivity, and potential backlash, toward the merger runs highest," Plath said.
"So, you give everyone in the home markets a little time to settle down, take a breath, drain the emotion out of the merger, and then you consolidate operations," Plath said.