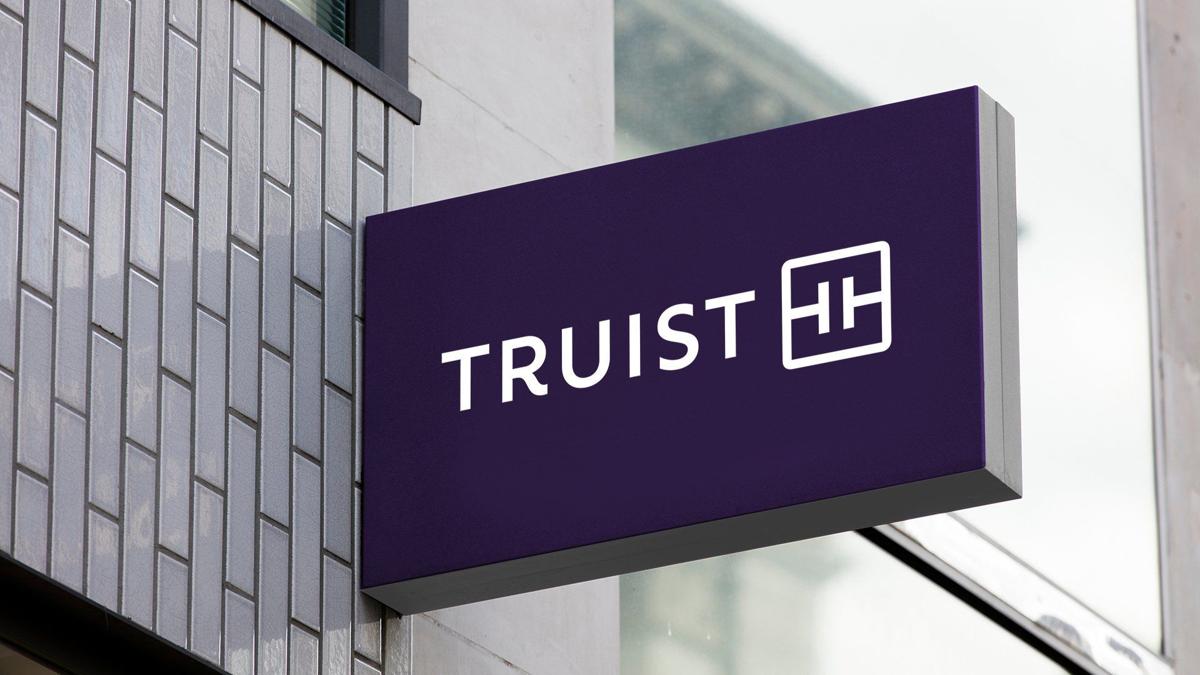 The settlement of a contentious trademark-infringement lawsuit involving Truliant Federal Credit Union and Truist Financial Corp. has the financial institutions agreeing to dismiss their claims, according to a federal court filing Wednesday.
The settlement agreement was disclosed July 15. Stipulations for the lawsuit dismissal are due by Aug. 13.
The respective claims were dismissed with prejudice, which means they can't be refiled. Truist and Truliant agreed to "bear its own costs and attorneys' fees."
When asked if there was a monetary settlement beyond each party paying their own legal costs, Truliant said in a statement "we were able to resolve our differences to our mutual satisfaction. We are happy to put this matter behind us, and we look forward to resuming credit union business as usual."
Truist could not be immediately reached for comment.
Truliant filed the complaint June 17, 2019, against BB&T Corp. and SunTrust Banks Inc. — five days after the banks announced Truist as their future brand name.
BB&T spent $33.5 billion to buy SunTrust with legacy BB&T shareholders owning 57% of Truist. The deal was completed Dec. 6.
Truliant wanted any Truist-branded products to be destroyed. Truliant also wanted to be awarded any profits made via the Truist brand as compensatory monetary damages and was requesting punitive damages.
Truist's headquarters is in Charlotte and its community/banking hub in Winston-Salem.
At the time of the proposed settlement, Truliant had narrowed the focus of its complaint to the usage of the "Tru" prefix in the Carolinas and Virginia marketplaces that it shares with the nation's sixth-largest bank.
"We were able to resolve our differences to our mutual satisfaction," Truliant said in a July 15 statement. "We are happy to put this matter behind us, and we look forward to resuming credit union business as usual."
Truist repeated much of the Truliant language, adding "we look forward to conducting our respective businesses."
Truist said in a May defense brief filing that establishing its name and brand has cost about $125 million to date.
The bank provided a spending breakdown: $75 million in "direct community support and marketing expenses in the name of Truist;" $40 million to change operating systems so that Truist could use its legal name on the merger date; $7 million on creating the name and branding; and $4 million "to have the name approved by shareholders and regulators."
"To replace Truist with a new name would require a shareholder vote and regulatory approvals, take 6-9 months, and cost another $34 million," the bank said.
Truist also threw a legal counter-punch for the first time in the May filing, claiming the Truliant brand "by itself does not have commercial strength" and is "just one mark in a crowded field."
Truist wanted the federal court to dismiss the Truliant complaint with prejudice, meaning it can't be re-filed, and to deny Truliant's motion for a preliminary injunction.
Truliant said that despite its legal challenges, "BB&T and SunTrust forged ahead to re-brand themselves at the expense of the Truliant name."
Truist said Truliant "cannot meet its burden of showing a clear likelihood of success because, in plaintiff's own words to the U.S. Patent and Trademark Office, TRU- is diluted by thousands of co-existing marks, and confusion is unlikely."
Industry analysts have questioned such a confusion claim considering Truist has $506 billion in total assets in its 17-state network as of March 31. By comparison, Truliant has $2.6 billion in total assets as one of the largest credit unions in the Carolinas.
Truist has conducted some high-profile brand changes, including at several Triad sports venues.
However, Kelly King, the bank's chairman and chief executive, told analysts Truist on July 16 that the bank plans to complete core branch conversions in the first half of 2022, rather than by the initial goal of August 2021.
The Carolinas would be included in the core branch category.
The business news you need
With a weekly newsletter looking back at local history.