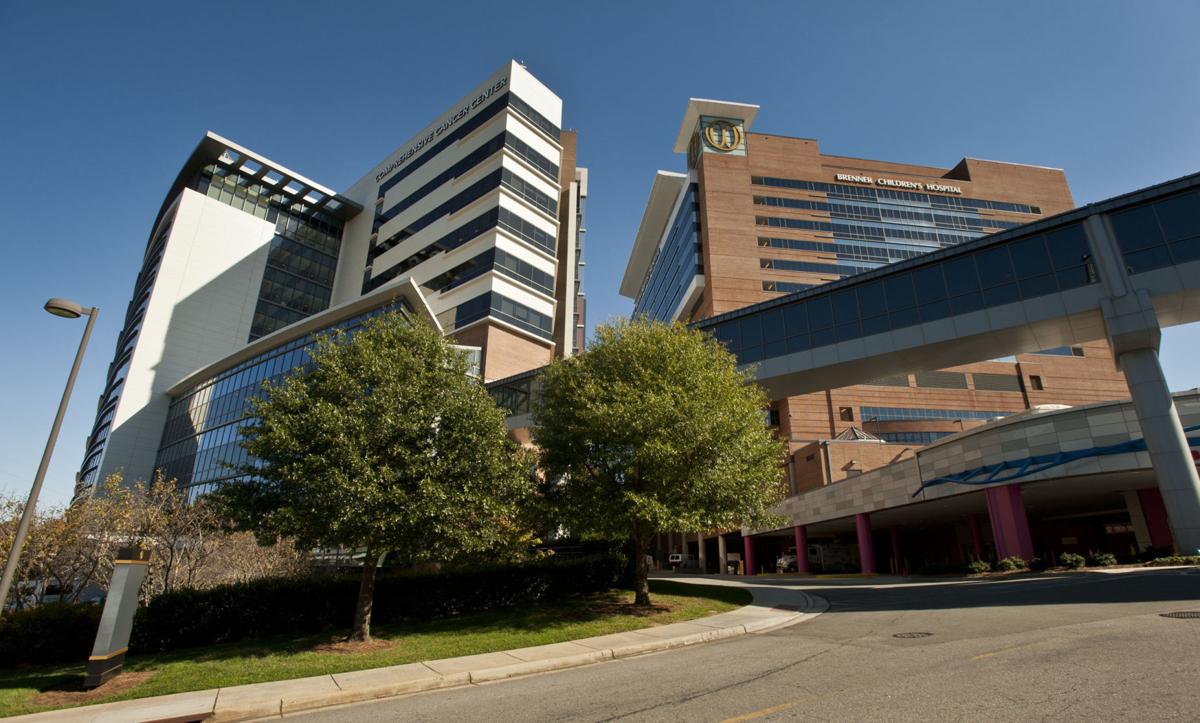 Wake Forest Baptist Medical Center's top executive has informed employees about furloughs for leadership and administrative employees that could begin next week or in early May.
Wake Forest Baptist has 19,220 employees overall. It is the largest employer in Forsyth County, with 14,271 workers as of October 2018. It owns and manages Davie, High Point and Wilkes medical centers.
Dr. Julie Ann Freischlag, the center's chief executive and medical school dean, laid out the center's plans in an employee memo Wednesday. Wake Forest Baptist confirmed Freischlag's memo Thursday.
Freischlag said the furlough period would last 16 weeks. It is not clear how many furlough days or weeks employees will be required to take.
Wake Forest Baptist said in a statement Thursday that "most employees in our health system will be participating in (changing) time or pay in some fashion."
The memo said the steps are designed so that they won't affect clinical, patient-facing, full-time employees who are already adjusting schedules based on patient numbers.
It also said that management, from the vice presidential level and above, and department chairs will take pay reductions of between 20% and 30% during the furlough period.
"We have limited business travel, delayed non-essential purchases and released many contract and freelance personnel," Freischlag wrote.
"Faculty, (network) physicians and APPs across the system are all undergoing compensation or schedule adjustments. ... While all of these efforts are underway, they can only do so much to offset the temporary but substantial losses that have been induced by COVID-19.
"We have," Freischlag said, "carefully designed this plan to provide some continuous income and benefits (even if hours drop below what typically qualifies) for our employees."
While Wake Forest Baptist is at the center of the response to the outbreak, many of its main sources of income have essentially stopped, she wrote.
Cone said Thursday it is evaluating its options: "Cone Health is still seeing an increase in the number of COVID-19 cases and, thus, doesn't meet the recommended standards for returning to business as usual."
In her memo to employees at Wake Forest Baptist, Freischlag said that preparation and planning for COVID-19 "has resulted in significantly lower patient volumes in several services and less revenue for our entire health care system, resulting in a net economic gap of tens of millions of dollars per month."
"Funding from the (federal) CARES Act in the past month is expected to cover only 10% to 20% of the losses we are facing," she wrote.
Moody Financial Services has projected that postponed elective surgeries "will likely reduce hospital revenue by 25% to 40% per month on average and strain cash flow significantly."
The N.C. Healthcare Association said that, based on March alone, North Carolina hospitals combined have:
Foregone $800 million in revenue for elective procedures.
Added $135 million in excess supply and labor costs per month.
Absorbed $82 million in expenses to protect health-care workers and patients.
Wake Forest Baptist said in a statement April 10 that "while we will continue to look at opportunities to adjust and adapt to the impact this has caused on our health system, we do not have plans for layoffs."
"Our goal is for our employees to have on-going income and benefits throughout this crisis."