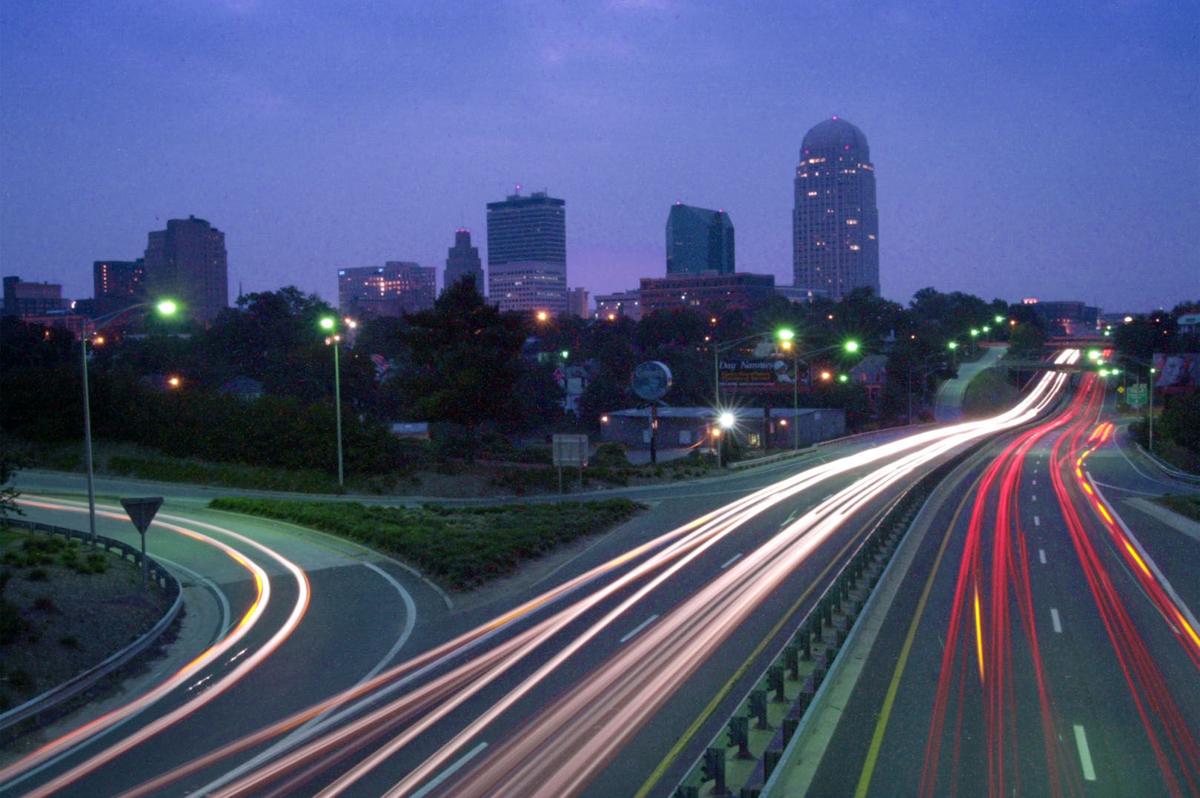 Winston-Salem's reputation as a retirement haven has gained another national boost — this time being ranked No. 7 by U.S. News & World Report for 2020.
The ranking, released today, has Winston-Salem catapulting 38 spots from the 2019 ranking. It is listed as the second-best retirement option in North Carolina behind Asheville at No. 4. Fort Myers, Fla., was ranked first.
U.S. News said its rankings of 125 metropolitan statistical areas are geared toward two demographics: those ages 45 to 59 nearing retirement age; and those of retirement age.
"Deciding where to retire is an important part of your life plan," says Emily Brandon, senior editor for Retirement at U.S. News.
"When considering potential retirement spots, you should look for an affordable cost of living, proximity to health care services and a strong economy, especially if you plan to work part time."
The media outlet has six primary measuring indexes for its annual Best Places to Retire rankings: happiness (22.5% of the criteria); housing affordability (20.5%); health care quality (18.8%); retiree taxes (14.8%); desirability (13%) and job market (10.4%).
U.S. News cited the combination of Winston-Salem retaining a traditional Southern hospitality with "an international feel" where downtown "celebrates its diversity during an array of festivals and through a variety of cuisines."
Though Winston-Salem has not experienced the population growth of Charlotte and the Triangle in recent years, U.S. News determined its "slow and steady growth has preserved the region's small-town feel while allowing for improvements, such as repurposing old textile and tobacco factories into loft apartments.
"Due to heavy interest in residential and corporate development, the region has become a fertile land for entrepreneurs and small businesses."
Meanwhile, Durham and Raleigh were listed together at No. 28 for 2020, Charlotte at No. 32 and Greensboro at No. 37.
Being known as a hot place to spend golden years might not seem to mesh with an equally pivotal pursuit of young professionals to populate local business and residential communities.
But recently, local civic and economic officials have embraced the city's retirement recognition because the same lifestyle attributes attracting seniors also are being sought by young professionals.
Those include lower cost of living and home prices, lower taxes, active arts and sports communities, higher-education stalwarts, downtown living and dining and access to high-quality health care.
"We know retirees and young professionals like many of the same things, so instead of the recruiting effort having to be an 'either-or' situation, it's becoming more of a 'both-and' situation," said Sam Matthews, director of The Shepherd's Center, a nonprofit that aids senior citizens.
Dave Plyler, chairman of the Forsyth County Board of Commissioners, said it "appears U.S. News and World Report did its homework" in ranking Winston-Salem at No. 7.
"Forsyth, Winston-Salem and all the communities in this area offer great places to live and to retire," Plyler said.
"We have the best healthcare facilities in the state. We have a number of retirement communities specializing in the quality of life and they do a great job. They are affordable and available throughout the community."
The U.S. News ranking is the latest in a series of recognition for Winston-Salem, most coming earlier in the decade.
For example, Forbes magazine ranked the city among the country's top 25 Best Places to Retire for 2013. Those cities, which were ranked alphabetically, included Asheville and Charlotte.
Forbes cited as 'pros for Winston-Salem the city's low cost of living, a median home price of $129,000, moderate climate, having several universities and colleges nearby, a high number of doctors per capita and being ranked on the Milken Institute's list of Best Cities for Successful Aging.
The only "con" attached to Winston-Salem was crime, as it was for many of the communities listed by Forbes.
In 2012, Winston-Salem was ranked sixth on CNNMoney.com's 25 Best Places to Retire listing.
Also in 2012, CBS News ranked Winston-Salem 11th on its list of best U.S. retirement options. That report listed foremost the city's universities, its symphony and arts council, as well as housing ownership affordability.
Where to Retire magazine, in its September/October 2009 issue, profiled Winston-Salem as one of eight cities with low housing prices and varied lifestyle amenities.
In August 2007, the city was ranked as the 10th best retirement community in North America by TopRetirements.com, a website aimed at baby boomers.
In January 2007, the city was listed as having the second best retirement community by Warren Bland, a retirement analyst and the author of "Retire in Style: 60 Outstanding Places Across the USA and Canada."
Top 10 best places to retire as determined by U.S. News & World Report:
Top 10 best places to retire as determined by U.S. News & World Report
1. Fort Myers, Florida
2. Sarasota, Florida
3. Lancaster, Pennsylvania
4. Asheville, North Carolina
5. Port St. Lucie, Florida
6. Jacksonville, Florida
7. Winston-Salem, North Carolina
8. Nashville, Tennessee
9. Grand Rapids, Michigan
10. Dallas-Fort Worth, Texas