Wedding rings date back to ancient Egypt, making them one of today's longest-standing customs.
Though it's common knowledge that wedding rings are usually worn on the left-hand "ring finger," it's probably safe to say that most people probably have no idea why. The tradition began with the ancient Egyptians, who believed that particular finger contained a special vein connected directly to the heart. Centuries later it was named "vena amoris," Latin for "vein of love."
While the reason for this custom has long since been forgotten, the fact that we still wear our wedding rings this way goes to show the longevity of time-honored traditions.
If you're shopping for wedding rings, here are some considerations to bear in mind.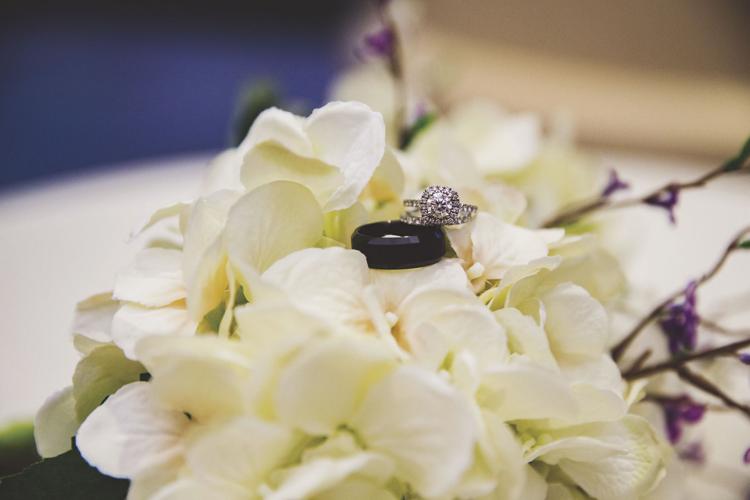 Non-traditional Materials – Photo by Urban Bloom Photography
Need or want a heavy-duty metal? Forget about gold or platinum and check out tungsten rings. This rare metal is actually the hardest material in existence, even more so than titanium, gold or platinum. It is a great option for a men's wedding ring, as shown here.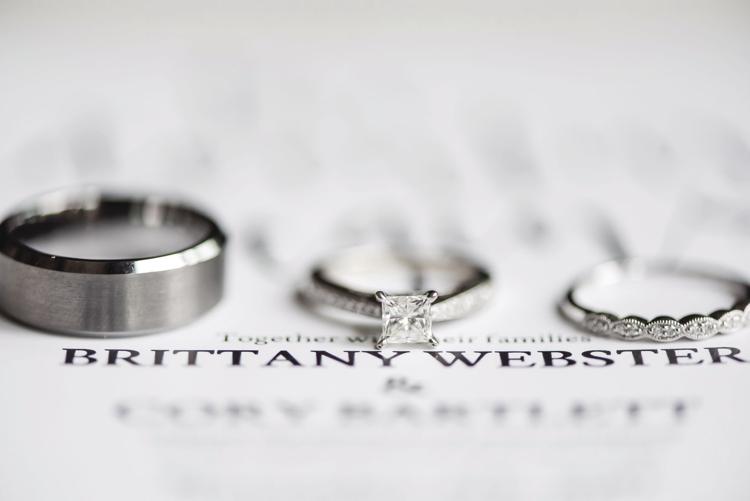 Matching Sets – Photo by Jodie Brim Photography
If you prefer the traditional, matching bands — or at least bands of the same material — is the way to go. This has been and always will be a classic look, and really shows the mutual bond between a married couple.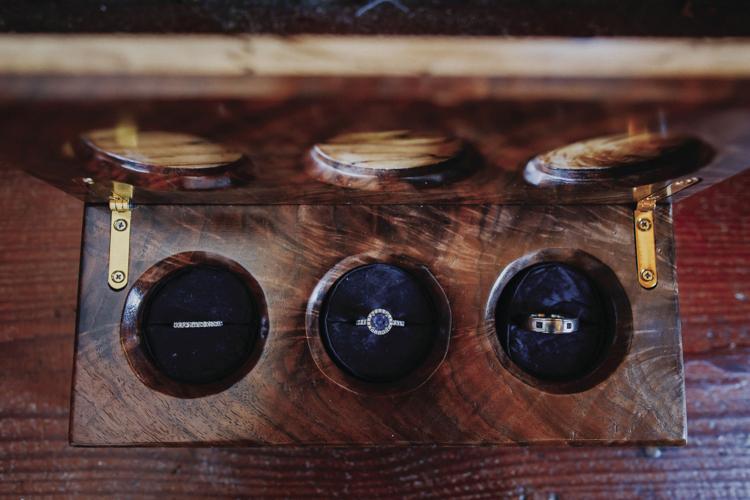 Gems for Everyone – Photo by Urban Bloom Photography
When people think "bling" when it comes to wedding rings, they usually think of a woman's band. But today, several men's wedding bands contain gemstones. This is just one attractive example, which also shows how men's gemstone bands can be coordinated nicely with the bride's engagement ring.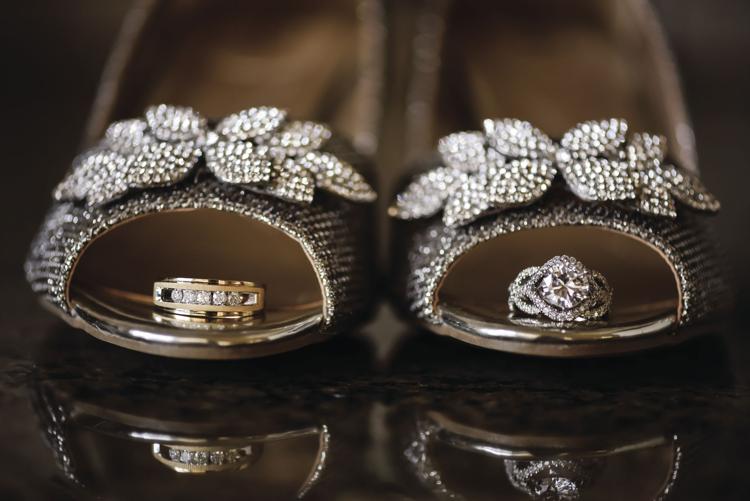 Dare to be Different – Photo by Jodie Brim Photography
Are you a couple who loves to stand out? Instead of going the traditional route, consider choosing wedding rings of different materials for each partner. Each person is unique, so it stands to reason that a couple may not like the same type of ring. This couple chose that option, with one having a yellow gold band and the other choosing silver.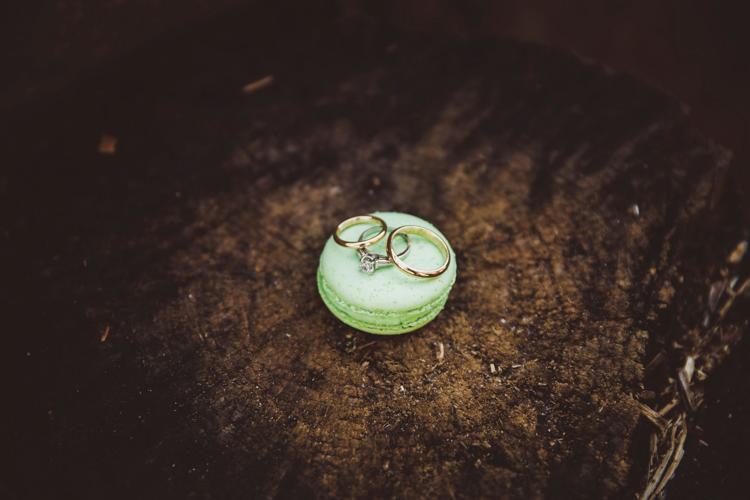 Keep it Simple – Photo by Urban Bloom Photography
If flashy bling is not your thing, by all means, buy rings that are simple. This will ensure they are jewelry pieces you love and will want to wear. After all, wedding rings are meant to say forever. These yellow gold bands pictured are simple, yet elegant.