There's no doubt that planning a wedding is stressful, which makes bachelor and bachelorette parties so important. But as a maid of honor, planning a bachelorette party doesn't have to be stressful. Eliminate the travel and stay local — add these options to your bachelorette party bucket list.
1. Wine & paint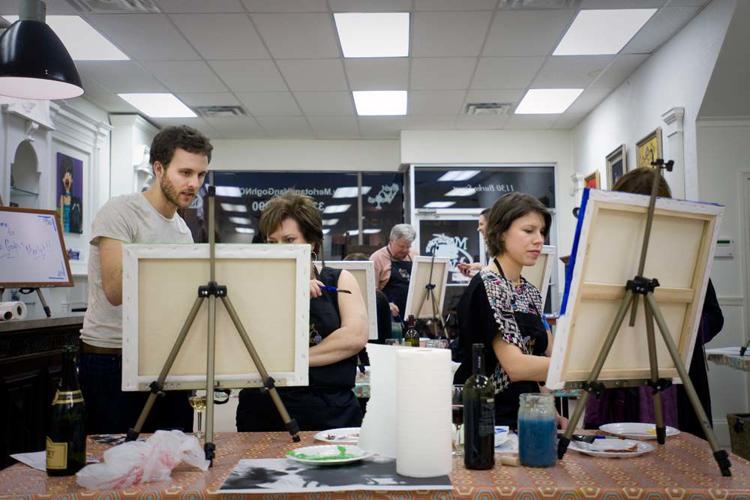 Start the night tame with a wine and paint session, which is a pretty popular choice for any girl's night out. There are several options in the area, including Merlot & Van Gogh in Winston-Salem, The Mad Platter in Greensboro, and The Painted Grape in Burlington. Some companies will even come to you.
2. Dinner & drinks
Fuel up before the festivities, and grab dinner and/or drinks. Many restaurants in the area can be incorporated into a bachelorette party theme; if the bachelorette party theme is fiesta, consider a pit stop at The Porch in Winston-Salem or Crafted: Art of the Taco in Winston-Salem or Greensboro. If you're going for a more sophisticated night out (think dolled up in fancy dresses), consider a stop at Corks, Caps, & Taps in Winston-Salem or Horigan's House of Taps in Greensboro.
Most places provide private rooms if you're looking to stay put for a while, and almost all places will allow for decorations. However, some may require a deposit or have restrictions on head count, so be sure to call well in advance to arrange the evening.
3. Breweries & music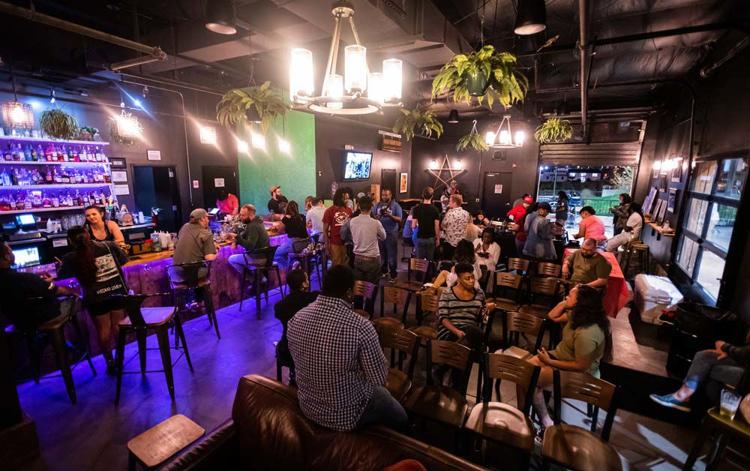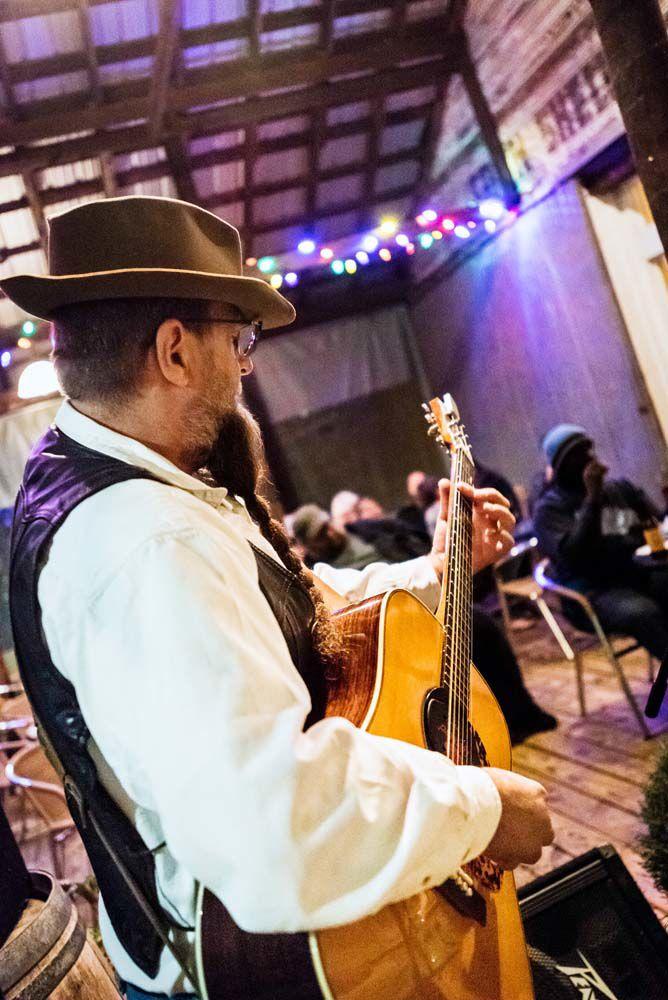 Like bars, breweries are always a fun option — and there are plenty of choices in the Triad, especially those that offer a little more bang for your buck. Breweries like Foothills and Little Brother Brewing offer live music on the weekends, which always brings additional fun to the night. Plus, these places are equipped to handle a crowd.
Or entertain by seeing a live show at one of the popular music venues in the area, like The Ramkat in Winston-Salem or Muddy Creek Café & Music Hall (open until December 2019) in Bethania.
4. Trolley Rides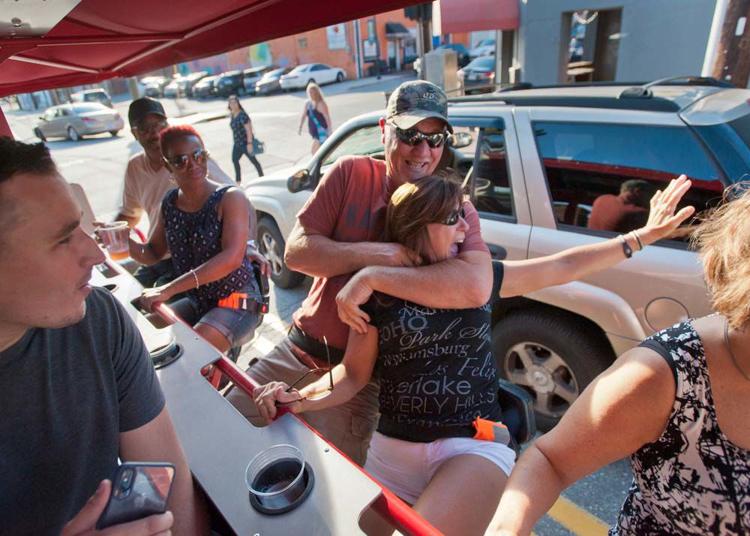 If you're looking to remove the responsibility of transportation, consider booking a trolley ride. Triad Eco Adventures in Winston-Salem offers a variety of custom tours that can be specifically created based on the interest of your group, and the time frame needed for your outing. It's also a great option for party guests who may be coming from out of town.
Brew Peddlers in Greensboro and Trolley Pub Winston-Salem offer unique trolley rides through downtown, where guests pedal as if they were riding bicycles. This ride is for parties up to 14 people, and all guests must be 21 years of age or older.
Above all, it's imperative to stay safe, and that may include booking a hotel room closer to the festivities and using public transportation. There are a slew of hotel options in both cities, as well as Airbnbs and inns. Consider using Uber or a taxi company — or splurge on a limo driver.