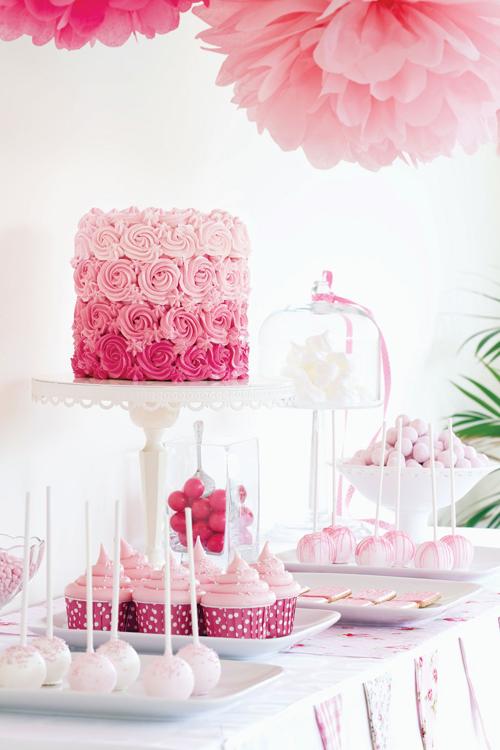 Brides in the market for an outdoor wedding might want to put Elaine Robbins on their speed dial. The masterful pastry chef and owner of Edible Artistry in High Point, Robbins is a specialist when it comes to baking cakes that can take the heat.
"One really important thing that we do is make a special icing that works for outdoor weddings," she says of her secret recipe. "So many people get married outside, because we have lots of outdoor venues like barns and wineries, but oftentimes that means no air conditioning."
Cakes can collapse and melt in the hot North Carolina summer, but that's no match for Robbins, who produced a cake for a wedding this past summer in 98-degree weather. Hers are homemade cakes that look more like works of art than sugar and flour.
Another trick of the trade she excels at is cake decoration, specifically the cascading flower and ribbon effect. Some ribbons are edible and some are not. For brides on a budget, satin ribbons can shave off a lot of dough.
"Ribbons are a cost-effective way to get color on the cake without paying extra for fondant, which is always extra no matter how much of it you use," she says. "Satin ribbon takes less time, while fondant takes a long time to arrange so that it doesn't break."
Fondant work is an art as well, and Robbins says if you end up with a seam in the wrong spot it's unsightly and can make the cake less stable.
Another décor skill she employs is her special technique to add flowers without putting stems in the cake.
"Brides love to have flowers in their cakes — because we have developed a technique of stacking the flowers, I advise them to let the baker do the job, otherwise you could wind up with leaking green in the cake and all over the icing," she says.
A jaunt away also in High Point, the buttercream at Sweet Josephine's Gourmet Bakery is extremely popular with brides. Achieving such a nice balance of creamy texture and sweetness is the result of meticulous and delicious tasting sessions, says Sweet Josephine's owner, Ashley Chaland.
"The buttercream is probably the thing we have tweaked the most," she says. "It's just a matter of testing, testing, and testing some more, but we don't mind the taste testing."
Who can blame her? Chaland's cake was a runaway hit at the Carolina Weddings Show, with lines of attendees throwing social graces to the wind to nab an extra bite.
"The cake is memorable because it's made from scratch and with love. As for what gives it that delicious, moist, addictive quality, well, that's a secret," she says.
Chaland can however offer some helpful hints to tip the scales when it's down to the wire and a bride has to decide among flavors.
"I tell brides to go with their gut and don't be afraid to go nontraditional, and don't let someone else make your decisions for you," she says. "I particularly love our naked cakes with fresh flowers or berries because they are so simple and beautiful — we recently did a cream-colored fondant three-tier with metallic gold bands around it, which was gorgeous."
Be the first to know
Get local news delivered to your inbox!