While bridal styles might not change all that dramatically from year-to-year, there are still noteworthy trends and inspiring details to consider when looking for your perfect wedding gown. Designers pulled out all the stops for their 2-16 collections, with eye-catching details like 3D embellishments, statement feathers and dreamy tiers all making an appearance. So what are some of the popular trends brides will be wearing down the aisle this year? Keep reading to find out:
BARE SHOULDERS
From short and lace to long and sheer, sleeves have been making a strong comeback after strapless gowns stole the scene a few years ago. In 2016, don't be surprised to see sleeves moving off the shoulder to create a delicate triangle shape that whittles the waist in a figure-flattering design. The barely-there coverage is the perfect compromise between Kate Middleton-style sleeves and totally bare arms, giving brides the ultimate romantic look on their big day.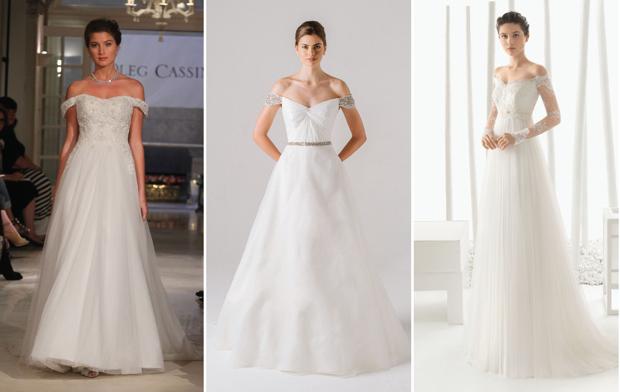 STANDOUT FLORALS
Florals were blooming on the fashion runways as several of the industry's favorite designers turned to lush gardens and delicate spring foliage for their latest collections. Although flower prints and patterns have long been staples in the wedding gown design world, 3D embellishments are taking these whimsical designs to a whole new level. From Yolan Cris' macramé, ankle-length skirt to Lee Grebenau's open décolleté dress, the spring-inspired decals create a landscape of graceful florals we can't help but love.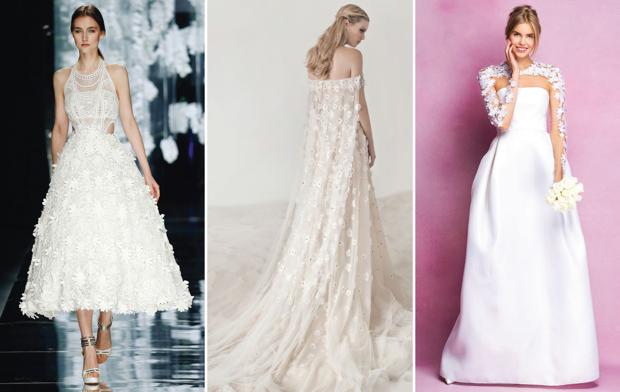 PLAYFUL TIERS
Brides will be floating down the aisle in a softer approach to traditional ball fowns this year. Breezy fabrics such as tulle, organza and chiffon are layered in a tired design for a more relaxed silhouette and romantic, playful style. Big house designers such as Monique Lhuillier and Ines Di Santo each added their personal touches to the feminine design, creating scene-stealing gowns in which any bride would feel like a princess.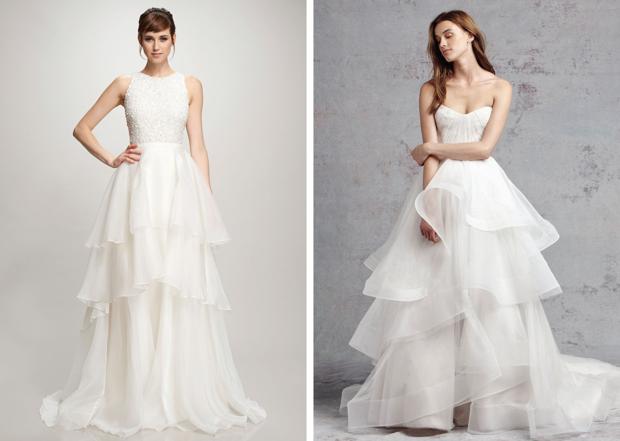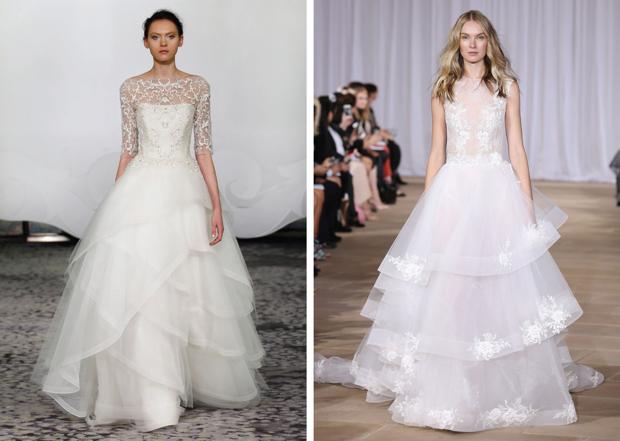 BOLD TEXTURE
More adventurous brides might be drawn to the eye-catching textures that stole the spotlight at several runway shows. We love the dramatic effect of cascading ruffles and flouncy tulle added to the traditional ball gown. Fluttery feather are also making a big statement this year, with designers including Jenny Packham and Kelly Faetanini accenting their gowns with majestic ostrich feathers for more fun and whimsical dimension.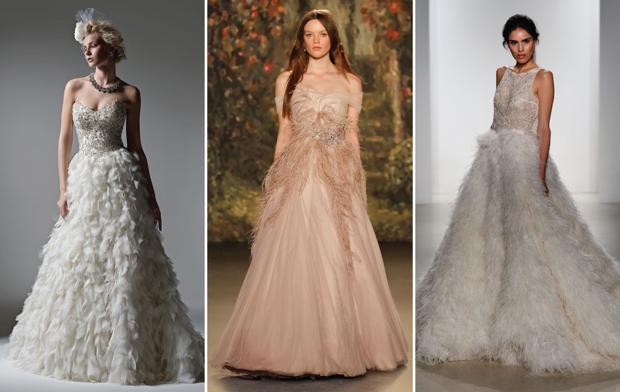 Be the first to know
Get local news delivered to your inbox!