Ryan and Sean first met during freshmen orientation at Fordham University when they were placed on the same Scattergories team. The pair starting dating soon after and the rest is history. When Sean began law school at Wake Forest University, the couple made a habit of walking around Reynolda Gardens on the weekends. It was on Mother's Day in 2014, in front of the manor house overlooking the main lawn, that Sean asked Ryan to be his wife. "Sean proposed to me at one of my favorite places in the world," Ryan explains, "My family often went to the gardens as I was growing up."
The couple's venue also held a special place in Ryan's heart, as they chose to honor Ryan's southern roots in Winston-Salem by saying their vows in her childhood parish. When planning the design, the couple decided to focus on the natural elements of the season. "Getting married in the spring meant we were already spoiled with beautiful, soft colors to inspire the look of our wedding," Ryan explains.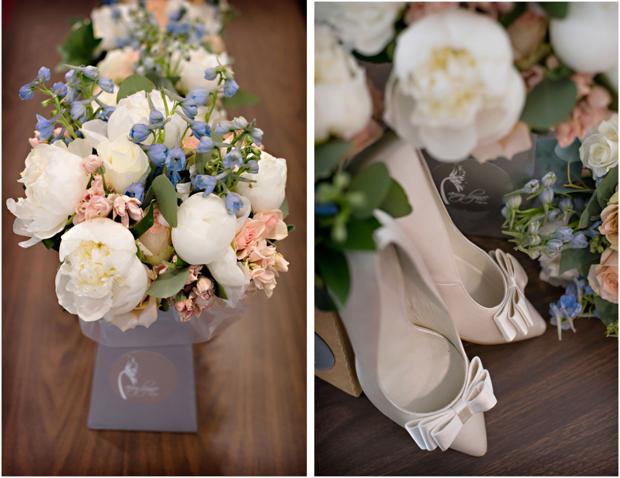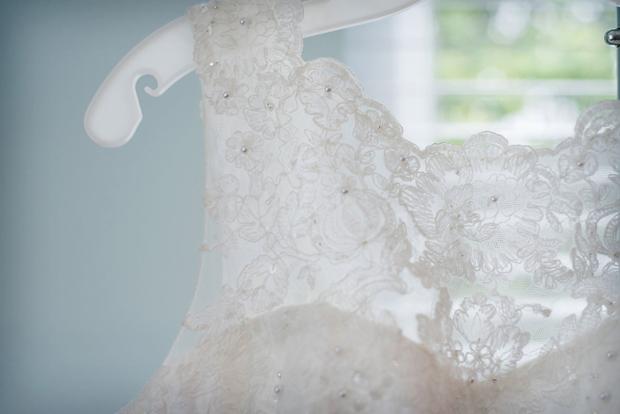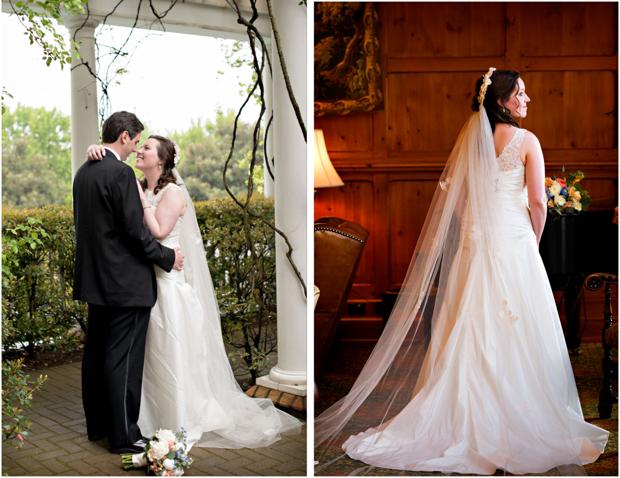 Highlights of the traditional ceremony included the live music, which featured an angelic rendition of "Ave Maria" performed by a local soprano and organist with fabulous trumpet solos. "I lost count of how many times I got goose bumps and fought back tears," Ryan says, "music really matters to me and they did an amazing job."
Sean's professor and mentor from Boston College, Mark Massa, S.J., was on hand to officially introduce the couple as Mr. and Mrs. McGonigle in another special moment. "He is like family in so many ways, and we could not have gotten married without him…literally!" the couple explains.
Other guests flew in from across the country, including New York, the West Coast, and Brazil. "While we always knew that we had very supportive family and friends, we were overwhelmed by the amount of people who were able to make it from so many distant locations."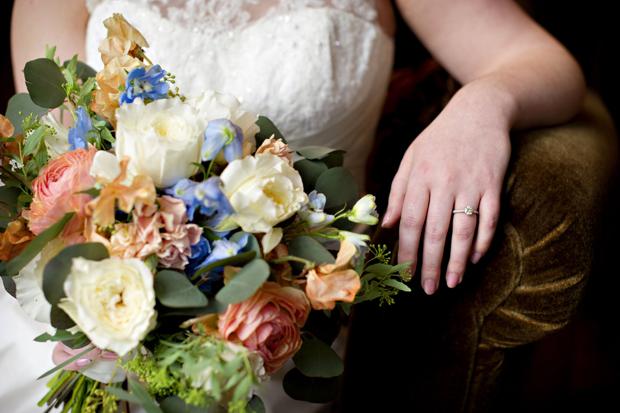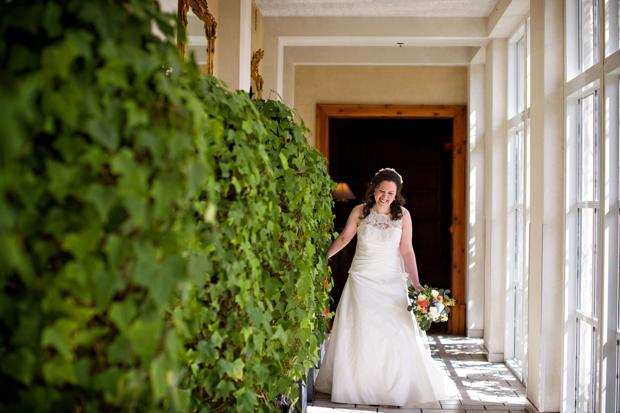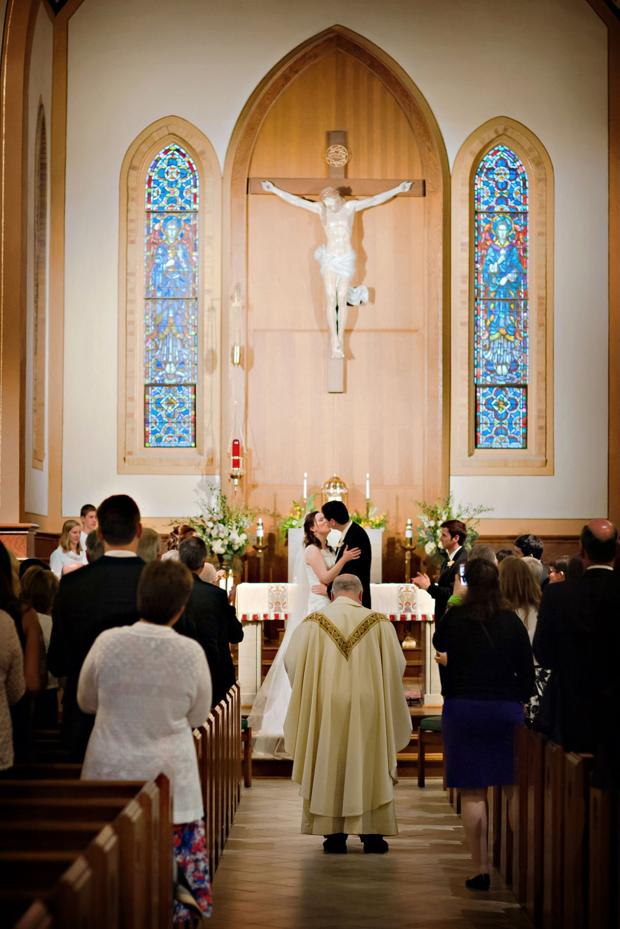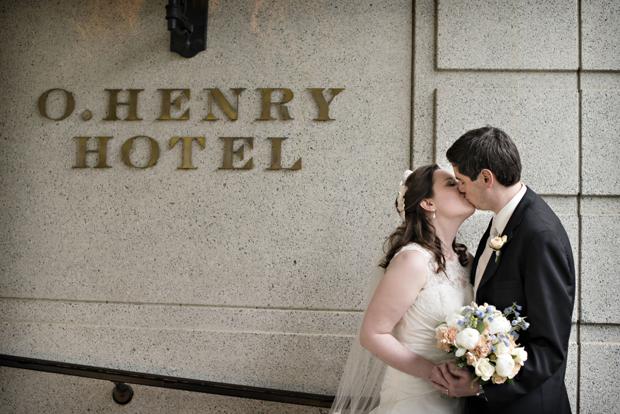 The couple and their guests made their way to the glamorous O'Henry Hotel in Greensboro. The bride's father made sure the new Mr. and Mrs. McGonigle rode in style by booking them an original 1961 Rolls Royce Silver Cloud. "The forty-five minute drive from our church to the reception was unbelievable, like something out of a movie," Sean says, "And our driver Alan had us feeling like a million bucks!"
One of the biggest changes Sean and Ryan made to their original wedding plans was hosting a full sit-down dinner instead of a floating reception. Although they liked the idea of guests mingling without table assignments, they realized a traditional platted dinner was the way to go. "Plus, the food was so amazing that we couldn't hardly convince anyone to get up before their plates were squeaky clean," Ryan jokes.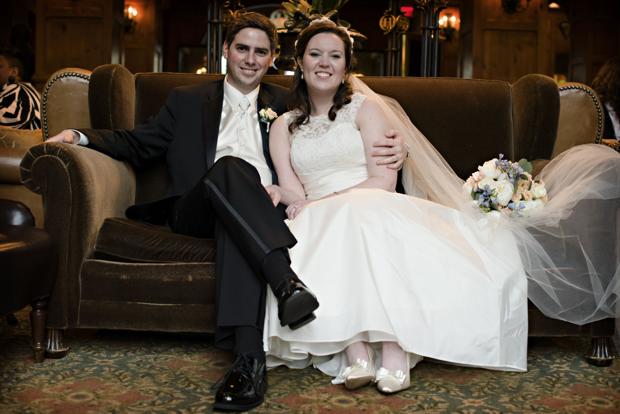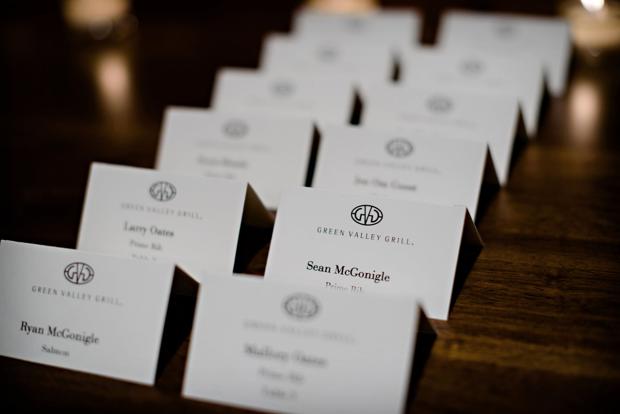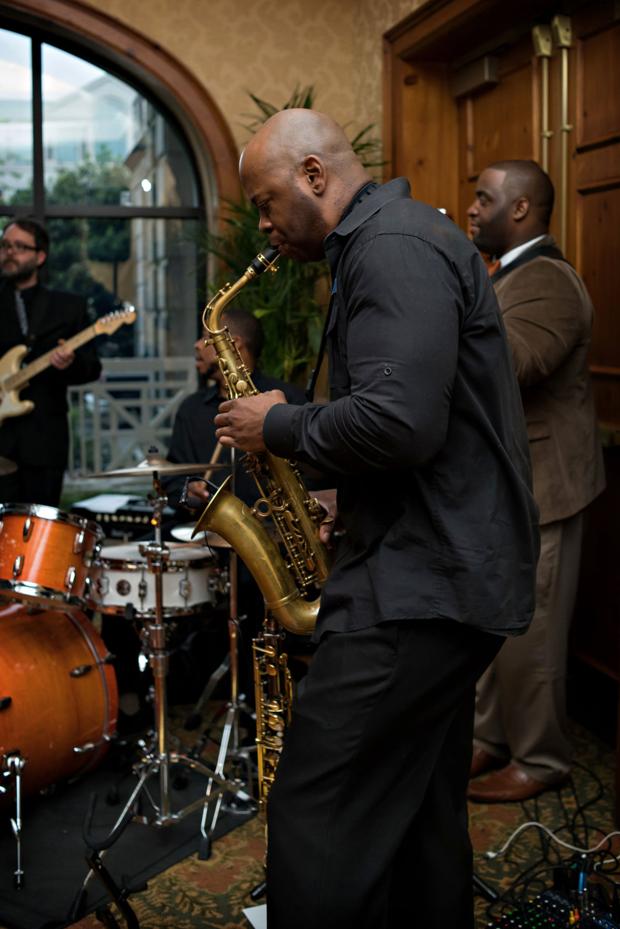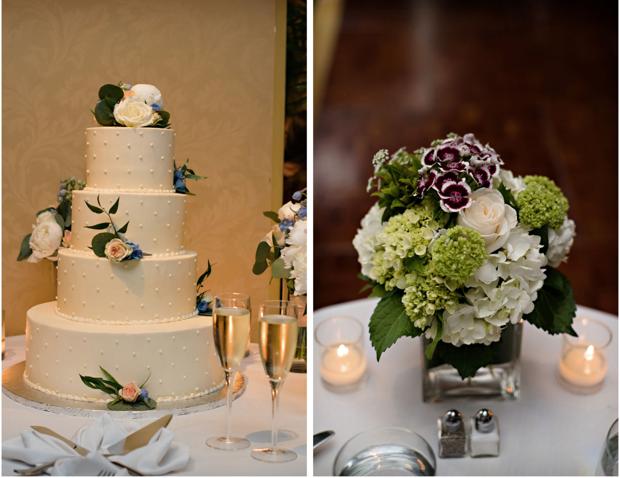 After guests were full from their meals of Mediterranean chicken, prime rib, and salmon, they got moving on the dance floor to live music by the Emerald Empire Band. "From jazz during cocktail hour to Jackson Five classics they kept people on their feet all night," Sean says, "Oh, and the dance offs were pretty epic, too."
For dessert, Dewey's Bakery designed a 4-layer white cake with raspberry and lemon fillings, accented with aqua and pink details to match their wedding colors. After an unforgettable night, the newly-married pair were then whisked away in a checked cabbie car to enjoy their honeymoon.