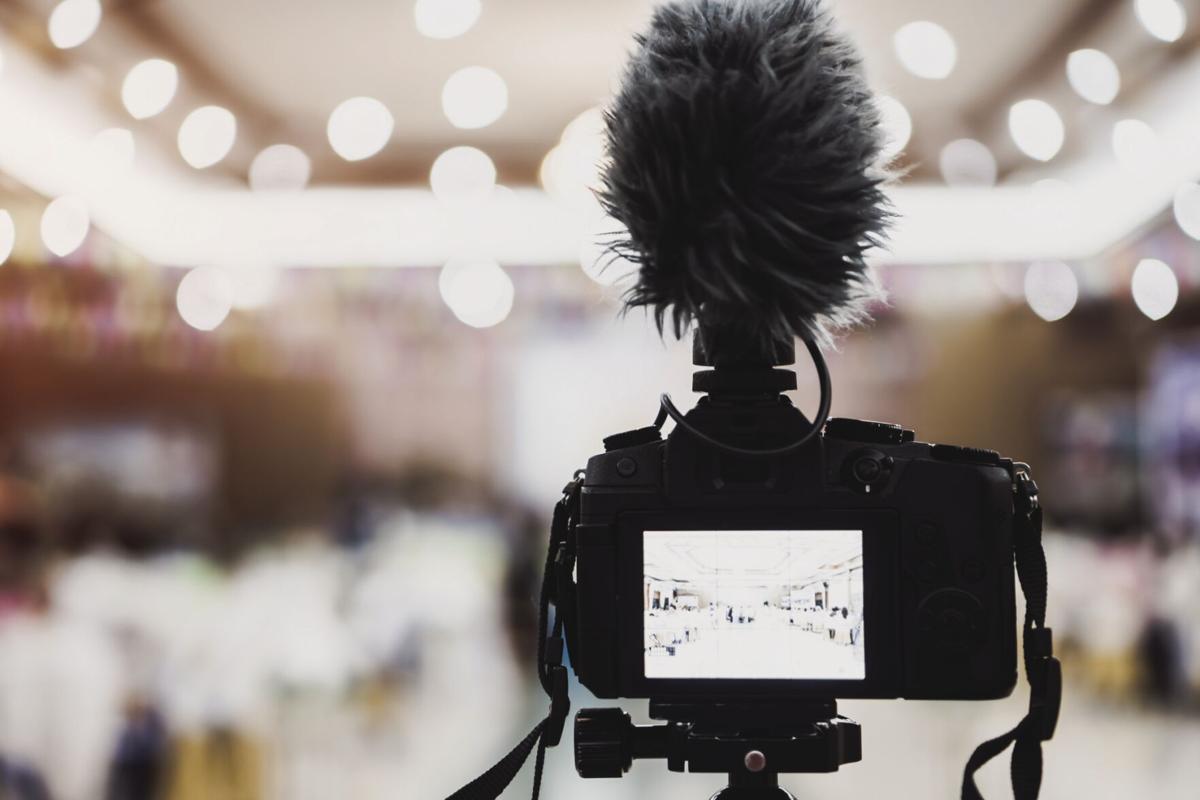 Live streaming has officially increased in popularity for weddings as an easy way to allow family and friends to still be part of the special day — especially when travel remains limited during the pandemic.
Tara and Casey Hauser of Camel City Videography share some tips for couples who are considering live streaming their nuptials.
One of the most important things to remember when technology is involved is that everything might not go according to plan. The entrepreneur-duo encourages those wanting to live stream their wedding to keep it down to earth.
"Maintain realistic expectations for live streaming as there are multiple factors or variables (often out of people's control) that could cause it to potentially fail, such as network speed at the time, if Wi-Fi isn't available, or user error on the viewers end," says Tara Hauser. "Facebook Live is a good, easily accessible, and familiar solution for most users."
It's also important to keep the following in mind if not using a professional: camera steadiness, line of sight, and not being able to shoot both the bride and groom's face during the ceremony.
For those that would like to use a professional, the pair at Camel City Videography in Clemmons recommends inquiring about the vendor's contract. Ask if there's any type of partial refund if something goes wrong, i.e. the network going down or a venue's wireless router not having bandwidth for decent streaming. However, in comparison to asking a wedding party member to stream the wedding, a professional does have certain advantages.
"A professional service would likely offer more camera angles than just one friend's phone and may also be able to take more responsibility for Wi-Fi and audio," Hauser says.
There are a few dos and don'ts of live streaming they also recommend:
1. "Remember not to 'go live' with the bride in her gown before the ceremony."
This is the ultimate no-no. Plus, you might never be on the bride's good side again.
2. "No matter how much fun people might be having, we find it uncouth to put our clients and their guests on Instagram or Facebook Live."
Not everyone has stellar dance moves and might be embarrassed by footage being directly streamed online. Additionally, some guests may prefer to live a more private lifestyle so it's better to wait for the professionals to assemble a private video for family and friends to watch together offline.
3. "We're careful not to put people's children online without their knowledge."
This makes a whole lot of sense without a whole lot of explanation needed.
If you're on the fence to live stream, trust in the many videography options available, such as a highlight reel or longer documentary edit.
"These will help capture and tell the story of your special day in a condensed, easily shared format with higher quality audio," Tara says. "We've been delighted to read that many relatives, friends, and even potential clients have been moved to tears, having felt as if they were there when watching one of our highlight reels."
While in-person is, of course, always better, vendors are working hard to find ways to help couples share their special day during these uncertain times.
"Our hearts go out to every couple and family who has had to experience rescheduling, paring down, and the absence of loved ones at their special events," she says. "It's our goal to help capture and create treasured digital heirlooms that will help even future generations feel as though they were right there for your special day."