Education
top story breaking
Winston-Salem/Forsyth County Schools board passes resolution supporting secure firearm storage. Local students pushed for the resolution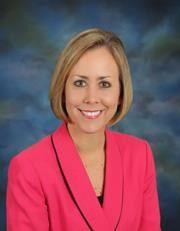 The Winston-Salem/Forsyth County Schools Board of Education unanimously passed a resolution on Tuesday that will lead to the school district communicating with parents on secure firearm storage.
Students at Reynolds and Reagan high schools have been pushing for the resolution since the start of the school year. The students are members of Students Demand Action, a national organization that advocates for ending gun violence. Similar resolutions have been passed across the country.
"This was an idea of determination and leadership I have not seen," Superintendent Tricia McManus said. "You had a vision that you wanted to achieve. You spoke up in a convincing, positive way until we said, 'You know what? We need to listen.' Kids bring out the most important things, and they are leaders."
Rae Rackley, a senior at Reynolds, told the school board that the resolution represented a "beam of hope" in a time of deep political division, particularly when it comes to gun laws.
"People both liberal and conservative have come together to ensure our parents are educated (on gun storage)," Rackley said. "I hope we can see the gray areas between our black and white perspectives … so that one day we can all come to school and not be worried about being the next headline on the news."
Adam Cartwright, a senior at Mount Tabor, recounted to the board what it was like to be at the school on the day a fellow student was fatally shot by another student on campus in 2021.
"Guns are everywhere, and without proper storage and firearm safety, we are at risk of this becoming a more common occurrence," Cartwright said.
He added that, with two younger siblings, he felt like it was his duty to speak up.
Under the resolution, the school board will resolve to support the school district in updating its website to explain the importance and logistics of securing firearms. In addition, the board will support the district and the superintendent in the creation of a twice-yearly communication with families that emphasizes why secure firearm storage is a strategy that will keep students from getting their hands on guns that are irresponsibly stored.
336-727-7420
@lisaodonnellWSJ